Feature F1 Unlocked
BARRETTO: McLaren's turnaround has been spectacular – but can they now push on to challenge Red Bull?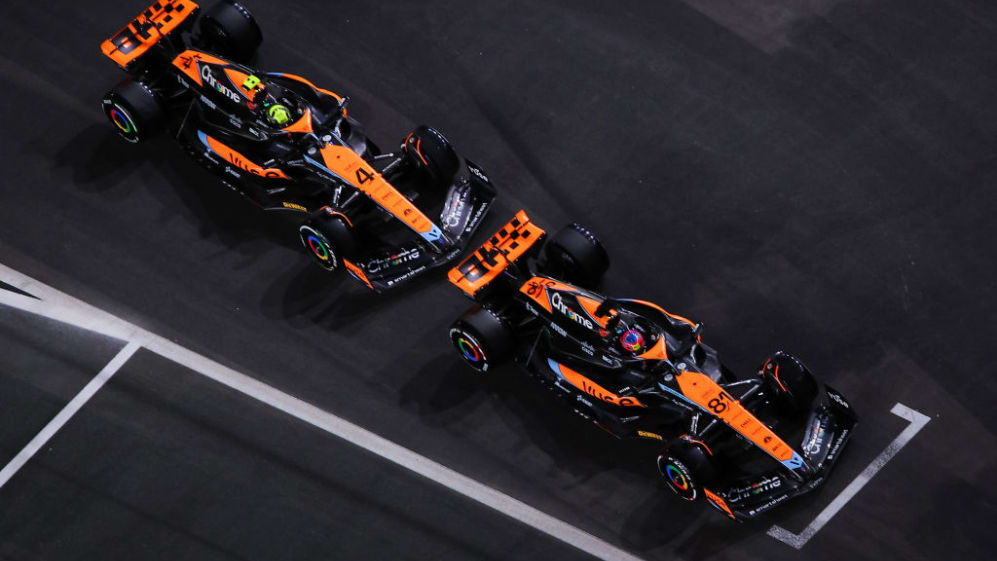 As turnarounds go, McLaren have pulled off one of the all-time great ones. After two rounds this year, the British team were pointless with a car that was so slow, it struggled to get out of the first section of qualifying.
Shoulders were down, morale had been dented. Even if they knew there would be early season pain – having changed development direction for the 2023 car late last year forcing them to start this year's campaign with a compromised car – it's one thing to expect discomfort, quite another to cope with it when it comes.
READ MORE: Brown says McLaren are 'back in the game' after being 'nowhere' at start of season
But when the first iteration of the 'real' 2023 car hit the track in Austria – with the complete remodel put on both cars at the following race at Silverstone – the sense of relief among the papaya-clad faithful was palpable.
Like Aston Martin had done over the winter, McLaren had succeeded in making a giant leap in performance. Over the course of the last four races, they have scored 86 points. That's six more than second-placed Mercedes. Only runaway championship leaders Red Bull have scored more.
Just over 83% of the current points tally has been accumulated since the upgrade was introduced. The MCL60, in the hands of Lando Norris and Oscar Piastri, is now not just a regular Q3 and points scorer but a genuine threat for podiums and the front row.
Such was their lack of performance in the opening eight races, improving on their current fifth place in the constructors' championship will be a challenge. They are 88 points behind Ferrari, 93 behind Aston Martin and 144 behind Mercedes.
But that almost doesn't matter. Crucially, McLaren have found a development direction that not only puts them back in the mix at the sharp end of the field but also appears to have opened up a plethora of avenues to go down in search of yet more performance.
And with reasonably stable technical regulations from this campaign to the next, anything they learn this year will be useful for next year's car. It's why McLaren are piling on the upgrades at an impressive rate. More followed Silverstone in Hungary – and a decent sized package is expected after the summer break.
READ MORE – TECH TUESDAY: Under the hood of McLaren's sensational Silverstone step change in pace
Their aggressive progression has been helped in part by their slow start to the season. When the Aerodynamic Testing Restriction values were reset halfway through the season, as per the regulations, their lowly constructors' standing meant they got more wind tunnel runs and CFD development hours than the teams above them.
It's one thing to have more hours, quite another to make the most of them. And McLaren have managed to do that, their new concept sprouting a host of ideas which they felt were worth exploring with their additional time.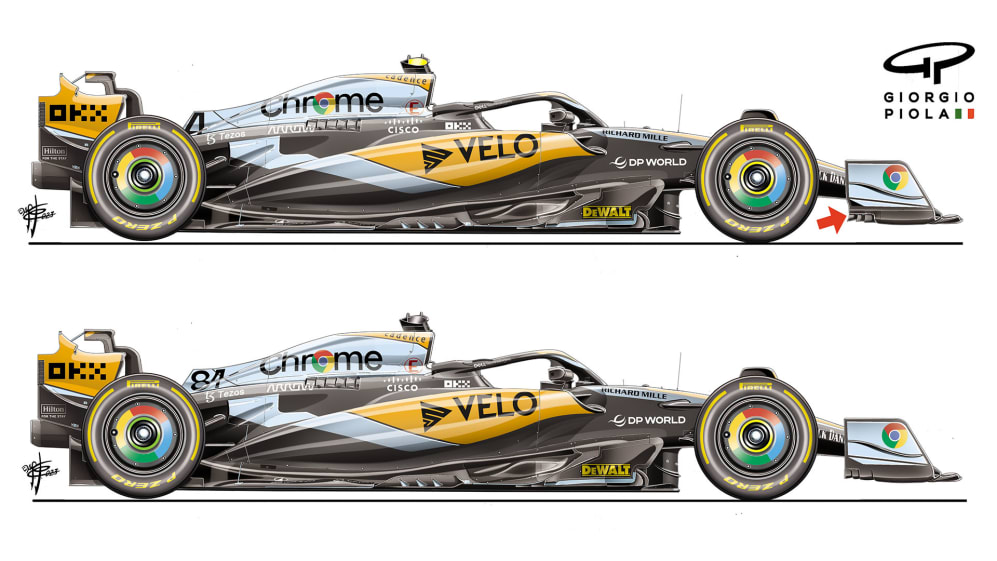 "We welcome having more hours than the top teams," said Team Principal Andrea Stella at Spa. "It looks like we have good ideas to bring to the wind tunnel. You have many hours but its about the quality of ideas you put in there. We seem to be in a good position."
While more upgrades are planned for this year, it's already full steam ahead with the work on next year's car, which hit the wind tunnel for the first time last week. This was the first time the new wind tunnel, which has been under construction for years – and which was delayed in completion because of the Covid-19 pandemic – has been used in earnest after months spent validating it.
LISTEN – BEYOND THE GRID: Lando Norris on driving McLaren's revival and the responsibility of being the team's senior driver
"We have completed quite comprehensive work of validation," said Stella. "The new wind tunnel is designed with some criteria to improve correlation – so I'm encouraged by what I have seen so far in terms of behaviour of the new wind tunnel."
Stella is also encouraged by what he's seen from his drivers, who are operating at the highest of levels.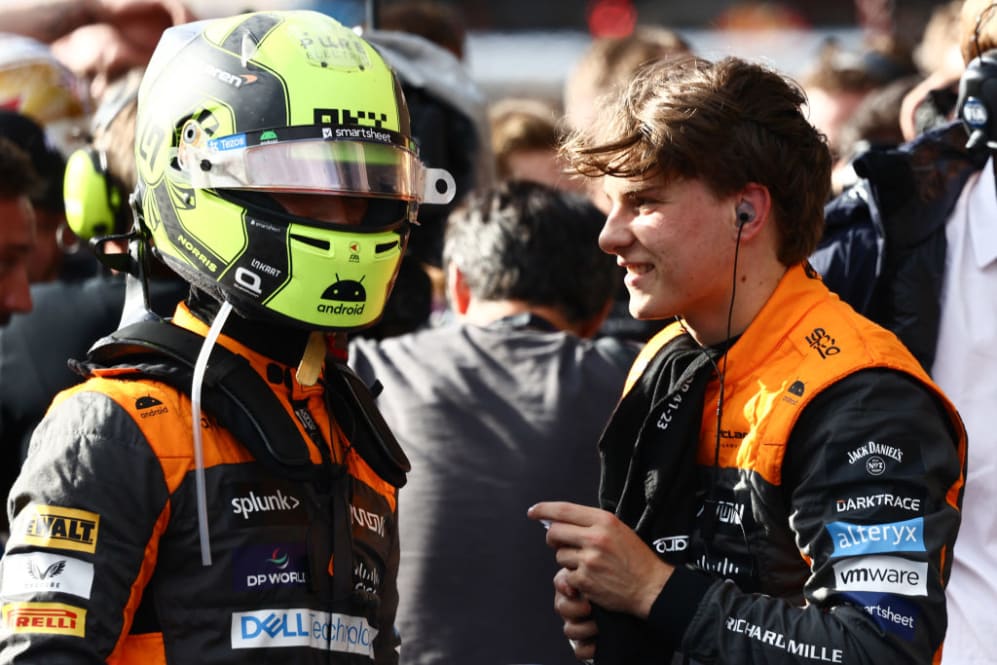 Norris is very loyal and while he had pondered a change as McLaren struggled, his strong preference was always to stick with an operation that has become family, and with whom he has a contract until the end of 2025.
The Briton has shown his quality throughout this season, in particular by scoring back to back second places in Silverstone and Hungary.
READ MORE: 'We've proved some people wrong' – Defiant Norris happy with back-to-back podiums for McLaren
His rookie team mate Piastri made a breakthrough after around seven races – and has since proven he was worth fighting for (McLaren pinched him from Alpine for this season) with a flurry of consistently brilliant performances that put him neck and neck with his highly rated team mate.
His performance at Spa, where he scored his first top-three F1 finish in the Sprint on a weekend blighted by very challenging conditions and on a track that is among the most daunting on the calendar, turned a lot of heads and may in time be remembered as the weekend that really kick-started his career.
In the rain, you need confidence – and Piastri had it in buckets. In the middle sector alone, he was more than a second quicker than most of his rivals.
Now that they have a car that they can fight with, and a team mate that can push them, expect both to level up as the season goes – the positive run of results on serving to boost their confidence.
READ MORE: Piastri revels in 'day I won't forget' after leading laps for first time in his F1 career
From a team perspective, they can take heart from the progress delivered by their upgrades. Providing the new wind tunnel correlates as expected – and the development pathway continues to be the right one – expect McLaren to be in the mix behind Red Bull for the foreseeable future.
The next challenge, of course, is to make another big step in order to challenge Red Bull. A daunting feat – and while that will likely take years to conquer, the team do at least seem to have a platform on which they can at least try and attack them from.
To read on, sign up to F1 Unlocked for free
You'll unlock this article and get access to:
Live leaderboard data
Epic experiences and rewards
Money-can't-buy competitions