Feature
Behind the scenes with Carlos Sainz: Rallying, classic F1 cars and sim racing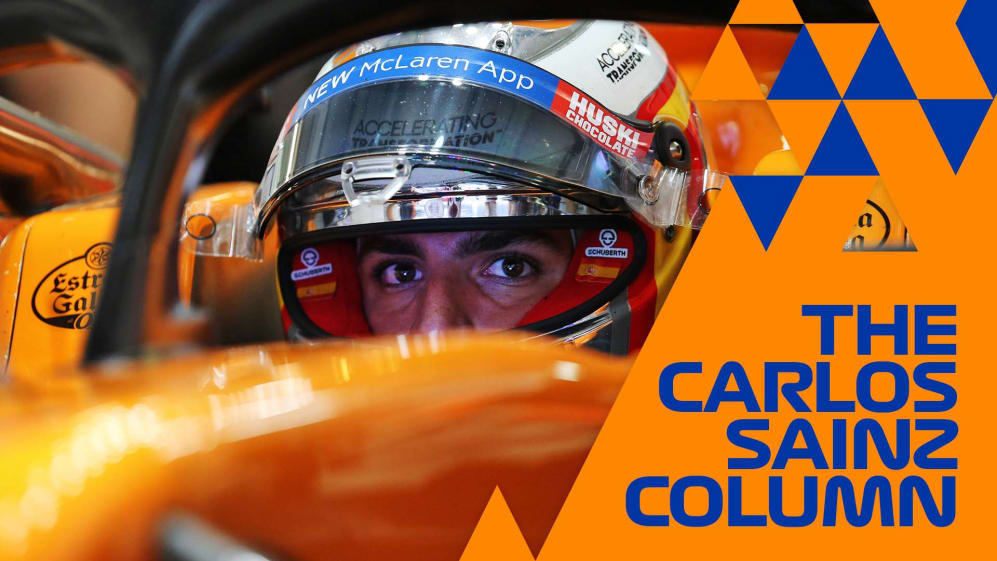 Hi everybody, this season is flying by and my first season with McLaren is almost over. We've just ticked off the penultimate back-to-back of the 2019 campaign and it ended up being one of contrasting fortunes for me…
SINGAPORE – The heat challenge
The Belgium and Italian Grands Prix didn't go to plan, so I was really looking forward to recovering some positive momentum heading into the flyaways, starting with Singapore.
It was probably one of the strongest weekends McLaren have had this year in terms of pure pace as a team. That's encouraging as Marina Bay is a track where there are so many low-speed corners so the chassis and aero is important and we were not sure how the car would behave.
But the team have worked hard on development all year and we brought a couple of upgrades to the car that worked as expected and improved significantly the general balance of the car and the performance in low speed.
I had confidence in the car and the whole weekend up until the race I managed to finish right behind the top teams – P7 in FP1, FP2, FP3 and qualifying. Unfortunately, as you all saw, my race was compromised in lap 1. I had a clean start and was attacking Albon around the outside of Turn 4 when Hulkenberg dived into the inside from behind and hit me in the rear of the car. In Singapore there is very little space and he was a bit too far behind to attempt that move, which in hindsight it was probably a bit too optimistic.
I had a puncture in my rear-right tyre and the floor was badly damaged. Still, I managed to bring the car back to the pits and knew I had to head out asap. The chances of having one or two Safety Cars in Singapore is high so, even if I was a lap down, I had to keep pushing. The first half of the race wasn't very fun as I was all alone on track! Mentally that's a tough position to be in Singapore as there's very little to play for in a long and physical race.
But then the Safety Cars came out and I managed to catch up with the pack. Even with a damaged car that was half a second or so slower than what it should be, I still managed to make my way back to P12 and have some very good battles until the last lap. It was important for me to finish the race, as I hadn't seen the chequered flag since before the summer break, and it was good to push my body in what is the most physically demanding race on the calendar.
Getting behind the wheel for fun
Before flying to Singapore, we spent a day at Circuito de Navarra in Spain driving some of Zak Brown's historic cars. It was the first time I have had the opportunity to drive a classic F1 car and it was such an exciting plan to do.
Zak, my father and myself drove a few cars, among them 1978 Williams FW07 with ground effect and 1974 Mario Andretti's F5000 car. It was probably one of the best days I've ever had as a racing driver out of a proper F1 weekend. The whole day was totally relaxed and there was no pressure of any kind. It was just about having fun and enjoying those beautiful cars.
The next day, we all went to our house in the countryside near Madrid to do a bit of rallying. As you may have seen on social media, Zak had a little crash with one of our buggies! He was fine and it was another fun day.
The onboard video (sorry for the poor quality!) was me driving around a section of the stage. The video filmed from the outside is my father (driver) showing Zak (codriver) the little tricks of the track! I think Zak was quite impressed and now he's considering buying a rally car. If you are reading this Zak, you should totally go for it!
We ended what was a cracking weekend with a round of golf and a nice lunch. Thanks to Zak for giving me the opportunity to drive his historic cars. It was amazing.
Russia – Back in the game
We went to Russia feeling optimistic after the pace we showed in Singapore, but during Friday practice in Sochi the car was lacking a lot of grip in the corners and we couldn't really understand why. We very quickly put an action plan in place to add as much downforce as possible to the car with the aim of improving the performance in the last sector.
It worked really well as when we turned up on Saturday to FP3, the car felt a lot better. It didn't feel like the fourth-fastest car, but it definitely felt a step better. The practice laps and better feeling gave me more confidence when it was time to qualify.
I built up a rhythm as the session went which culminated in one of the best laps I've ever done in Formula 1. I was really pleased with it. That was P6, which became P5 on the grid due to a penalty for Max [Verstappen]. It was a really nice comeback from the whole team, especially after such a tough Friday where we were facing a difficult weekend.
In the race, I had a really strong start. I have invested a lot of time with my engineers working on the clutch and start mechanism and it is paying off on Sundays. I got off the line well, picked up the tow from Vettel and tried to follow him into Turn 2.
Unfortunately, he was a bit too fast and I couldn't stay with him until Turn 2, so I wasn't quite able to get ahead of Hamilton. He had the inside into the second turn and I couldn´t get to the apex ahead of him. Running wide and having to go through the bollards would have lost me several places, so I slipped between the two Mercedes. From there, I ran P4 for some laps in front of Bottas, who inevitably overtook me fairly easily.
I had really good pace and it was looking good for a P5 finish, but then the Safety Car came out and gave Albon a free pit stop and the opportunity to catch me on a fresher tyre. It was a shame. I tried to hold him off but he had eight laps to prepare the overtake and eventually passed me.
Anyway, it was a very strong weekend, probably one of my best of the year and important because it came on the back of three Grands Prix without a point. It's a great boost for the team so I'm really happy.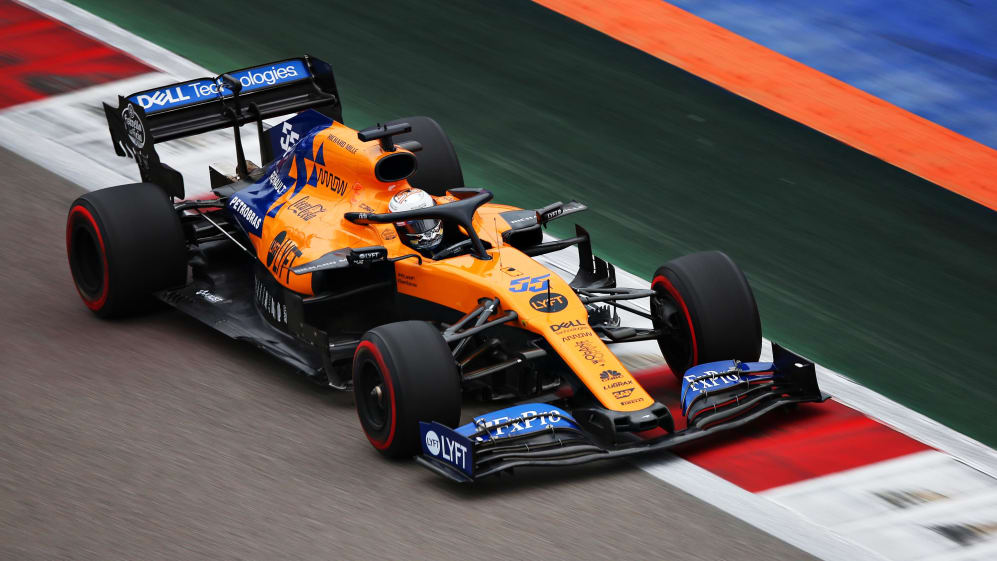 The future of Formula 1
The Formula 1 race format has been a big talking point in recent weeks, with plenty of discussion about reverse grids, so I wanted to give you my viewpoint.
I don't think reverse grids on a Saturday are a terrible idea, but I think the current format still has a lot of potential. I think the key is to make it possible for the cars to follow more closely and have a field of 20 cars that is separated by only one second, rather than the three-second split we currently have.
Formula 1 can deliver incredible shows - you just have to look at the last six or seven races to see that. Ferrari and Red Bull have been closer to Mercedes and that has delivered a great show at the front. Imagine if you could add a McLaren (of course!) and one or two more teams to that mix? It would be incredible to have different winners, different people fighting for the podium every race and a tighter qualifying at the top.
What we need is more unpredictability, but you need to add it naturally and 2021 is a great opportunity. There a lot of things that can be done before we start changing the format. However, if the new rules fail to deliver closer racing, then we might want to look closer at the race format and investigate further if reverse grid races are a good idea.
I believe Formula 1 are doing a great job on the rules for 2021 and I´m hopeful they are going to deliver a car that allows drivers to follow more closely. The budget cap should help to bring the teams closer, too, and collectively I'm a believer that the changes should definitely improve the show.
Taking on Lando in the sim world
Thanks to my friends from Cool Performance Simulators, I'm spending more and more time at home doing sim racing on my new simulator. There's a bit of downtime in the UK when I'm not at the factory or training so it's a fun thing to do and I'm actually starting to get good at it!
I always tease Lando that I'm faster than him in the McLaren simulator, even though he does a lot of sim racing. Now it's time to try and be faster than him in sim racing at home!
It's going to be fun trying to get close to him. He's extremely good at it – an expert if you like - but I'm going to give it my best to get on his pace. Let's see what I can do!
That's a wrap for this week. Thanks for reading and following me on this journey with McLaren. I appreciate your support. Keep in touch with me via @CarlosSainz55 and I'll speak to you when I'm back from Suzuka!