Feature F1 Unlocked
Behind the scenes with Pierre Gasly: The Alpine racer on football, fans and frustration in Spain and Monaco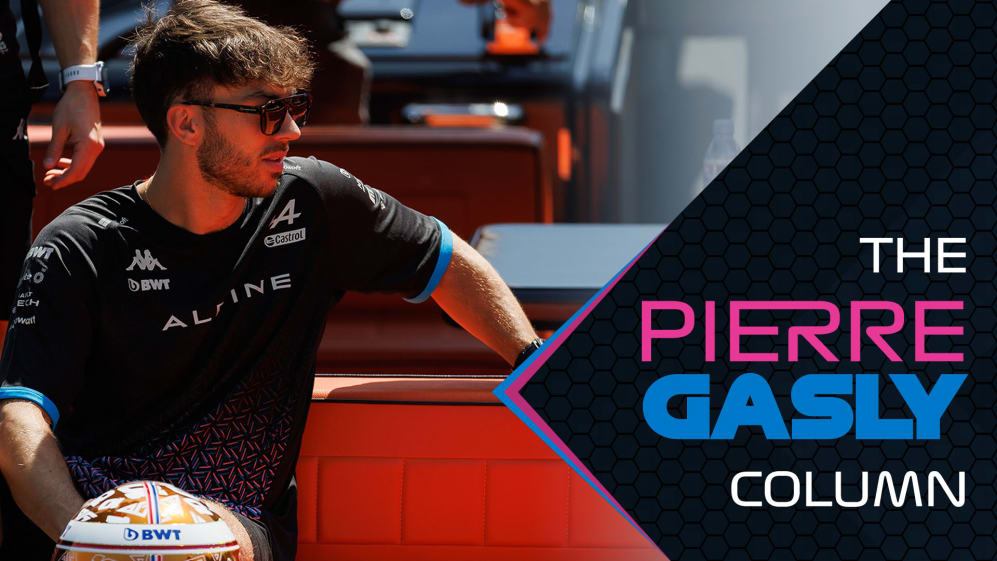 Hey everyone, the past month or so has been pretty hectic with the Monaco-Spain double header and so many different things happening on and off track in that time. Here, I share with you some of those moments and what's been on my mind of late…
What could have been
I begin with some mixed feelings after the last two races in Monaco and Spain. Firstly, I was super pleased for the team and Esteban to record a podium in Monaco. It just shows that when we get things right, all the small details, as well as having some fortune on our side, we have what it takes to seize opportunities ahead of us and come away with a big reward.
READ MORE: Ocon says Alpine have made 'huge step forward' as he insists they can keep progress going
Of course that result was tinged with some frustration on my side as I know there was a much bigger outcome than seventh place for that race.
Unfortunately, it was not to be with the circumstances so for sure that feeling was bittersweet for me. It was a race where you had to stay in the fight, be patient and make the most of the rain which arrived during the last 10 laps.
We know we have it in our hands and I know I have it in me to come back with this type of result. I'm confident we'll have some more shots at the podium this season.
It was another case of what could have been in Spain on my side. To qualify fourth, start from 10th, and drop to 14th on Lap 1 was painful. Within 24 hours, I go from the second row on the grid to climbing a mountain.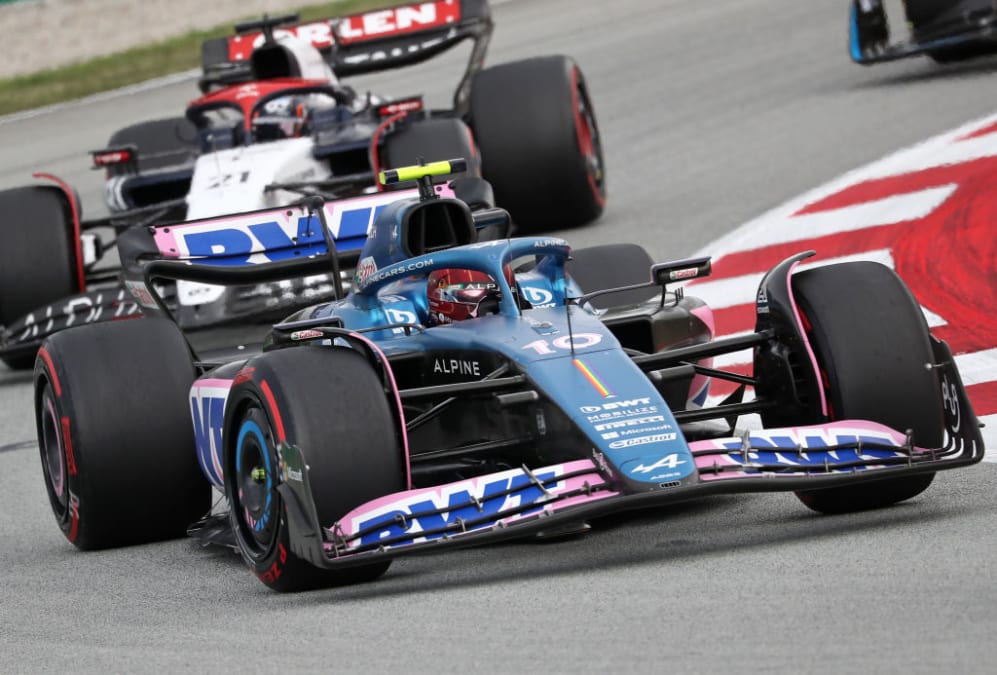 I think the circumstances in qualifying were unfortunate but we had to accept it and play with the cards we had for the race.
When you start in the midfield you are always going to be more susceptible to incidents and I was squeezed by Checo at Turn 2, wide in the gravel with nowhere to go and that pretty much left us playing catch up for the remainder of the race.
F1 NATION: A Verstappen masterclass and a Mercedes resurgence – it's our Spain GP review
I think we did very well to grit our teeth and recover back to the points in the end. An amazing Saturday afternoon which again was not converted into a just reward on Sunday.
Hard work pays off
The good news on this is the fact the Alpine car has the speed and the potential. Other than the runaway leaders Red Bull, it's a fight between Mercedes, Ferrari, Aston Martin and ourselves.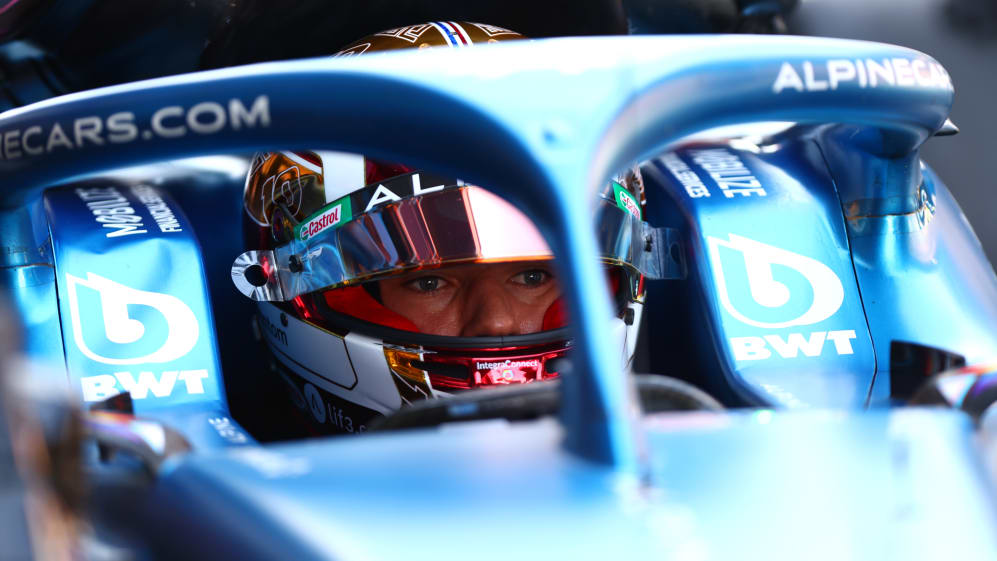 As we've seen, there's a big difference between qualifying and race results across these teams and each race there is some variety. Right now, we are at the back of this pack, but with the ability to throw our name into the ring – as we showed in Monaco and at times in Spain.
Finding consistency will be key to reaching our goals and really competing with these teams. There have been far too many races where I have the speed but without the end result to show for it; Australia, Monaco and Spain spring to mind, and we are working with the team to fix some minor details, execute better weekends and do a more complete job.
READ MORE: 5 Winners and 5 Losers from the Spanish Grand Prix — Who shone in Spain?
That's the reason why I'm feeling confident and satisfied right now. I know the ingredients are there, we just have to mix them the right way!
Football, fans, Cannes – in that order!
On track it's been intense and it will continue to be over the next month or two with Canada followed by the next run of European races. It's so important to find time away from the buzz of the F1 paddock to explore, unwind and try to slow things down a little.
It was a huge pity that Imola did not go ahead due to the weather conditions and my thoughts are with those impacted by the floods. I wanted to try my best and give a young fan a wonderful memory, so it was a great pleasure to meet Anto who had travelled all the way from Uruguay to see the race.
I met her in Milan, it was great to exchange and hang out and give her a VIP experience in Monaco. These things mean so much to us drivers even if we cannot always show our love for it such is the nature of our sport at times.
READ MORE: Imola trophies, signed Ferrari Trento bottle and more to be auctioned by F1 Authentics to raise money for Emilia-Romagna flood relief fund
The support means so much and it's always a fantastic feeling seeing fans outside hotels, at the track, in the Fan Zones and grandstands and, for that, I'm very grateful.
I managed to catch some football during my downtime in London and Milan before taking to the field myself in Monaco for the All Stars game alongside Charles and Carlos.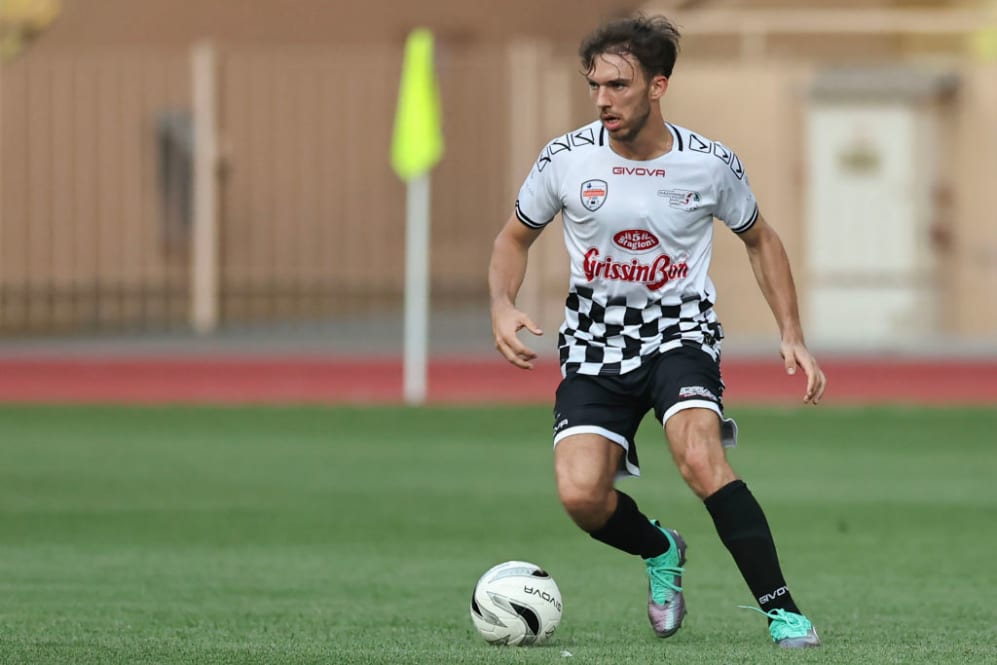 I don't think we're competing for the Ballon d'Or anytime soon nor am I top of the list for replacing Messi at PSG, but I must say, I had a lot of fun playing the full 90 minutes. I probably should have scored at least one goal and come away with a couple of assists had Charles and Carlos put their shooting boots on!
Anyway, we won the game 4-3 and it was great to have a run around and play a competitive but good spirited match.
POWER RANKINGS: Who makes it into the top 10 after a tough Spanish Grand Prix?
Another highlight for me was going to the Cannes Film Festival. What an experience. To be on the red carpet with some huge names was an honour and it really is something I'll remember for a long time.
It's not something we get to do too regularly so I enjoy these things when the time allows and when the opportunities come up.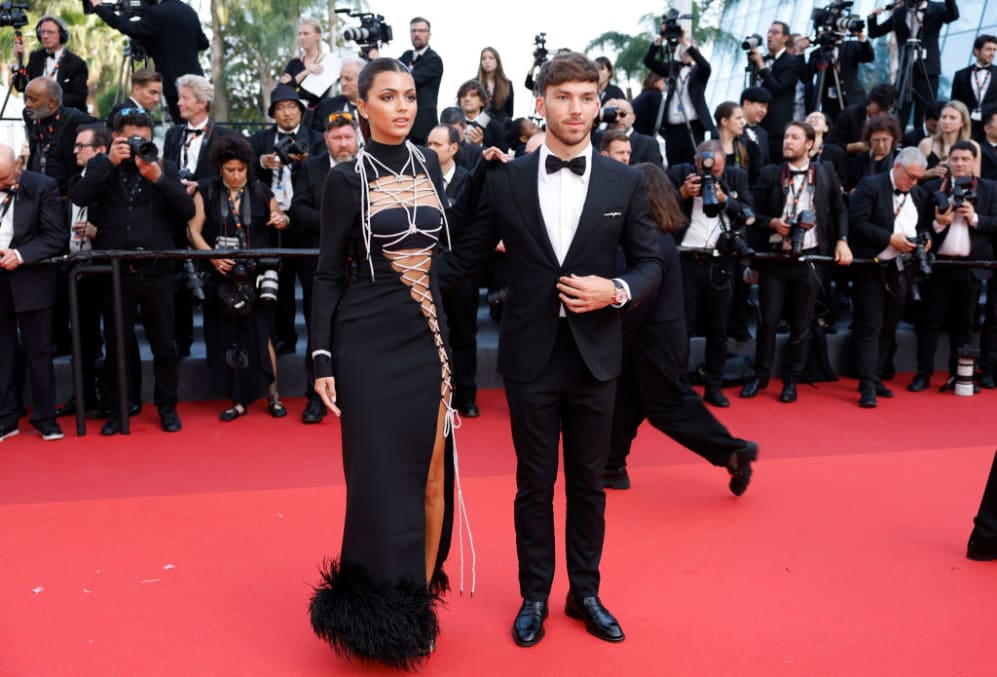 Talking of time, I'm back in the gym and the simulator in preparation for another trip to North America in Canada.
I feel good, determined to convert the strong pace into a bigger end result and I'm sure we will have something sweet to talk about when I write my next piece.
Until then, thanks for reading and look forward to sharing more in the coming months.
Pierre

To read on, sign up to F1 Unlocked for free
You'll unlock this article and get access to:
Live leaderboard data
Epic experiences and rewards
Money-can't-buy competitions