Feature
From 'The Iceman' to 'The Monza Gorilla' - the best nicknames in F1 history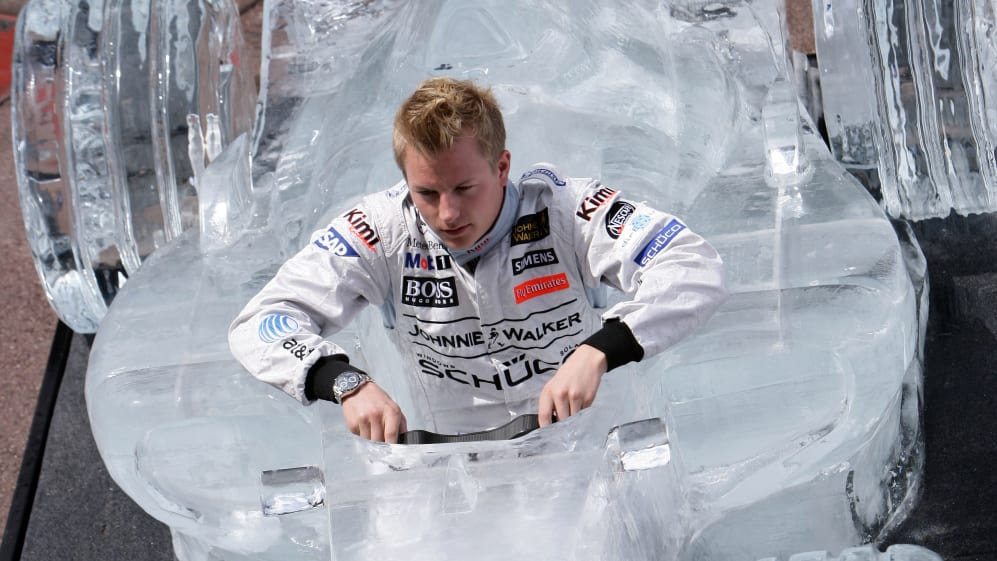 From the brilliantly apt to the downright unusual, we count down the most memorable nicknames bestowed on drivers over the years – not all of which have been entirely complimentary…
James Hunt aka Hunt the Shunt
He may have blossomed into a world champion, but in his early racing career the Briton's penchant for spectacular accidents and reducing cars to heaps of tangled metal earned him the rather unfortunate (but brilliantly catchy) nickname 'Hunt the Shunt'.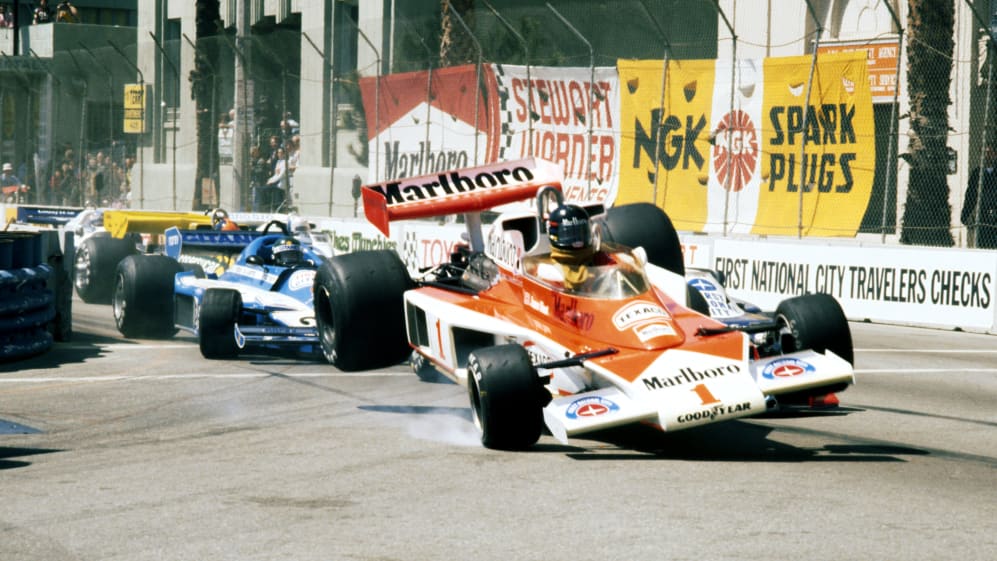 Alain Prost aka The Professor
Though hugely gifted, it was the Frenchman's fierce intelligence and cerebral approach that enabled him to develop his silky smooth, economical driving style into a devastating force. No wonder they called him 'The Professor'.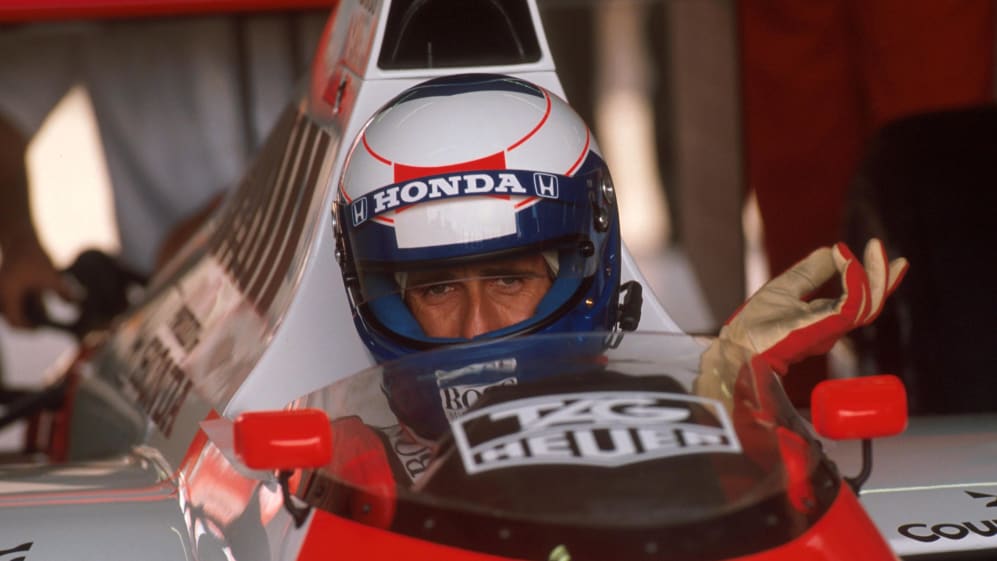 Graham Hill aka Mr Monaco
The moustachioed Englishman's record in Monaco speaks for itself: from 1963 to 1969 he won five times and finished on the podium in the other two races. Michael Schumacher may have matched his victory tally, and Ayrton Senna surpassed it, but there will always only ever be one 'Mr Monaco'.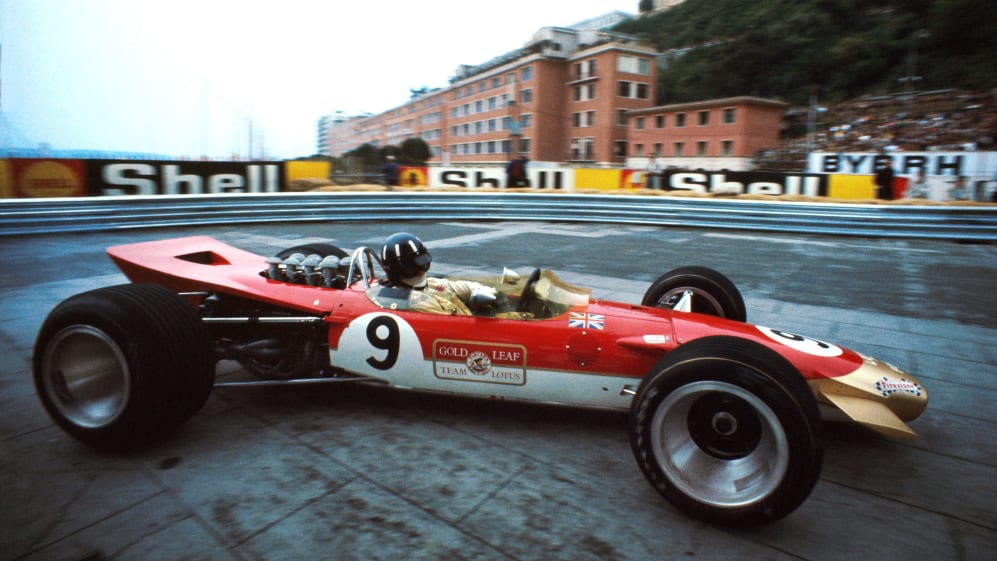 Niki Lauda aka The Rat
When he broke into motorsport as a bucktoothed youngster, Niki Lauda was christened 'The Mouse' by some, whilst his later coolness and apparent emotional detachment behind the wheel earned him the moniker 'The Computer'. But it was ultimately by another nickname that the rapid Austrian would come to be known - 'The Rat'. "A marketing guy thought of it because of my teeth," said Lauda, who was also known at various points as both 'King Rat' and 'Super Rat'.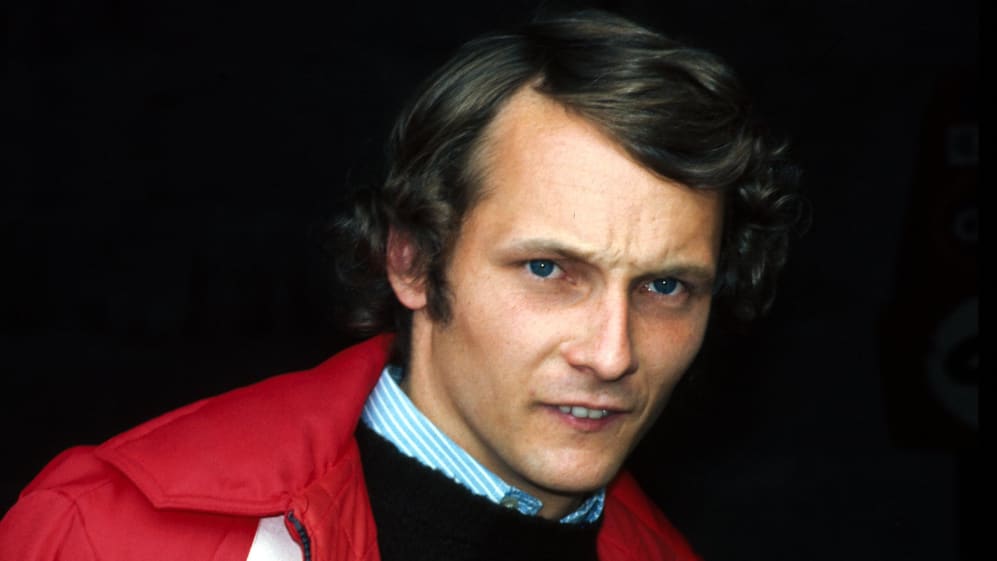 Kimi Raikkonen aka The Iceman
Coolness personified both in and out of the cockpit, it's not hard to see why Raikkonen was christened 'The Iceman'. But did you know that it was Ron Dennis who gave him the moniker back in the Finn's McLaren days? Raikkonen, of course, eventually moved from McLaren to arch-rivals Ferrari - but he took his nickname with him.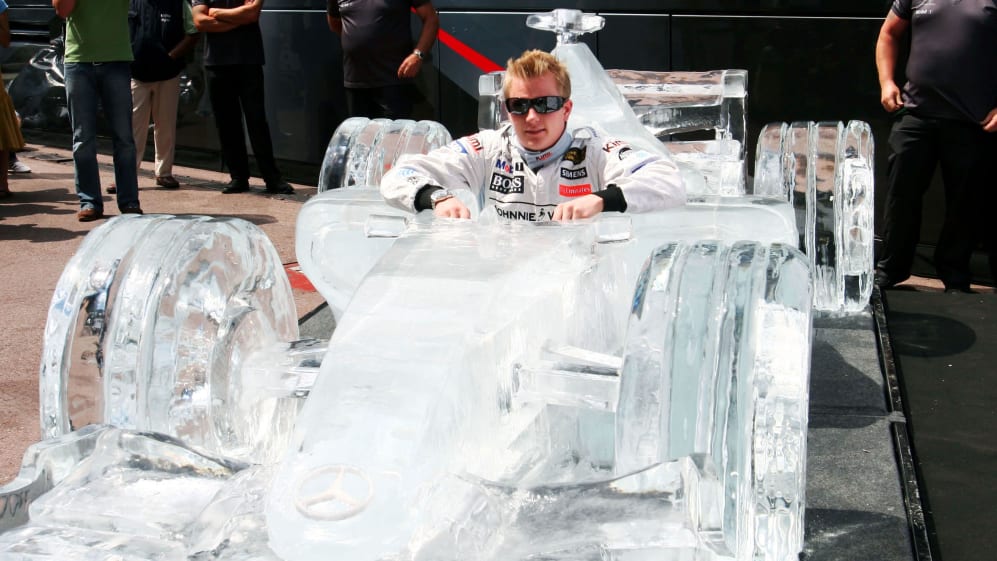 Juan Manuel Fangio aka Maestro
In his youth Fangio was christened 'El Chueco', the bandy one, by members of his football team because of his slightly bowed legs. But in motor racing circles, and particularly amongst the fellow racers, including team mate Stirling Moss, who revered him, the great Argentine was simply 'Maestro'.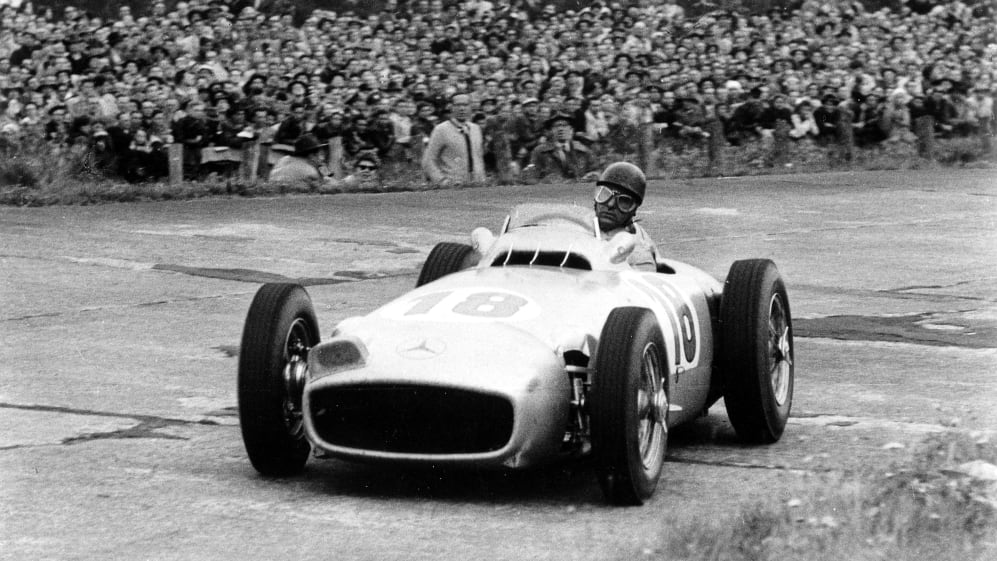 Nigel Mansell aka Il Leone
Nigel Mansell was given many epithets throughout his career - to his legions of adoring British fans he was 'Our Nige', while to American audiences he was often referred to by his iconic car number 'Red Five'. But perhaps the one that summed up this brave and determined racer best was the one bestowed on him by Ferrari's beloved tifosi during his stint at the Scuderia: 'Il Leone' (The Lion).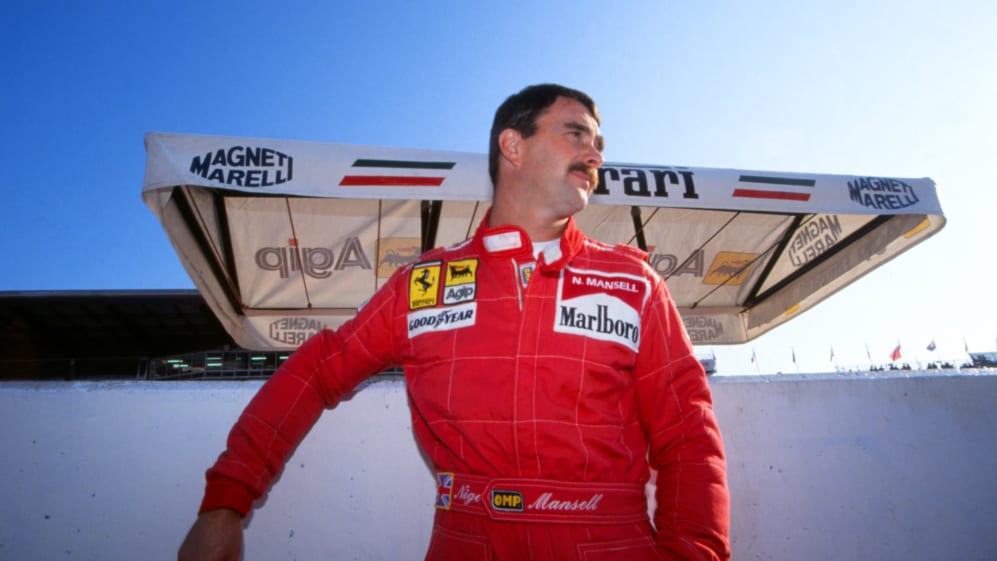 Jose Froilan Gonzalez aka The Pampas Bull
Known affectionately as 'El Cabezon' (Fat Head) by his colleagues, the Argentine - Ferrari's first winner in F1 - was evocatively nicknamed 'The Pampas Bull' by the British press in reference to both his bulky physique and his burly approach behind the wheel.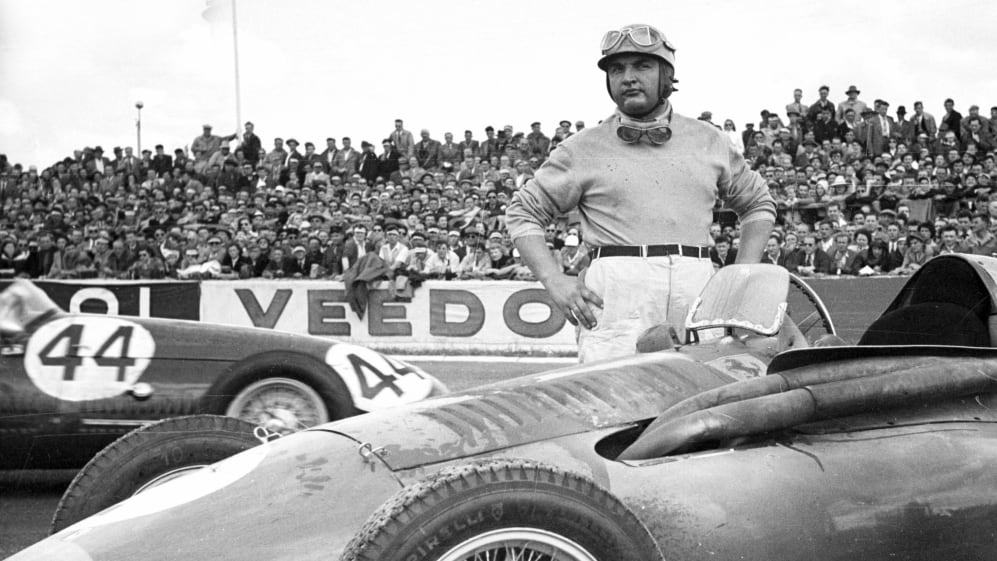 Daniel Ricciardo aka The Honey Badger
The honey badger is a weasel-like mammal native to Africa, southwest Asia and the Indian subcontinent that's famed for its strength, ferocity and fearlessness. So what's a racing driver from Western Australia doing being named after this deceptively cute beast? "It was my trainer at the time, Stuart Smith," Ricciardo explained to F1 Racing magazine recently. "He'd shown me a documentary on it, and said: 'Dude this animal's great!' I thought it was awesome. Then he added that he thought I had a lot of honey badger qualities. And I thought, 'yeah, I think I do!' So it started from there. I think I've done well to keep it going."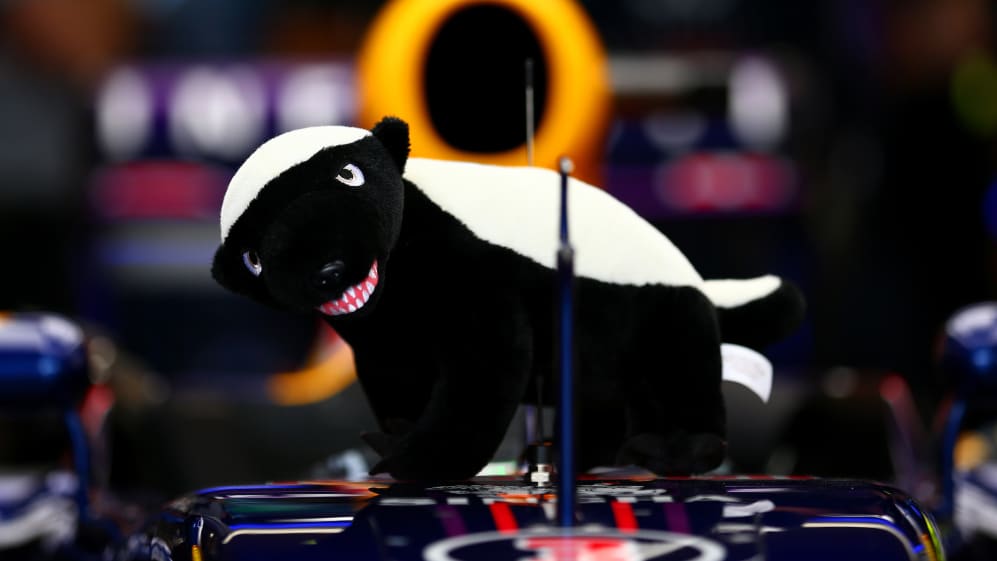 Jack Brabham aka Black Jack
The legendary Australian racer was bestowed with the nickname 'Black Jack' not through any fondness for casinos or gambling but because of both his dark hair and his propensity for maintaining a shadowy silence. The fact that he was unflinching in the extreme behind the wheel only added to the moniker's aptness.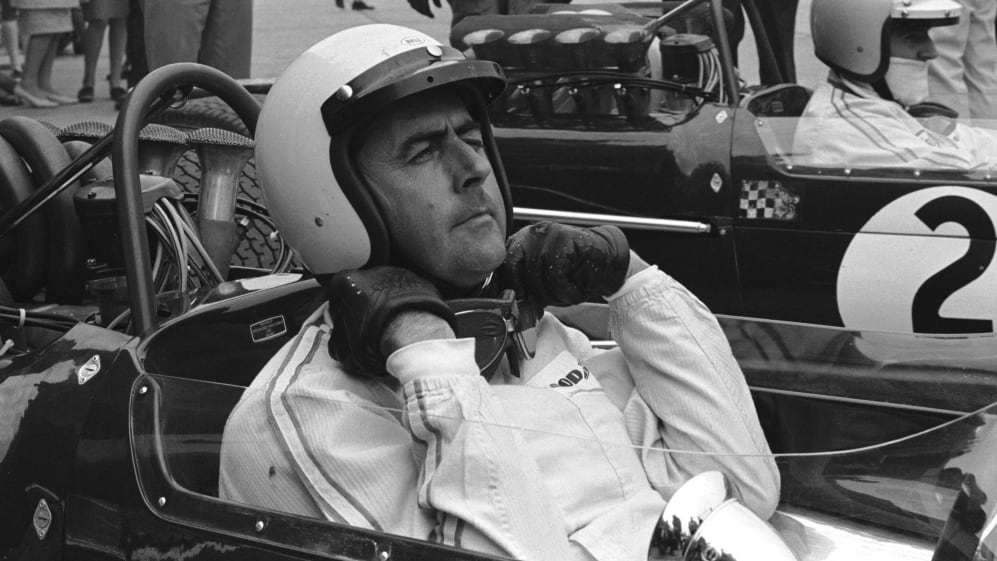 Nico Rosberg aka Britney
When Nico Rosberg arrived in F1 racing in 2006, all youthful looks and flowing blond locks, Williams team mate Mark Webber took to referring to the German as 'Britney' (in reference to pop star Britney Spears) in conversations with his engineers. The denouement of this came in the final race of that season in Brazil when the duo tangled and both sustained damage. Each wanting to be serviced first, they then raced back to the pits, only for Rosberg to crash on the way. And how did Webber deliver the information back to the pits? "Britney's in the wall" - that's how. Thankfully for the current world champion, the nickname didn't stick.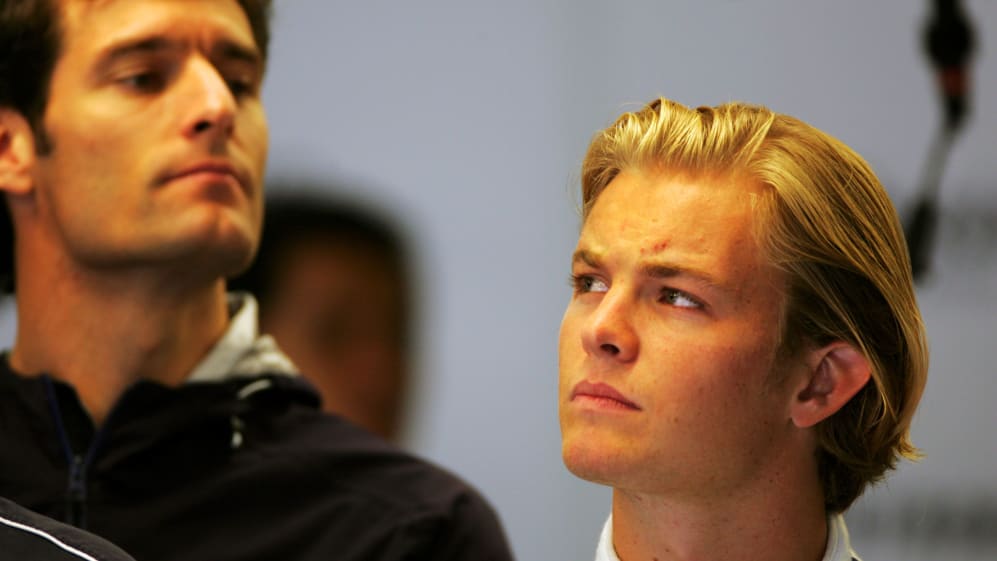 Andrea de Cesaris aka Andrea de Crasheris
Unflattering, unfortunate and unhelpful, De Cesaris' nickname was also not entirely unfair given his predilection for spectacular car-bending shunts, especially in his early F1 career. Still, that didn't stop the fast and popular Italian from finding employment, with his start tally exceeding 200 by the time of his retirement in 1994.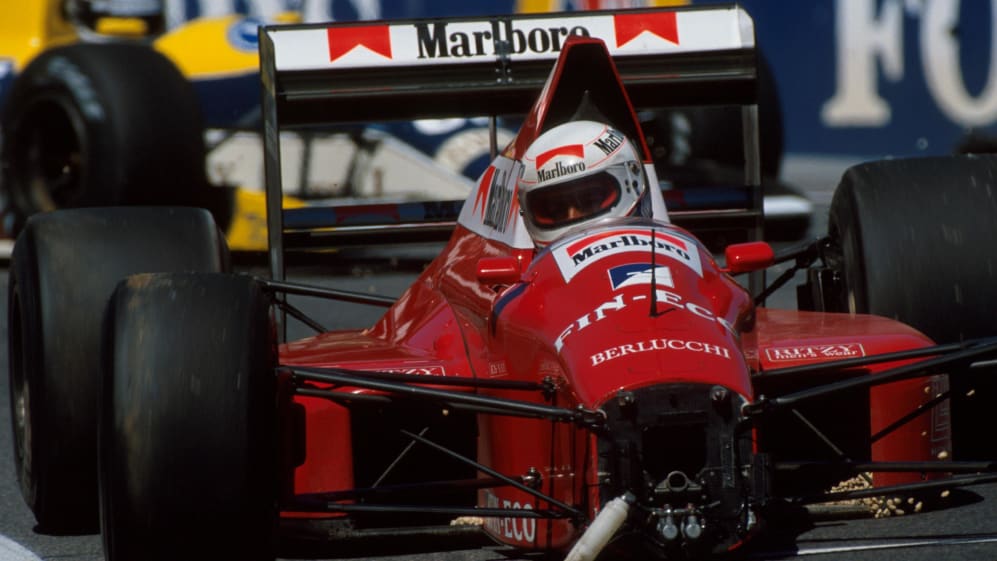 Mike Hailwood aka Mike the Bike
A world champion in every class and a multiple Isle of Man TT winner, Mike Hailwood was a goliath in the world of motorcycling, so even when he made a successful switch to four wheels he was always only ever going to be known as 'Mike the Bike'.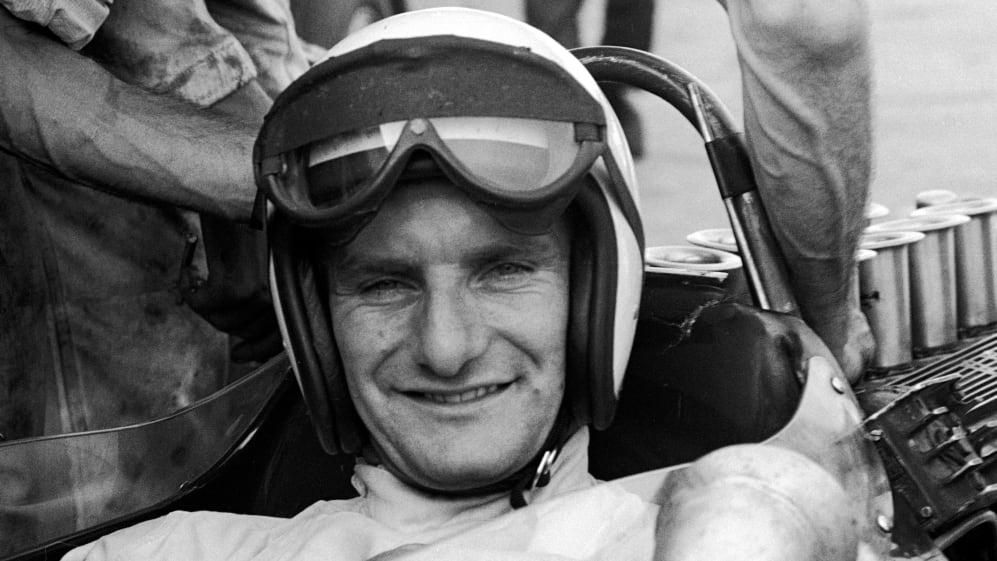 Vittorio Brambilla aka The Monza Gorilla
Built with a 'wrestler's physique' and suitably wild at times behind the wheel, Brambilla's nickname didn't just rhyme, it suited him down to the ground. And according to the late F1 doctor Sid Watkins, he had the strength of a primate too. "His handshake is crushing," Watkins wrote in his autobiography, "and he enjoys seeing the unfortunate recipient wince as it takes effect…"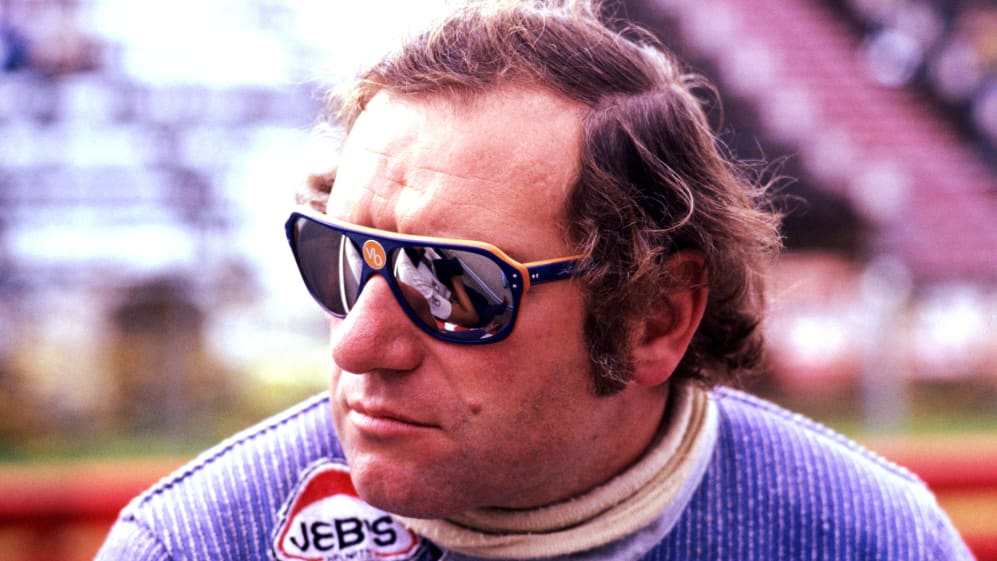 Luigi Fagioli aka The Abruzzi robber
Had he been around today, Fagioli - who remains the oldest winner in F1 history - might have been nicknamed 'Mr Bean' (Fagioli means 'beans' in Italian). But as it is, the squat Fifties racer is more often referred to by an altogether more evocative nickname: 'The Abruzzi Robber'. How he acquired this enigmatic moniker is unclear, for Fagioli didn't hail from the Abruzzi region of Italy, nor did he have a reputation for criminal behaviour. Depending on who you listen to, it either has its origins in his swarthy appearance and wild temperament (which presumably marked him out as a ne'er-do-well) or in the fact that he purportedly once 'robbed' countryman Tazio Nuvolari of a victory in 1933.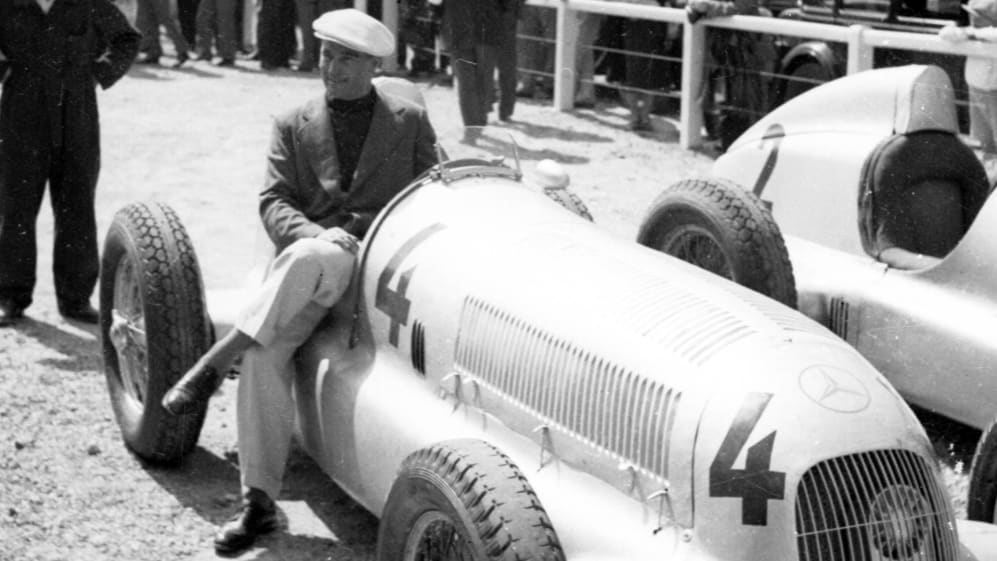 Nino Farina aka The Gentleman of Turin
Formula One racing's first world champion had a reputation for being aggressive, uncompromising and even reckless on track, but his privileged background and the natural dignity with which he carried himself, even in the driver's seat, earned the Italian law graduate the nickname 'The Gentleman of Turin'.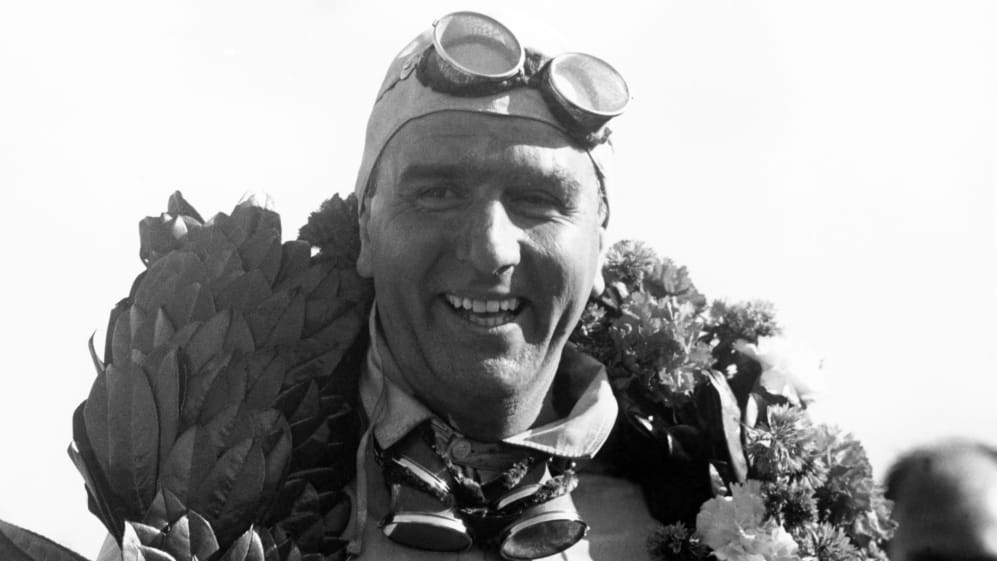 Denny Hulme aka The Bear
In his younger days, Hulme's penchant for driving without footwear led to the press in his native New Zealand labelling him 'The Barefoot Boy from Te Puke'. But the sturdy racer, who remains perhaps the most unheralded world champion in F1 history, was later nicknamed 'The Bear' in reference to both his rugged features and his often irascible disposition.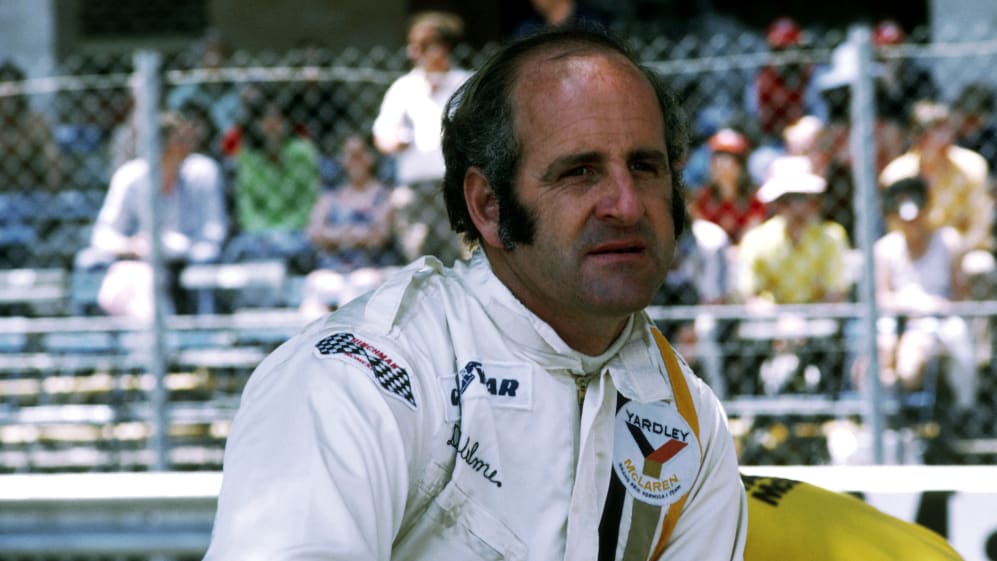 Mike Hawthorn aka Le Papillon
Often referred to as 'The Farnham Flyer' in the British press, to the French Britain's first world champion Mike Hawthorn was 'Le Papillon' ('The Butterfly') because of the trademark bowtie he used to wear behind the wheel.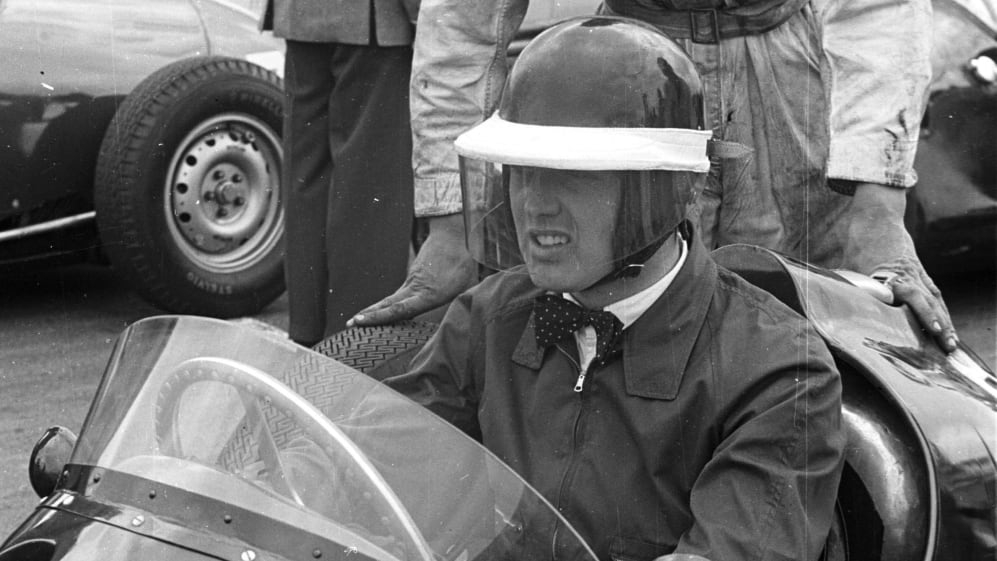 Maurice Trintignant aka Le Petoulet
The French racer, twice a winner of the Monaco Grand Prix in the 1950s, was bestowed with one of the more unfortunate soubriquets in racing history thanks to his unusual retirement from a post-war race through Paris. His Bugatti had rolled to a halt that day due to rat droppings - les pétoules - blocking its fuel system. From then on Trintignant was affectionately known as 'Le Petoulet' - a nickname he reportedly accepted with good humour.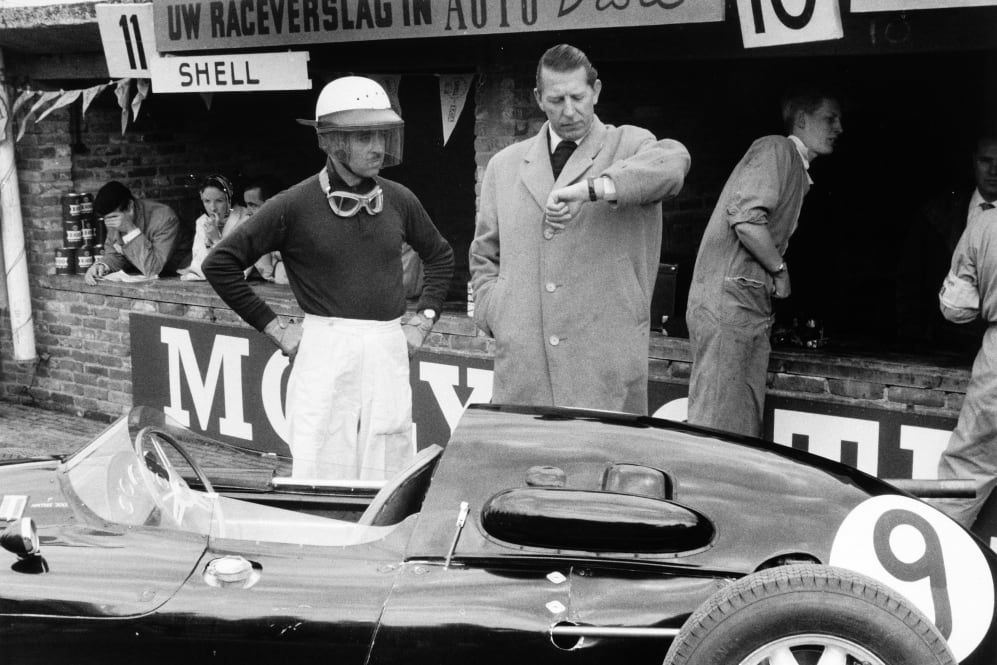 Jean Pierre Jarier aka Jumper
You might assume that the ebullient Frenchman's nickname had something to do with him being a little too quick off the line at the start of races, but the real answer is more straightforward. According to multiple sources, the moniker stuck when March co-founder Robin Herd's son mispronounced Jarier's first names as 'Jumper'.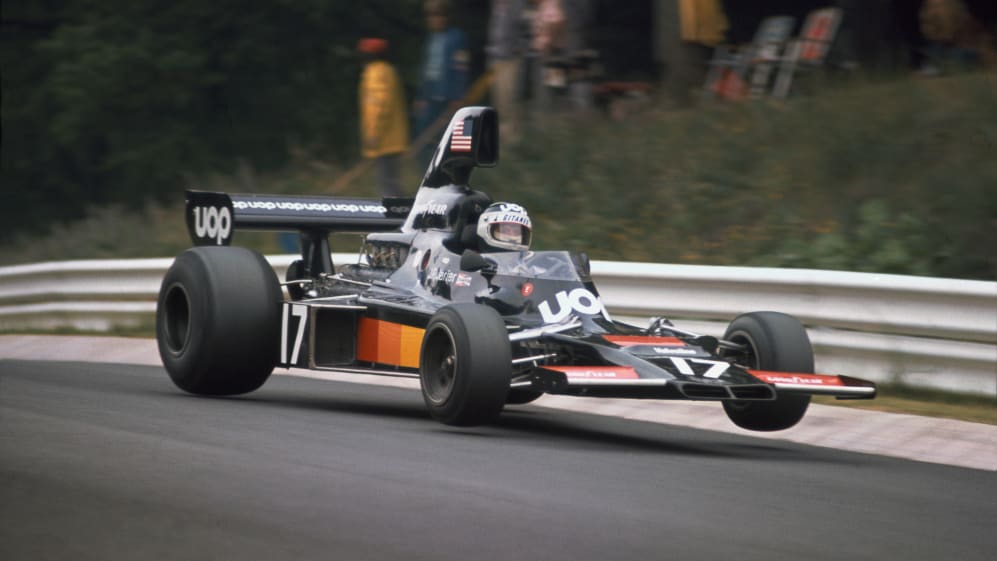 Piero Taruffi aka The Silver Fox
The gifted Italian with the shock of prematurely grey hair was labelled 'El Zorro Plateado' ('The Silver Fox') by local reporters in Mexico when he took a cunning victory in the country's gruelling Carrera Panamerica road race in 1951. The name stuck.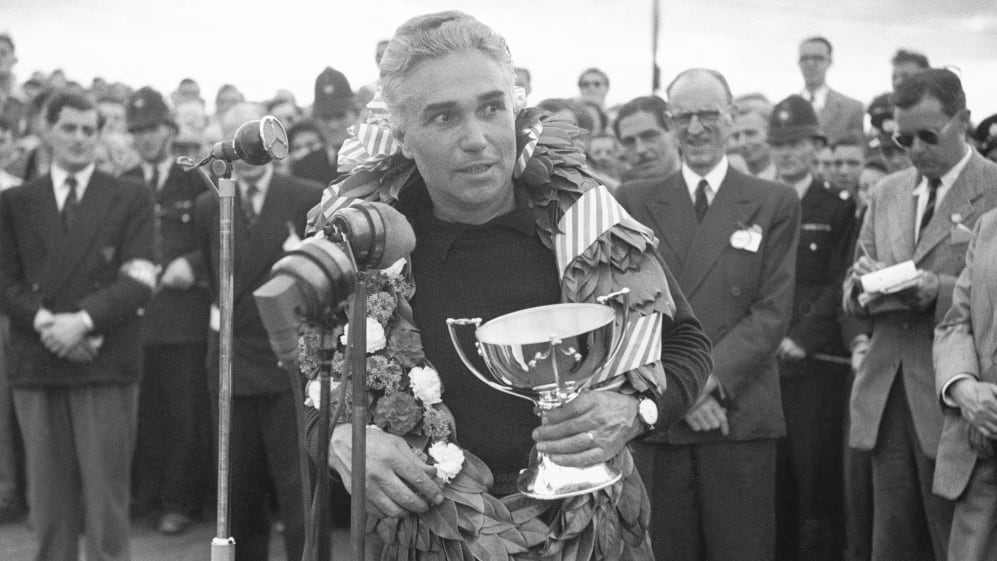 Giovanni Lavaggi aka Johnny Carwash
Lavaggi only raced in F1 seven times, but during that short space of time the cheerful Italian was handed one of the most memorable epithets of recent times: 'Johnny Carwash' - a liberal (if not literal) translation of his name. "It was definitely better than the American nickname I had from my team manager in IndyCar who used to call me "Johnny Lasagne!" he's said.