Podcast
BEYOND THE GRID: Karun Chandhok on defying the F1 odds, chaos at Lotus and designing his own racetracks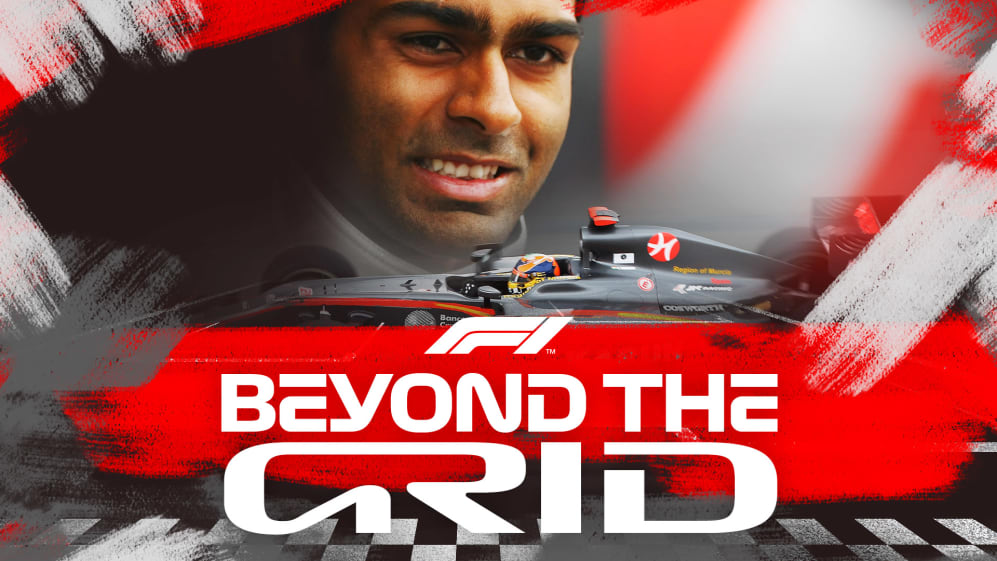 Karun Chandhok achieved a life-long dream when he made it onto the F1 grid in 2010, but the journey there, and his experiences thereafter, were far from straightforward, as he explains in the latest episode of the Beyond The Grid podcast...
Hailing from India, and having stormed to early title wins in Asia, a move to Europe beckoned for Chandhok where he steadily worked his way up the ranks, taking race victories in British F3 and GP2 to catch the attention of F1 team bosses.
After testing for Red Bull, his big break came when he landed a drive with the all-new Hispania Racing Team for the 2010 season. But as Chandhok details, getting to F1 would be one thing – his debut coming after plenty of drama behind the scenes at the start-up operation – and staying there quite another.
READ MORE: Our writers on Verstappen's best 2022 drives, his 'F1 great' credentials – and how he can get even better in 2023
With just 10 challenging races at the back of the grid under his belt, Chandhok was replaced mid-season and jumped ship to Lotus for 2011 in a reserve role – albeit one that had not been communicated to mechanics and engineers, leaving him feeling like "an outsider" when he turned up in the garage for the first time.
From there, a handful of FP1 runs came his way – starting disastrously when he crashed out of the opening session in Australia – ahead of planned race outings in the latter part of the season, including the Indian Grand Prix.
The deal developed when team boss Tony Fernandes put Chandhok in Jarno Trulli's seat for the Nurburgring weekend, but a "messy" event from start to finish would prove to be his last in the sport – Chandhok revealing how contractual drama at the team prevented his planned homecoming.
In a wide-ranging conversation stretching beyond his time in the F1 cockpit, Chandhok also talks about piloting some of the sport's most legendary cars as a heritage driver for Williams, getting to grips with punditry at Sky Sports F1 and acting as a racetrack design consultant.
Listen to Chandhok's eye-opening Beyond The Grid interview in the player above or head here to catch it on your preferred platform.
And to listen to the stories of other F1 personalities, click here to explore the full back catalogue of Beyond The Grid, featuring a host of the sport's stars from past and present.