BEYOND THE GRID: Mario Theissen on heading up BMW's F1 efforts, working with a young Vettel, and Sauber's Montreal 1-2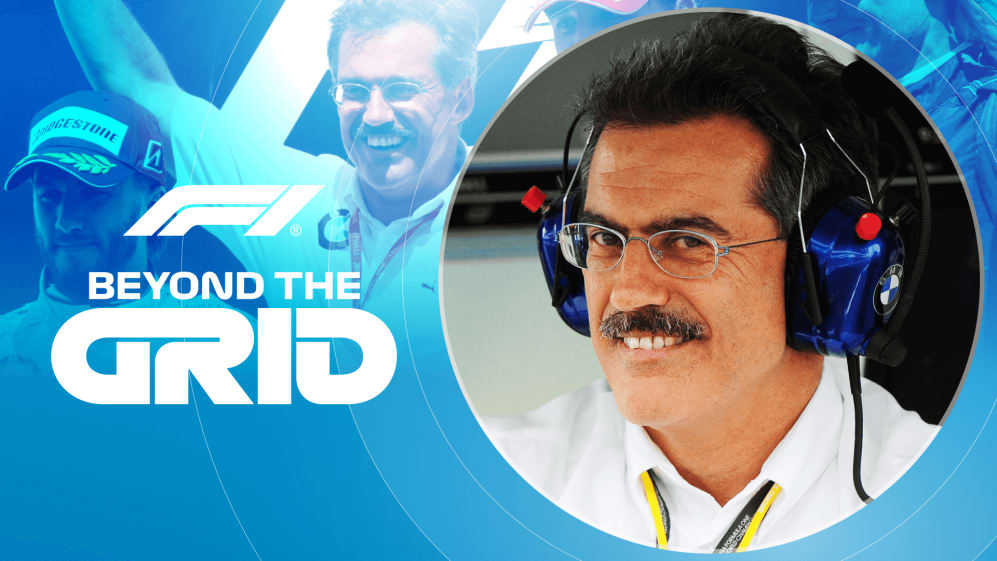 Another week means another episode of the Beyond The Grid podcast, and this time it's former BMW Motorsport Director Mario Theissen who joins host Tom Clarkson for a fascinating, wide-ranging chat about his time in F1…
BMW have been in and out of the sport since the World Championship was formed in 1950, but Theissen oversaw their most recent stint at the turn of the 21st century – the German manufacturer initially powering Williams and then Sauber.
THIS WEEK IN F1: 10 quiz questions on the latest F1 news after the Miami Grand Prix
While a five-year partnership with Williams brought a handful of race wins via Juan Pablo Montoya and Ralf Schumacher, it ultimately failed to yield a world title and, amid rising tensions between the two parties, BMW moved over to rival team Sauber for 2006.
It was at Sauber that Theissen took on the Team Principal role, which led to him giving a young Sebastian Vettel his F1 debut at the 2007 United States Grand Prix after Robert Kubica's horrifying crash at the previous round in Canada.
Theissen also looks back on the squad's spectacular one-two result at Montreal in 2008, why he and Kubica had a dispute as the Pole attempted to mount a season-long title bid, why BMW's latest decision to leave F1 came as a surprise and how the once divisive double diffuser played a part in their destiny.
F1 NATION: All the chat and analysis from the Hard Rock Stadium paddock – it's our Miami GP review
To hear Theissen's captivating Beyond The Grid interview, hit go in the player above, or head here to catch it on your preferred platform.