Podcast
BEYOND THE GRID: Nikita Mazepin on his debut F1 season, racing Mick Schumacher and learning with Haas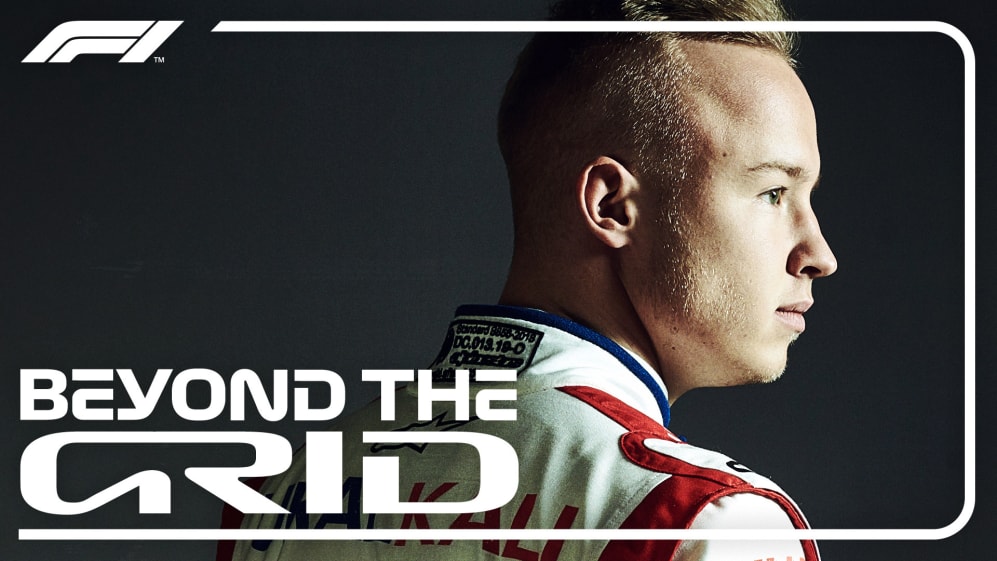 Nikita Mazepin has spent a tough first year in Formula 1 fighting at the back of the field, and the Russian rookie tells Tom Clarkson about his ambitions to fight at the front of the grid in the latest episode of F1's Beyond The Grid podcast.
He tells all about his roots and his long journey to F1, including the "huge step" from Formula 2 to Formula 1, and the increasing opportunities in Russia's single-seater circuits. He also reveals that, well before he made it to F1, he took up mixed martial arts and gymnastics at school before racing became his passion.
Ahead of his home Grand Prix debut, the Russian also explains his long competitive relationship with Haas team mate Mick Schumacher, and assesses his own rookie season.
Of course, he also looks ahead to his first F1 appearance at Sochi with Haas, and weighs up his goals for 2022, his aspirations, and where he sees himself in the future.
Listen to the latest episode of Beyond The Grid in the player above or on Spotify, Apple Podcasts and other podcast providers.