Podcast
BEYOND THE GRID: Russell talks wanting to win Silverstone, life with Williams, racing Hamilton and much more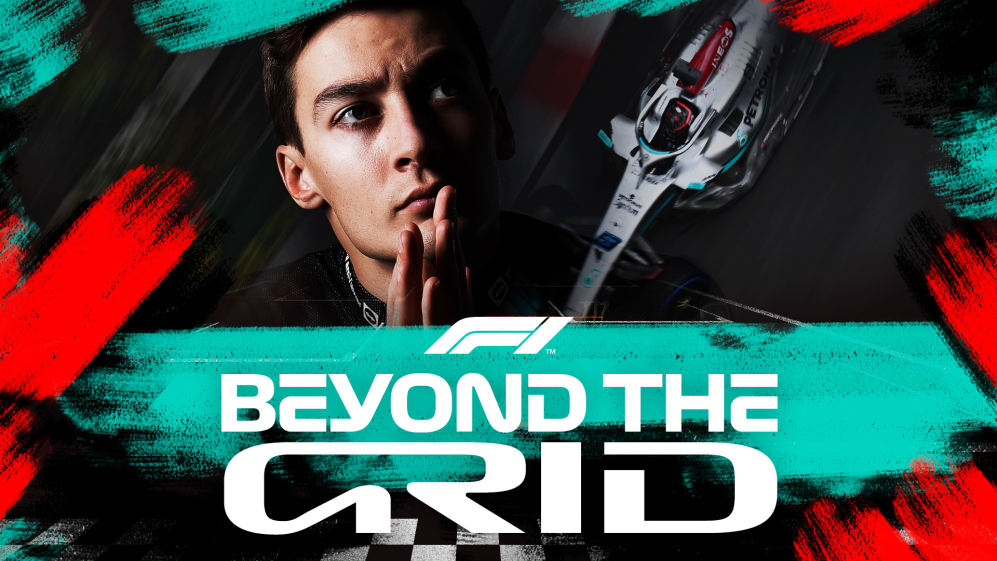 Beyond The Grid welcomes Mercedes driver George Russell to the podcast this week in a wide-ranging, must-listen interview that covers everything from his life around Formula 1 to his rollercoaster journey to becoming a works driver for the eight-time champions...
The podcast comes as Russell readies for his first British Grand Prix as a Mercedes works driver – the first Silver Arrows Formula 1 driver to be promoted from the team's junior programme.
Although Russell has taken four career podiums including one for Williams at Spa-Francorchamps in 2021 thanks to a qualifying lap that put him second for a shortened race – an achievement he calls "victory-worthy" on the podcast – he really wants that home podium.
TECH TUESDAY: The problem Mercedes are attacking with their Silverstone upgrade package
"It would mean a huge amount, but I want my first podium at Silverstone to be on the top step, so that's what I am absolutely going for. Not that I'd back off on the last lap if I'm second or third to not be on the podium, but Silverstone has such a fond place in my heart; it's where I won my first ever race, it's where I did my first-ever race as well, won it, first race! It's where I did my first ever test in a Formula 1 car.
"And just being my home race, the support is huge, so I can't wait to get there, and I'll be giving it absolutely everything I've got."
So it's not just a trip to the rostrum, but a trip to the top step that Russell is looking forward to this weekend – in front of an "electric" crowd.
"I think it's going to feel electric to be honest. I remember last year, Silverstone, was the first race Formula 1 had a full crowd back after we spent a year and a half without fans… and it was a slap in the face how much support it was and how awesome it was to have fans back.
F1 TV ARCHIVE: Watch extended highlights of the chaotic and classic 2003 British Grand Prix
"Every driver loves going to great circuits; every driver loves going to the country that the fans are so excited and so supportive of the sport; and every driver loves their home race. And for me, I feel like I've got the three in one. So it's going to be huge."
Listen to the full episode of Beyond The Grid with George Russell in the player above, or head here to listen to the podcast on your favourite platform.