BEYOND THE GRID: US racer Danica Patrick reveals how close she came to an F1 switch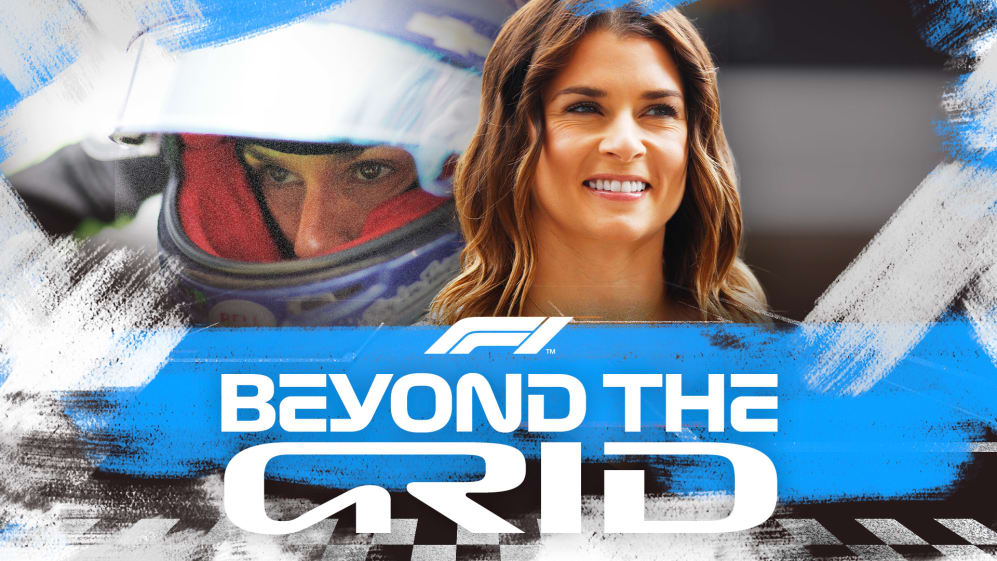 Danica Patrick is the guest on this week's episode of the Beyond The Grid podcast, and she talks through her career in motorsport, retirement from racing and much more – and reveals just how close she came to driving Formula 1 machinery...
Before retiring from racing in 2018, Patrick made history on numerous occasions, including becoming the first woman to win an IndyCar series race and to clinch a pole position in the NASCAR Cup series.
This week she reflects on her journey with pod host Tom Clarkson as she recalls winning the 2008 Indy Japan 300 at Twin Ring Motegi, before revealing her regret at not winning more races during her career and explaining why she gave in to team orders at different races.
F1 NATION: Senna memories and Sprint excitement – it's our Sao Paulo GP preview podcast
It was also long rumoured that Patrick would make the switch to Formula 1 in her career, especially in 2008. She reveals just how close she came to driving in F1 – and whether she would get behind the wheel of a car if one of the 10 teams gave her a call today.
She also discusses her love for wine, recalls at what point she knew she was going to retire from racing and why the prospect of retirement didn't scare her, as well as revealing which race in her career she would love to relive.
Listen to Danica Patrick's Beyond The Grid interview in the player above to get the full story, or head here to catch it on your preferred platform.
And to listen to the stories of other motorsport personalities, click here to explore the full back catalogue of Beyond The Grid, featuring stars from past and present.