Bottas bemoans 'compromised' first day of pre-season running with Alfa Romeo
Valtteri Bottas got to take his first laps in anger behind the wheel of the Alfa Romeo C42 at the Circuit de Barcelona-Catalunya, as 2022 pre-season testing got under way. But it wasn't the dream first date with his new team that the Finn would have hoped for, after they suffered teething issues with their new challenger.
Having moved from Mercedes over to Alfa Romeo for 2022, Bottas watched on in the morning session in Barcelona as reserve driver Robert Kubica completed just nine laps in the C42, the Pole enduring an issue at the rear of the car.
READ MORE: Alfa Romeo run special livery for C42's first public outing in Barcelona
Bottas – who drove the new Alfa Romeo in a shakedown at Fiorano last week – then took to the cockpit for the afternoon session, but only completed 23 laps himself thanks to further undisclosed issues, Alfa Romeo finishing the day with the lowest lap tally of any team.
"For sure today was compromised," said Bottas, who finished third in last year's drivers' standings. "We lacked quite a bit of mileage but at least we got some running, and got some kind of idea how to progress for tomorrow.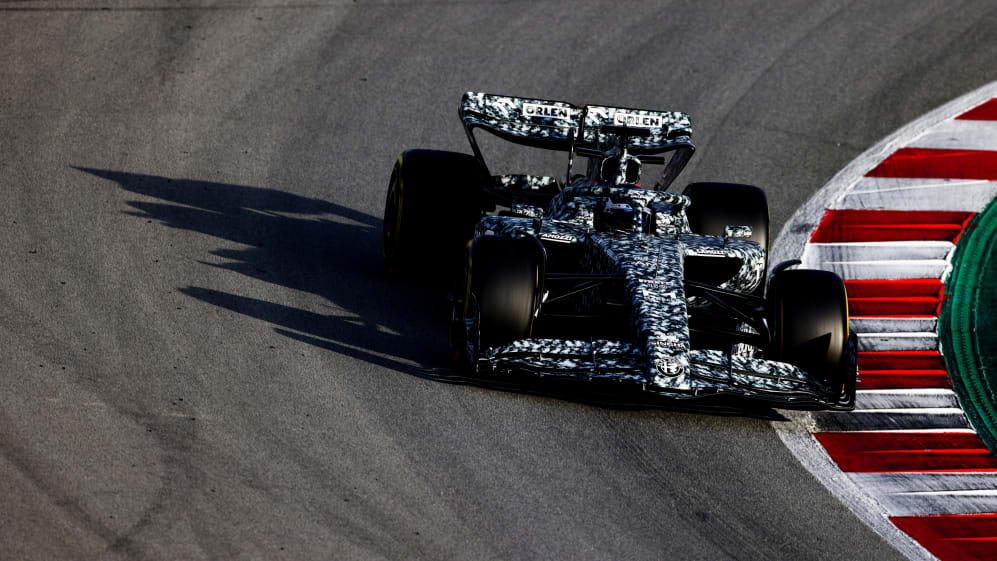 "But I just now hope we can get a good two days running here in Barcelona. Yes, we did have a few issues, and the issues we had were pretty costly with time. Some issues we had with reliability, some with mechanical things. We understand it, luckily, completely and we understand how to fix it, we just didn't have enough time during the day to fix it properly."
This season sees F1 move to a dramatic new generation of cars, which generate the majority of their downforce via 'ground effect'. But Bottas said that the new cars felt similar to drive compared to the previous generation.
ANALYSIS: The fascinating features on show as Red Bull's proper RB18 is unleashed at Barcelona
"Not massively," Bottas replied, when asked how big the difference was between the 2021 and 2022 cars. "It feels naturally a bit bigger, a bit heavier because it is, but apart from that it's not like night and day. For sure you need to adjust a little bit your driving but there's still much more learning to do."
Bottas will be out on track again on Thursday morning, before his new rookie team mate Zhou Guanyu gets his first taste of the C42.