Bottas deserves respect for being one of the 'strongest drivers' in mental stakes, says Hamilton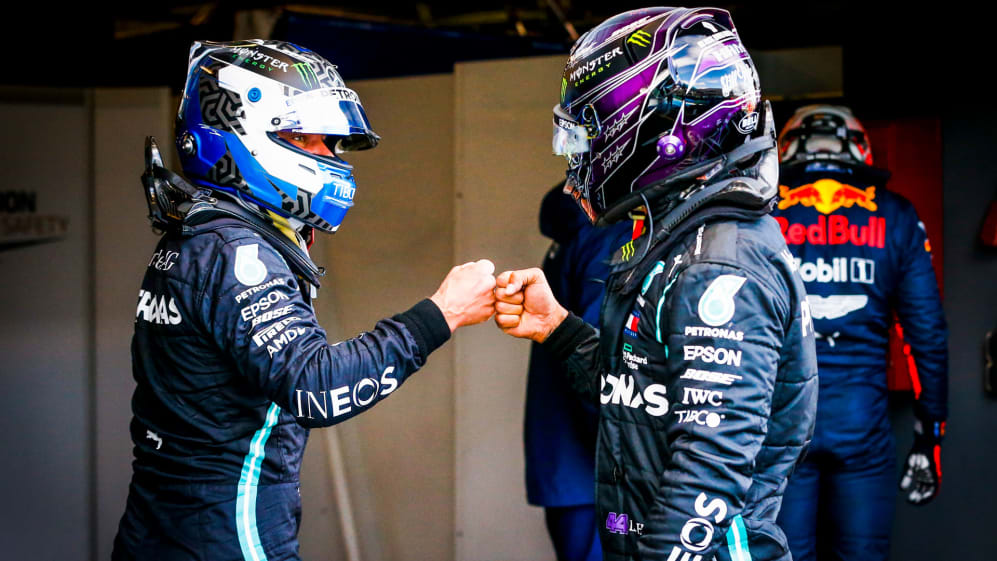 "It's not easy being my team mate, you know?" – Lewis Hamilton's kind words for his Mercedes team mate Valtteri Bottas, who he has praised as being one of the most mentally resilient drivers in Formula 1.
Hamilton may have won his record-equalling seventh world championship in 2020 by his biggest margin yet (a whopping 124 points), but runner-up Bottas deserves "due respect" according to the Briton, who spoke out in support of the Finn in Bahrain.
"When I talk about people need to give Valtteri his due respect, I think you've got to remember who he's driving up against; it's not easy being my team mate, you know?" said Hamilton as last season came to a close.
"But he comes in, weekend in weekend out, with the same mentality, he's never moaning, complaining that… something's wrong with the car, it's always 'I've got to do a better job', and I don't know any driver that does that. I think that's something we share in common: We come into this weekend with a fresh head, and I think mentally, he's one of the strongest drivers here."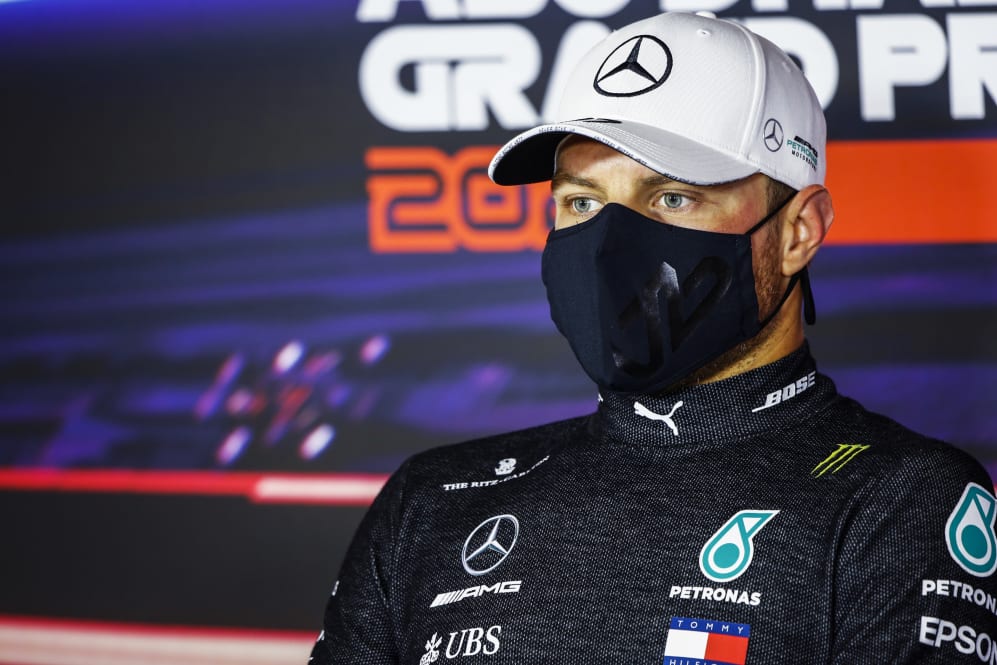 While Bottas didn't have his best season last year, having clinched two wins, 11 podiums and five poles compared to a haul of four wins, 15 podiums and five poles in the 21-race 2019 season, Hamilton said the Finn was keeping him on his toes better than before.
READ MORE: Bottas says there are many positives to take from 2020 – but admits battling Hamilton 'takes it out of me'
"I think Valtteri… is getting stronger and stronger each year. The media have commented on the [Bottas] 2.0 etc, and every year you can see him just grafting away and chipping away at trying to raise the bar in so many different areas.
"And you've seen this year, I think, whilst the points gap now is where it is, if you look at a lot of qualifying, it was the smallest of margins.
"So closing the gap in qualifying he has done already, which has made it quite challenging.
WATCH: Top 10 moments of Lewis Hamilton brilliance as the 7-time champion turns 36
"And naturally you can see the consistency I've had this year is what's made the difference but if you look on the weekends it was so close," concluded Hamilton.
The reigning champion – who was recently awarded a knighthood – still hasn't signed a new Mercedes contract for 2021. He has the chance of becoming the most successful F1 driver of all time as he aims for an unprecedented eighth championship this season.