Bottas: Vision suffered after drinks bottle failure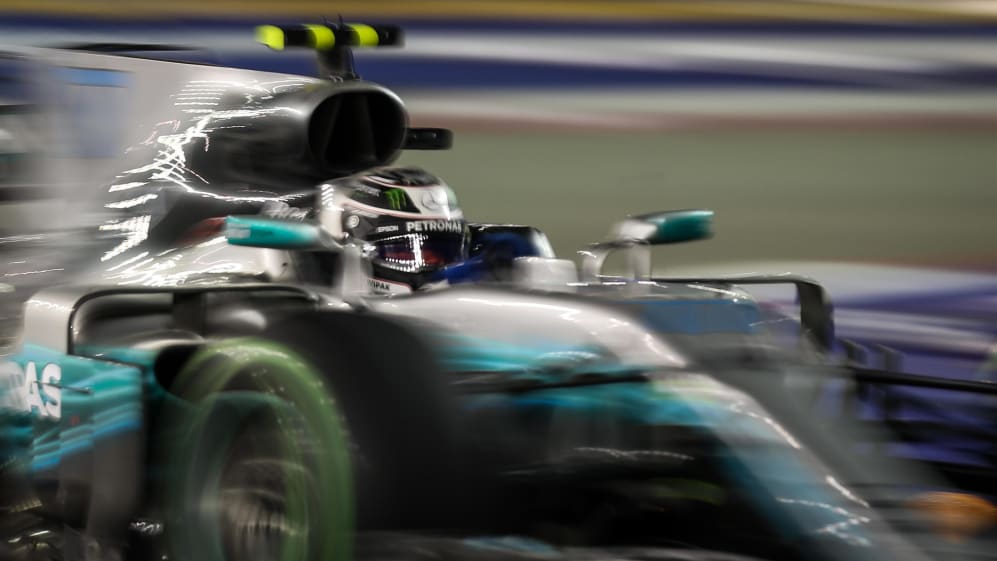 Valtteri Bottas has revealed that his eyesight began to suffer in the closing stages of Sunday's Singapore Grand Prix as a result of dehydration.
The Finn, who finished third behind Lewis Hamilton and Daniel Ricciardo in what was the longest race at Marina Bay on record, was unable to take on any fluids throughout the two-hour event because of a drinks bottle failure on his Mercedes.
Even with the night-time start, the temperature was just below 30 degrees Celsius when the race got underway, and with cockpit temperatures known to hover around the 60-degree mark and drivers capable of sweating out up to 3kg of bodyweight, it's little wonder that Bottas began to struggle.
"Now I feel ok," explained the Finn to UK broadcaster Channel 4 between sips of water in the post-race interview pen. "It was just towards the end of the race that I could feel my vision was not as clear as it should be.
"But you know human beings can do amazing things as long as you don't give up."
Bottas, whose 10th podium finish moved him level with Sebastian Vettel for the most this season, isn't the only driver to have experienced a drinks bottle failure in Singapore. Last year Kevin Magnussen suffered the same fate while racing for Renault and also made it home safely in the points.