Brazil win 'redemption' for Verstappen says Horner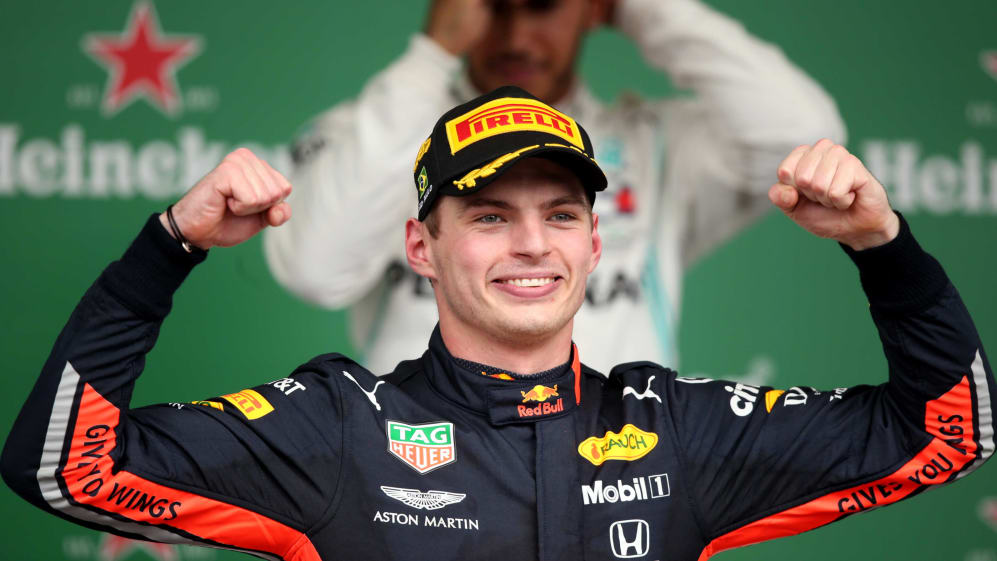 Max Verstappen suggested said his clash with Esteban Ocon that cost him victory in Brazil 12 months ago was karma for his father Jos's misdemeanour at the same circuit in 2001. But he was not to be outdone twice, with Red Bull boss Christian Horner saying this year's victory was "redemption"…
Verstappen has looked like the driver to beat all weekend, the Dutchman delivering a superlative lap on Saturday to take the second pole position of his career. On race day, he controlled the race from the front, responded to being undercut by Lewis Hamilton by repassing him on track not once but twice, reacted well to avoid a pit-lane clash with Robert Kubica and held his nerve on the restarts to clinch his third victory of the season.
"It's redemption for Max," said Horner. "A great drive by him and to have to overtake Lewis, he did it the hard way – passed him twice, the strategy was bold. A fantastic job from him today."
READ MORE: Verstappen wins wild race in Brazil, as Ferraris clash and Gasly nets first podium
Red Bull opted to pit Verstappen during the second Safety Car, which dropped him behind Hamilton who chose not to follow suit. That meant he had to pass the Briton for the second time, but he made no mistake.
"All credit to Hannah [Schmitz, Red Bull's senior strategy engineer] today," said Horner. "She offered the strategy, her recommendation was to pit. It was a bold choice because we knew he'd [Lewis] would do the opposite and it was the aggressive choice and it worked out.
"That's why I sent her up [to the podium] today. She's a working mum, she's driving ridiculous hours to get into work, giving it everything, and that's real team work.
"It was a fantastic race. Max was not going to give up that win today. We got compromised on the in-lap with the Williams and the unsafe release that happened.
"We had the benefit of the new tyres and he used those on the out-lap and was able to take the lead quickly again and then control the race again."
Verstappen added: "Lewis was very quick so I had to keep pushing and all the time with the strategy. He kept pitting earlier so we had to be really on top of our pit stops.
"Two times we had a good move with him and that all the time brought us into first and yeah from then I could control the race with the tyres I had. It's unbelievable. It was a lot of fun and of course a great race."
READ MORE: DRIVER OF THE DAY - Victorious Verstappen adds fan honours to Brazil haul
This was the first time Verstappen has converted pole position into victory, with the podium the 30th of his career. It moves him back into third in the drivers' standings, 11 points clear of Charles Leclerc with just one race to go.