Formula 1 announces venues for six F1 Sprint events across 2023 season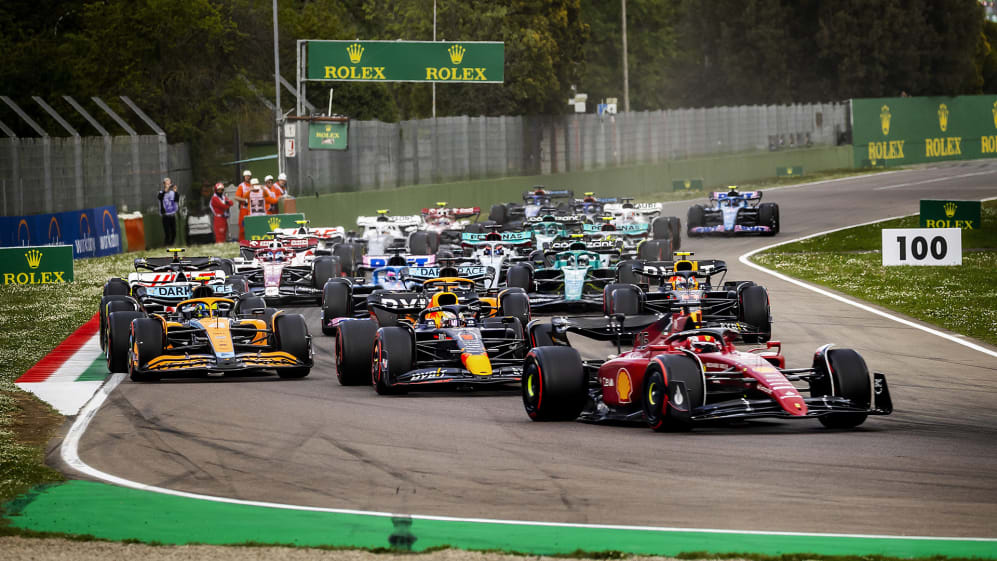 Formula 1 has revealed the venues that will play host to the six F1 Sprint weekends during the 2023 campaign, with the number of events doubling from the three staged in 2021 and 2022.
F1 Sprint sees the standard one-hour qualifying session shifted to Friday, setting the grid for a 100-kilometre dash on Saturday, which in turn sorts the starting order for Sunday's main event.
Next year, the Sprints will be held in Azerbaijan (Baku City Circuit), Austria (Red Bull Ring), Belgium (Spa-Francorchamps), Qatar (Lusail Circuit), the United States (Circuit of The Americas) and Sao Paulo (Interlagos).
READ MORE: Formula 1 calendar to feature six Sprint events from 2023 onwards
Interlagos continues as a Sprint venue after playing host in 2021 and 2022, while the Red Bull Ring also featured the revised format last season. Silverstone, Monza and Imola are the other venues to have hosted Sprints in the past.
F1 Sprint venues and dates for 2023
| Grand Prix | Circuit | Date |
| --- | --- | --- |
| Azerbaijan | Baku City Circuit | April 28-30 |
| Austria | Red Bull Ring | June 30 - July 2 |
| Belgium | Spa-Francorchamps | July 28-30 |
| Qatar | Lusail Circuit | October 06-08 |
| United States | Circuit of The Americas | October 20-22 |
| Sao Paulo | Interlagos | November 3-5 |
The 2023 selection came following research into the most suitable tracks for the format, including overtaking opportunities, close racing and high-speed sections – and is designed to ensure competitive on-track action across all three days of the selected Grand Prix weekends.
F1's financial regulations have also been tweaked, as the sport's governing body the FIA announced the teams' cost cap allowance for each Sprint will double from next year onwards, from $150,000 to $300,000 – though there will no longer be any further allowance for accident damage sustained in the Sprint events.
Formula 1 President and CEO Stefano Domenicali welcomed the increase from three to six events for next year.
"We have seen a hugely positive reaction to the F1 Sprint events during the first two years of its running, and we can't wait to bring even more action to fans with six events next year, including our first US F1 Sprint in Austin," he said.
READ MORE: Formula 1 committed to 'delivering positive lasting change' on sustainability and diversity and inclusion, says Domenicali
"The introduction of the F1 Sprint has created a race weekend that includes three days of competitive racing action and brings more entertainment to fans of the sport as well as additional value for key stakeholders including teams, broadcasters, partners, and host venues."
Mohammed Ben Sulayem, President of the FIA added: "Following strong collaboration between the FIA and FOM, and the approval of the World Motor Sport Council, we are pleased to reveal the six events for Sprints for the 2023 season. We look forward to this exciting addition to the calendar."