Feature
BUXTON: Raikkonen's departure deprives us of a true original – we may never see his like again in F1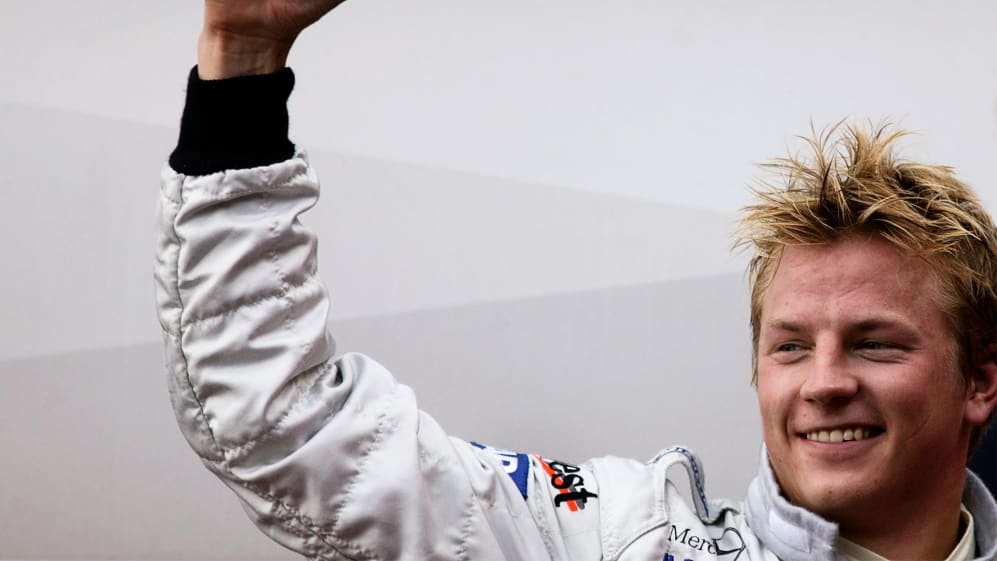 While Kimi Raikkonen's Formula 1 retirement will come as no surprise to many, his departure from the championship has nevertheless caused an outpouring of well wishes and adulation from a fanbase who have always adored him.
He was and remains a no-nonsense racing driver and human being, a throwback to racers of the 1970s like James Hunt who called things as he saw them, suffered no fools, and then buckled up his seat belt and mesmerised on track. His like had not been seen in the sport for many years, and may not be again.
READ MORE: Kimi Raikkonen to retire from Formula 1 at the end of 2021
I was 20-years-old when Kimi made his debut and a fan from the moment I first saw him being interviewed, his monosyllabic responses and nonplussed expression at odds with the corporate, often robotic demeanour of those he was supposed to be respecting and joining. That he didn't immediately try to fit into a mould that wasn't made for him marked him out as something different. And won him adoration from the outset.
That he should be making his debut on a provisional license, such was his comparative inexperience in open wheel racing, reflected the special and prodigious talent those who ran the show believed he had. And when he got in and raced, it became immediately obvious why he'd been called on so early.
He finished sixth on debut. The story immediately came out he'd been asleep just 30 minutes before the start of the race. And the legend was born.
ORAL HISTORY: The inside story of Kimi Raikkonen's legendary first F1 test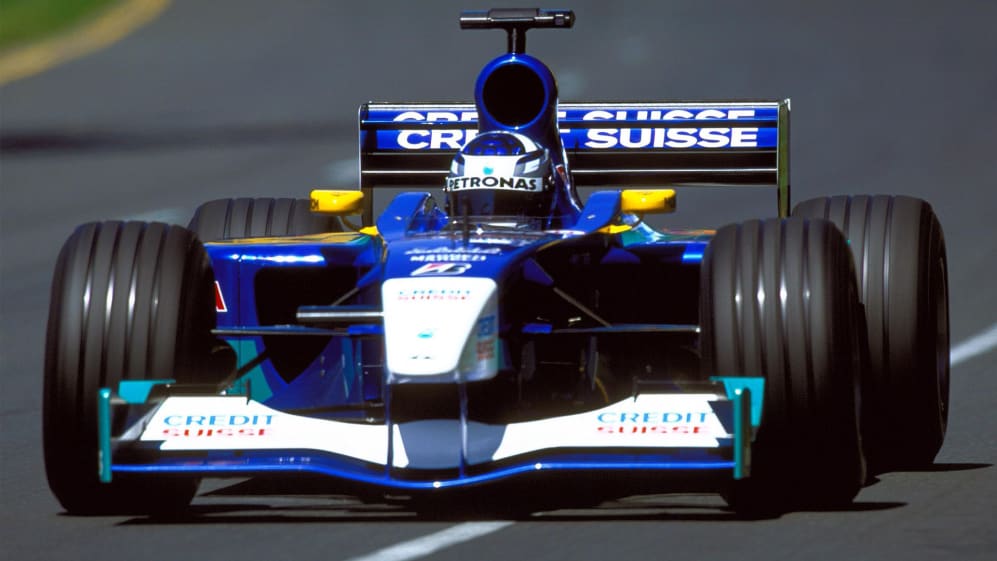 Here was someone blessed with a rare innate talent. Someone who didn't need to tow PR lines or make excuses. He was just a kid who loved racing and whose sole focus and interest was in going as fast as he could. Nothing else mattered. Nothing else ever has.
There were those who over the years would try to claim that Kimi never quite realised his full potential. That his aloofness in interviews was reflective of someone who wasn't quite making enough of an effort. Someone on whom talent was wasted, for had he just put the extra legwork in, he'd have been unstoppable.
READ MORE: 'There isn't any driver out there like Kimi' says Alfa boss Vasseur as Raikkonen announces his retirement
Yet that misconception lay at the heart of the enigma. It's not that he didn't care or wasn't bothered about the sport he was involved in. Quite the opposite. It's simply that he wastes not one second of his day worrying about the things he can't control. His focus has only ever been on what he can do and what he can influence. Why should he worry about anything over which he has no control? "It is what it is" has been his mantra from day dot.
Kimi Raikkonen has always been a diligent and thoughtful racer, who put the work in away from the public eye and drew all those who worked with him along for the ride. He worked, he tried, he pushed every lap he was afforded. There have been few drivers as brave in the modern era, as unflinchingly bold and committed. Nor as rapid. His 48 fastest laps in the sport are a testament to that.
And on his day he was unstoppable. He traversed the Schumacher, Alonso, Vettel and Hamilton eras, and on his day he could, and he did, beat them all. And for the most part, in machinery well below the standard of those who defined their epochs.
WATCH: That amazing Suzuka victory and Lap 1 heroics – 10 moments of brilliance from Kimi Raikkonen
Kimi Raikkonen wasn't built for the social media age, and yet he became the sport's unofficial poster boy and meme lord. The frequent radio outbursts for a drinks bottle or steering wheel, the ice cream, the admission he was "taking a s***" during Michael's first farewell grid presentation, the fact he knew what to do (not what he was doing..!).
He hated being reminded of them, perhaps unaware of the warmth with which these moments were held by the public, but no doubt in part too because he wasn't and never wanted to be seen as a clown or a figure of fun.
He's a Formula 1 world champion, and one of the finest drivers this sport has seen in the past two decades. When I think of Kimi, I don't think of the chuckle-along clips. I think of him passing Giancarlo Fisichella at Suzuka, defeating Michael Schumacher at Spa, his Monaco pole lap in 2005 or that perfect drive to win for Lotus in Abu Dhabi in 2012.
READ MORE: Kimi Raikkonen's F1 Hall of Fame page
He could be tough to interview. Of that there's no question. He has a genuine dislike of the media pen, standing around like an animal in a cage being asked the same damn questions ad infinitum. "How's your motivation?" was the one that always got the worst answer, usually a sigh and a quip about how he wouldn't still be here if he didn't want to be.
And that is Kimi at his heart. He stayed around for so long because he absolutely wanted to be here. There was nothing else on earth that made him as happy as driving a Formula 1 car. If you wanted to know how Kimi was feeling or how his weekend was going, the answer never came from a microphone. It came on the track.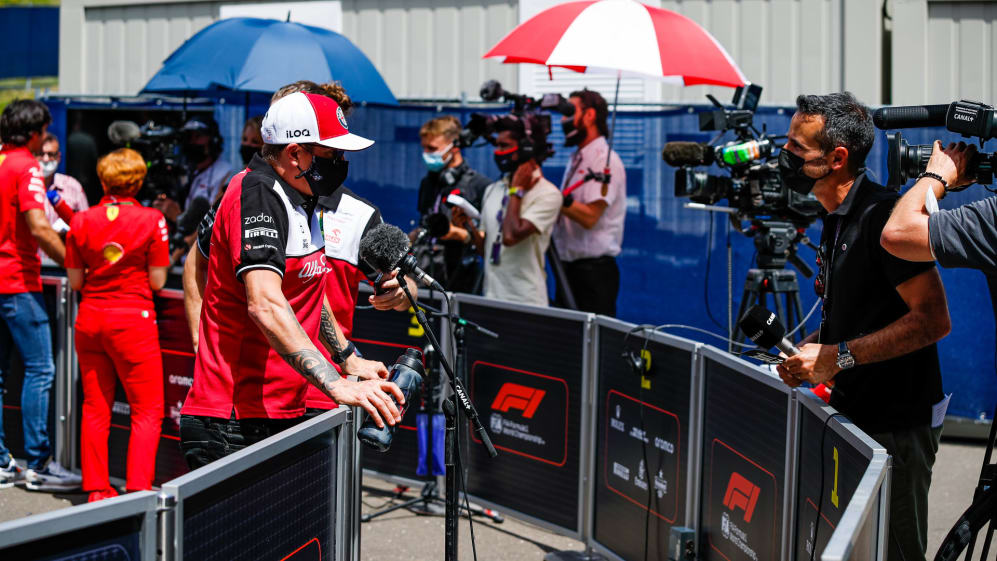 But as time went on, and especially over the last few years, the Iceman has softened. Marriage to Minttu and the birth of his wonderful children, nicknamed the "Ice Cubes", have given Kimi pause to consider life outside of this insular bubble. With the help of his wife, he's become more active on social media, giving us all an insight into the man, the husband and the father. And it's become very clear that his true passion now, and his heart, is not in a Formula 1 car, but with them.
READ MORE: From wild man to family man – Kimi Raikkonen on life as a racing dad
I've loved interviewing Kimi. He's always been the hardest work but the most rewarding when something good came out. I'll never forget laughing like drains when I spoke with him towards the end of his tenure with Ferrari in Brazil, where he simply went with the flow and showed the joy those who worked with him always spoke of so fondly. You can watch that interview below.
Kimi Raikkonen has never been anyone but himself. From the first second he walked into this paddock to the day he leaves, he has been true to who he was and never wavered for anyone. There are few people in this sport of whom you can say the same. Fewer still in life.
100% authentic. From start to finish. Thank you Kimi. For all of it.