'Car not how I left it' says Hamilton after 'messy' first day back with Mercedes after Covid absence
Lewis Hamilton was back in his Mercedes on Friday after missing the last Grand Prix following a positive Covid-19 test in Bahrain, and the seven-time champion said his first day back in the cockpit was a "messy" one as he and the team worked through a series of issues to get his W11 back to his liking.
Hamilton was forced to sit out last week's Sakhir Grand Prix, leaving Williams' George Russell to sub in for him at Mercedes. But having returned several negative Covid tests, Hamilton was back in the car for Friday practice in Abu Dhabi - though he admitted it wasn't smooth sailing on his return.
READ MORE: How Ferrari and Hamilton pushed Mercedes to create the masterful W11
After finishing fifth in FP1 and second in FP2, Hamilton said: "I was very, very happy and grateful this morning just to be back here and obviously to be able to finish this season strong. Super excited, it felt like the first day back at school…
"It's definitely been a bit of a messy day – there's a lot going on and the guys have been on the road for three weeks. We've had a couple of gremlins, but we punched through them like we always do and tomorrow, I know, will be better."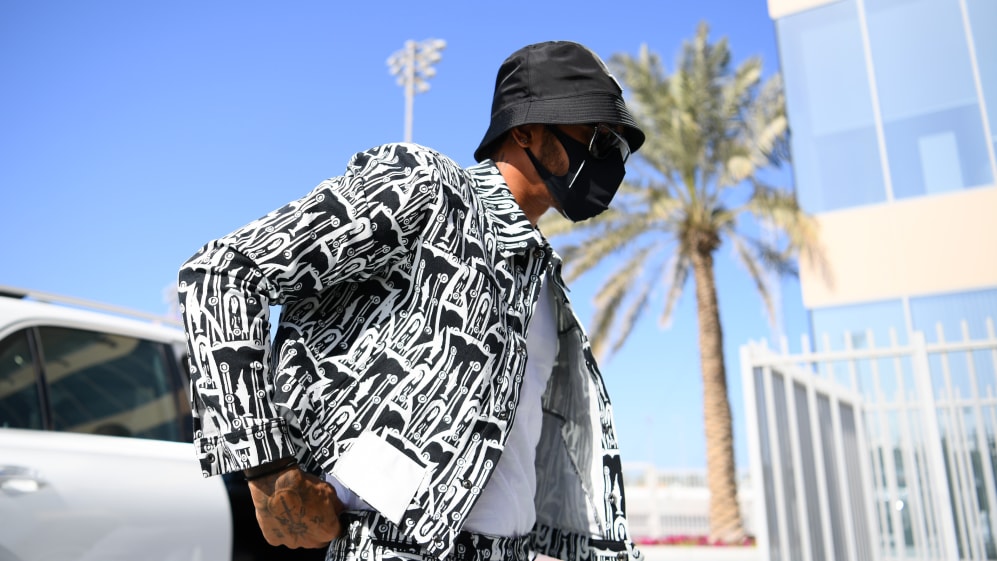 Clearly thrilled to return, then, but Hamilton was reluctant to talk about the Covid symptoms he experienced during his lay off, and said he had only watched "some" of the Sakhir GP.
"It's not something I really want to go deeply [into] about," he said. "It was an experience, for sure, and I'm just happy to be back in the car and… grateful to be back with the team."
MUST-SEE: Fernando Alonso drives his 2005 title-winning Renault R25 at Abu Dhabi
Friday wasn't the smoothest return for the Briton, as his car seized up with a braking issue early in FP1 and, in FP2, he complained that he couldn't find a gear at the end of the session, which left him stuck in the pit lane, before he eventually got going.
And the 2019 Abu Dhabi Grand Prix winner conceded that he was not particularly pleased with how he found the car after a week away.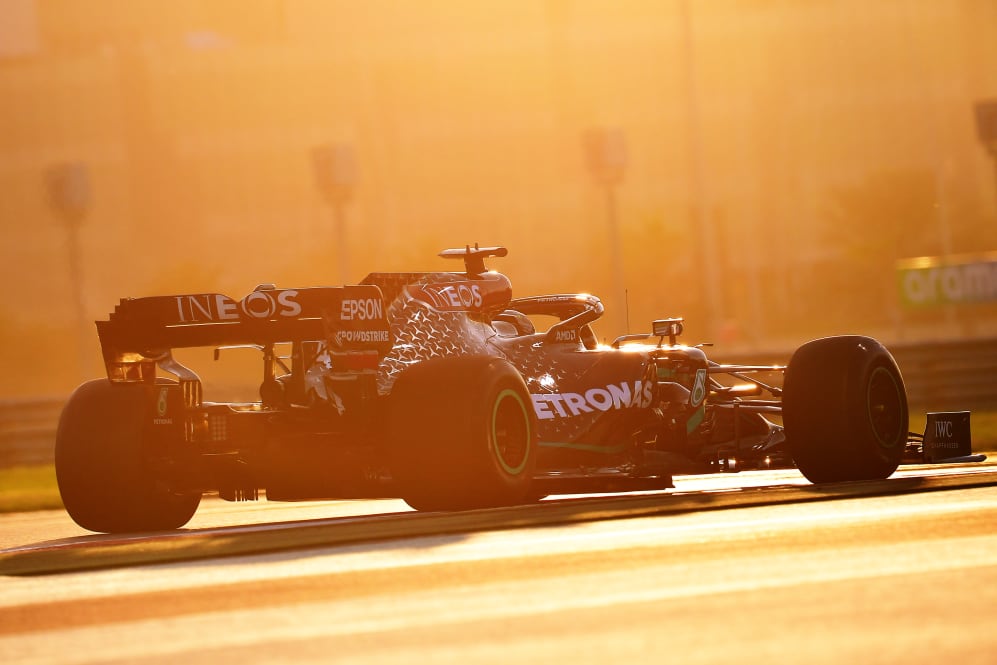 "It felt like I'd spent a lot of time away from the car – it was very odd," he said. "It was about refamiliarising myself with the car. The car was not quite the way it was when I left it, in the sense that the balance wasn't the same that I had got to previously, but I am working my way back to where I am comfortable with it."
"It definitely took a minute to get back and used to it for the first session and the second one, still getting my bearings, but not too bad. I think we got through most of the stuff we missed out in the 40-minute session in the start of the day."
WATCH: Fernando Alonso drives his 2005 title-winning Renault R25 at Abu Dhabi
The reigning champion may not have been thrilled about missing the last race, but did remark that Russell's performance as super-sub at Sakhir was "amazing". The full-time Williams driver nearly won the race, but pit stop and tyre trouble halted his advances.
He said: "I think George did an amazing job, I think everyone knows that. I think it was definitely odd - for me, in my 27 years of racing, I've never missed a race.
"One day I'll write a book about it, but, as I said, I'm just grateful to be back," Hamilton concluded.