Feature
CHARLES LECLERC: F1's most high-profile rookie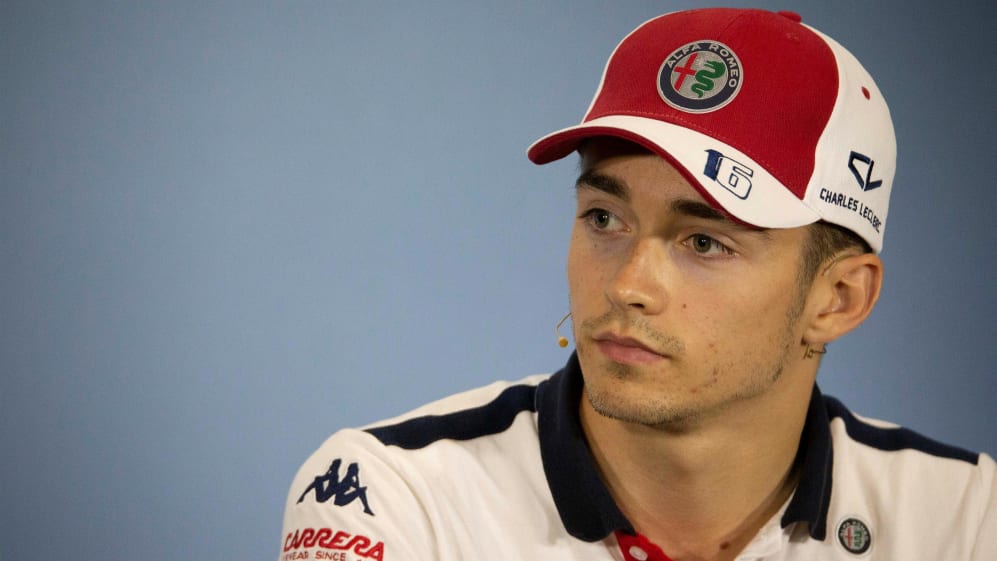 Hype. Rarely is it justified. But Charles Leclerc is proving to be an exception. Points in five of the last seven Grands Prix, in a Sauber that isn't a genuine top-10 contender, is outstanding. But Leclerc is not getting carried away, as he tells Lawrence Barretto…
Leclerc doesn't hang about. On entering GP3 with ART Grand Prix in 2016, the youngster won on debut before easing to the title. He stepped up to Formula 2 the year after and won that, too. A Sauber deal in F1 followed. It's no wonder Ferrari had signed him up to their Young Driver Academy.
He wasn't quite as explosive on entering F1. His first three races were characterised by spins and incidents. He was outperformed by his more experienced team mate Marcus Ericsson, both in qualifying and race pace. That was nothing to be ashamed of. But then Baku happened. First he made it into Q2 for the first time. Then he finished a remarkable sixth. He hasn't looked back since.
Leclerc outqualified Ericsson in each of the last seven race weekends - and made it into Q2 on every occasion. In fact, he's been in Q3 twice in the last three - you have go back 58 races to the 2015 Italian Grand Prix for Ericsson's last Q3 appearance. On race day, when both Saubers have seen the chequered flag, Leclerc leads the head-to-head five-two.
He's scored points in five of the last seven. That would have likely been six had his Sauber team not released him from the Silverstone pits without adequately fixing a tyre. Nonetheless, only 10 drivers have scored more points finishes in 2018. And considering how hard points are to come by these days, a 13-3 advantage over Ericsson is strong.
"It's crazy, how it's going up and up and up," Leclerc tells Formula1.com. "We're doing an incredible job, which is great, but it raises expectations. When you're doing still a good job but not incredible, people might see it like a bad day, so we have to be careful about that."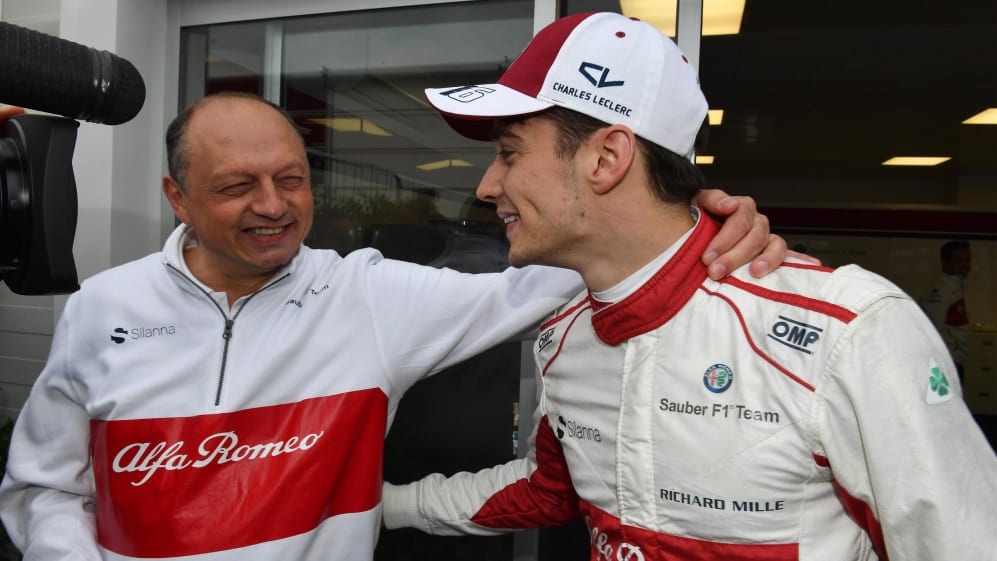 That kind of form, coupled with his tremendous success in the junior categories, has led to some pretty heavy expectation placed on his 20-year-old shoulders. But Leclerc seems immune to pressure. "It doesn't bother me," he says. "I'm just focusing on myself. The most important thing is that the team is happy and the team knows what to expect every weekend and they know how good of a job we are doing at the moment. So we need to keep focusing on that."
Leclerc knows all too well how things can change in F1. His opening three races were unspectacular. Up until F1, he had shown an adept ability to get up to speed quickly when faced with new machinery – but that wasn't the case early on and he struggled to get the car to his liking. But rather than deflect blame, he owned up – "I made quite a lot of mistakes in the first three races".
It was a refreshing approach – and one which he says was instilled in him by his late father Herve. "My father has given me the quality," he adds. "He has always been honest with me and has always taught me to be honest with myself, because that's the most important thing. I think you go forward a lot quicker when you're honest with yourself, when you accept when you've made an error. If you know you have made a mistake, you should work to try not reproduce it again. But if you know it, that's the most important thing."
That maturity has been a contributing factor in helping him hit back after a slow start. "The first two or three races were a big challenge for me," he says. "It came from one thing especially, which was what I was asking the engineers to give me, in terms of car balance. It was just wrong. I just asked for a very tricky car and I never realised it until we arrived in Baku and we tried a more stable car. Once I realised it, I understood my errors and I think we made a big step forward after that."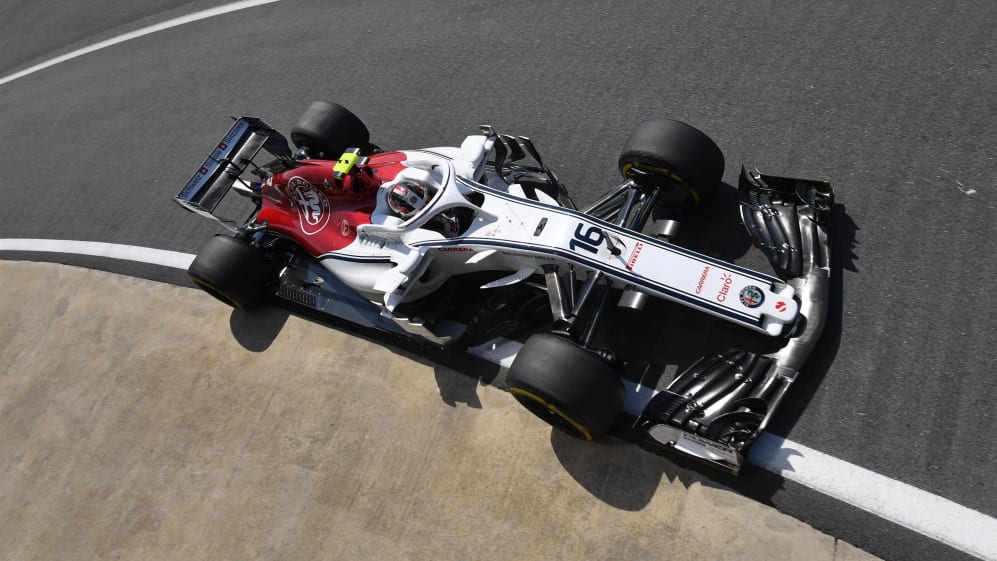 His team find him a pleasure to work with and he's settled incredibly quickly. Scoring points consistently, which in turn boosts morale after a run of disappointing results, has certainly helped, as has his work ethic. He's putting the hours in, whether that's at the track, in the factory or on the phone. "I call my engineers quite a lot," he says.
"I speak to them after the races, on Monday or Tuesday, to do a point on the last Grand Prix and to speak about the next race and find out if we have any upgrades. I ask them what I can do better, what I can improve and if my way to work with them is OK. We speak a bit about everything."
And that commitment and methodical approach extends to when he is in the car. "I think quite a lot when I'm driving," he says. "It's very important for me to think how the car is behaving, and how I would like it to behave and how to drive with the car behaving the wrong way. Actually, there is a lot going through my head when I'm driving."
Unsurprisingly, he's turning a lot of heads in the paddock. "The races he's had so far, he has used his opportunities, scored points with a car that doesn't belong in the points," says Sebastian Vettel. "So he is doing everything he can." Fellow four-time world champion Lewis Hamilton adds: "He really has the potential to do great things here and you can't say that about every kid who has come through in the past years." High praise, indeed, from two drivers immensely qualified to give it.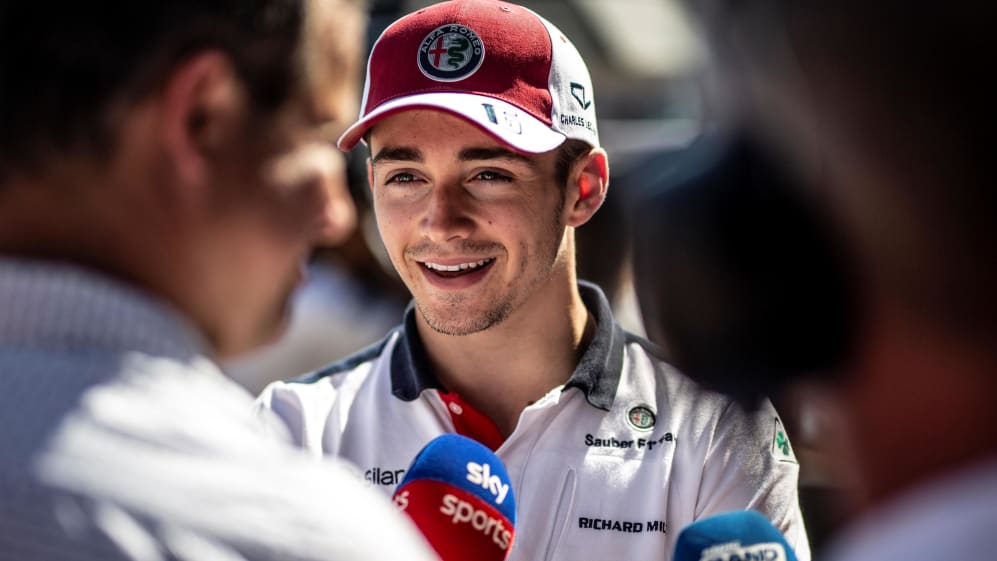 His team boss Frederic Vasseur has experience developing young drivers, having run teams in junior categories, and has worked with the likes of Hamilton, Vettel and Nico Rosberg. Impress him and you will likely go far. "He's ramping up," says Vasseur of Leclerc. "I'm very proud of the job he's done. It's not been easy for him. But I've been impressed by his calm attitude and his ability to manage the tough comments about him after the first few races."
Leclerc, though, remains humble amid the fanfare. "I'm rarely saying anything positive about me," he says. "I would never say it's something natural. I believe my manager did the right steps with me. Since 2012, I haven't done twice the same category in two years. Every time I have stepped up one category. That has helped me to really push to adapt myself very quickly to a new car.
"When I'm doing a good job, Seb is coming to me and saying 'well done'. I've seen Lewis has spoken about me in the media. Fernando [Alonso] comes sometimes personally. It's great to have these drivers speaking positively about me. It's a huge honour. I have a lot of respect for them. I'm watching them since I was younger."
As a member of the Ferrari junior programme, it's not surprising that after a strong opening half of the year, Leclerc has been linked with a move to the works team for 2019, in place of Kimi Raikkonen. He may well have eyes on that prize – but for now, he's sticking to what he knows best.
"I have the mentality that is focusing on what is happening at the moment," he says. "I don't want to change this and I don't think it will be good for me to change it. I don't think it's any good to distract myself with what could possibly happen next year. I think it's important I stay focused on the job I have to do now. Hopefully I keep doing a good job with the team. And then we'll see."
At this rate, it feels like a question of when, not if, Leclerc delivers on his extraordinary potential.