DAS explained: What we know so far about Mercedes' trick new steering system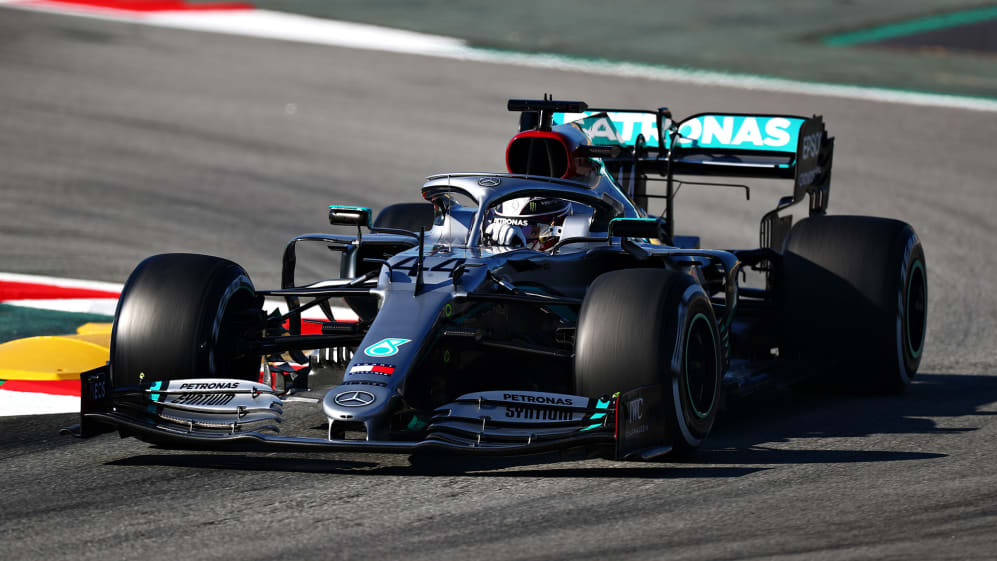 Mercedes turned heads on Day 2 of pre-season testing with an ingenious moving steering system dubbed 'DAS' by tech chief James Allison – but what does the system do, is it legal, and is it safe? Here's what we know so far.
What does DAS stand for?
After James Allison explained the system was called 'DAS' at F1's lunchtime press conference, there was an immediate flurry of speculation as to what the acronym stood for. But shortly afterwards the team revealed it was short for 'Dual Axis Steering' via their Twitter feed.
Oops! Error retrieving Twitter post
READ MORE: 7 of the cleverest deceptions in F1 testing history
What does DAS do?
As F1 technical expert Mark Hughes explains here, the device appears to change the alignment (toe) of the front wheels. It is controlled by the driver by pulling and pushing on the steering column.
Allison was coy about its use when grilled on Thursday afternoon. "It just introduces an extra dimension for the steering, for the driver, which we hope will be useful during the year," he said. "But precisely how we use it and why we use it, that's something we will keep to ourselves."
Okay, so what does it do?!
The team clearly being tight-lipped about the system, but our tech expert Mark Hughes says: "If the mechanism works as assumed, the [effect of deploying the device will mean the] tyres will be heated more evenly across their width as they run fully upright, but the benefits of toe-out can still be deployed into the corner. It will be of particular benefit on circuits with long straights."
Read the full explanation from Mark here.
We also asked ex-Renault F1 driver Jolyon Palmer to give us his take on the system - check out the video below to see his thoughts...
Is it legal?
Almost from the moment the mechanism was first spotted, there were question marks about whether such a system would be allowed by the F1 regulations.
But Mercedes say they're not concerned about legality issues. Allison said: "This isn't news to the FIA, it's something we've been talking to them [about] for some time. The rules are pretty clear about what's permitted on steering systems and we're pretty confident that it matches those requirements."
Is it safe?
Hamilton and Bottas only used it for the first time on Day 2 of testing, but when asked if using the system was distracting in any way, the defending champion said he had no concerns.
"We're trying to get on top of it, understand it, but safety-wise no problem today and the FIA are okay with the project," he said.
Is it normal for one team to find something so revolutionary?
Since the very first Formula 1 World Championship Grand Prix, teams have been trying to gain every tenth over their rivals they could, and that pursuit has led to some pretty incredible innovations over the years, so there are precedents for one particular outfit finding something that no one else has.
Obvious examples from F1's long history include Brabham's legendary 'fan car', the BT46, which won its one and only race before it was voluntarily withdrawn; Lotus's early forays into aerodynamics, and the Williams active suspension system from the early 1990s.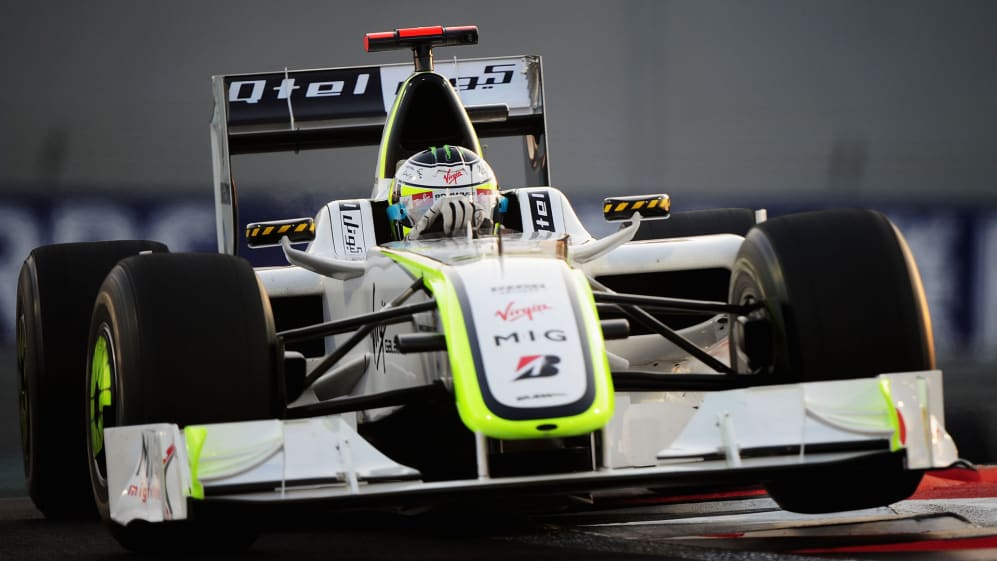 More recently, McLaren created the F-Duct on their 2010 MP4-25, using an air-scoop that would channel air from the cockpit to the rear of the car, and which the driver would manually open or close. Then there was the famous double-diffuser on Brawn's 2009 championship winner which Williams and Toyota also ran; McLaren's understeer-conquering 'brake-steer' pedal in 1997; Red Bull's blown-diffuser on the RB6… the list goes on. And then there are those innovations that have flown under the radar that nobody ever spotted…
Will others try to copy it?
Precedent dictates that teams always try and keep up with the Joneses. Double-diffusers became part and parcel of F1 once the other teams caught up with Brawn in 2009, for example.
Of course, when the innovation becomes widespread then the team's advantage fades – though there was talk in the paddock on Thursday that copying the DAS system may be extremely difficult for the other teams, at least in the short term, which is why Mercedes were not troubled by the fact it was spotted on Day 2 of testing.
Will it prove decisive?
Not by itself. It may give Mercedes a small advantage, but there are thousands of components on a Formula 1 car that the team will have been honing ahead of the season. And Allison says there are plenty of other parts on the car which are just as important.
"Perhaps one of the things that's not greatly appreciated is that each of the cars we bring to the track are festooned with innovation," he said. "It's just not as obvious with a discrete, standalone system like this when you can see it with your own eyes."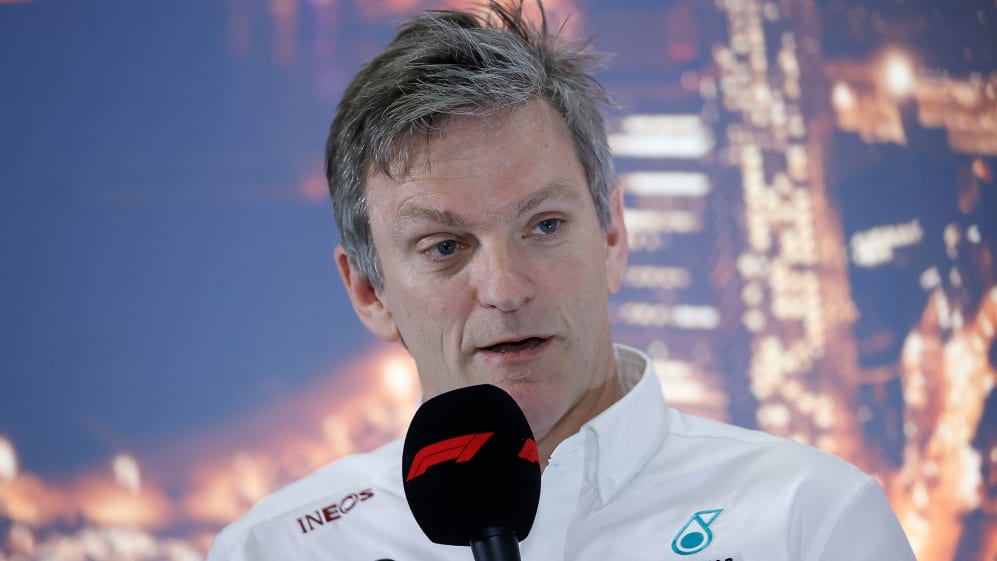 What do their rivals think?
Asked about the system, Ferrari's Sebastian Vettel appeared to question the multi-functional nature of the Mercedes steering wheel.
"We talked about it at lunch," he said. "It looks obviously interesting. I guess the fact that they're running with it means that it's legal, but I don't know, it's called a steering wheel, not a push-or-pull wheel...
"If it's true that it's doing something, which it looks like it does, then the steering wheel becomes more than just steering. I imagine it's not that familiar in the car, but then again, you can get used to a lot of things."
READ MORE - Pre-season testing Day 2: Raikkonen fastest before he brings out red flags