Feature F1 Unlocked
DESTINATION GUIDE: What fans can eat, see and do when they visit Mexico City for this weekend's Grand Prix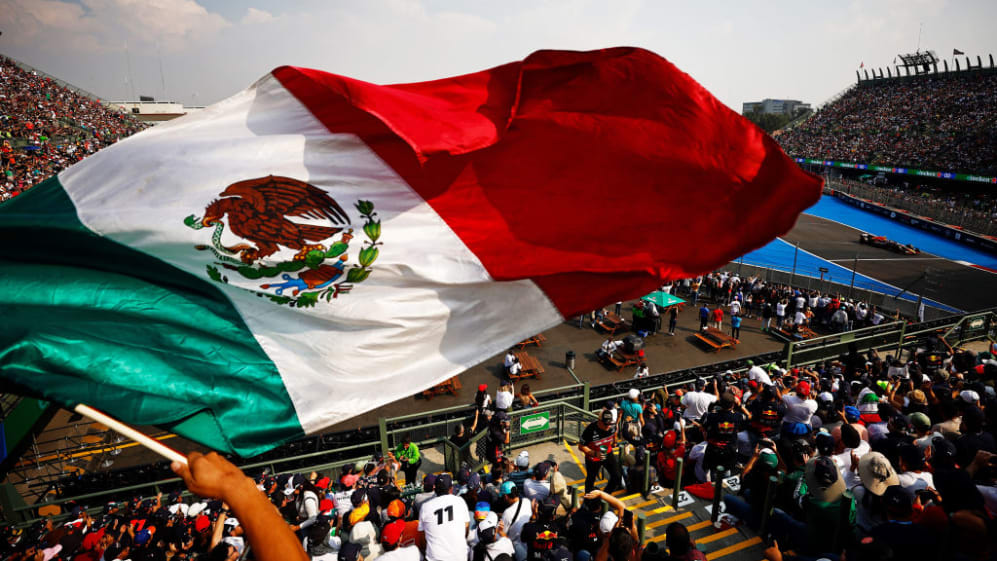 The vibrant and populous metropolis that is Mexico City first hosted a non-championship Grand Prix in 1962, before Jim Clark won at this high-altitude circuit the following year in its first bona fide Formula 1 event, and so began a love affair which married the sport with some of the most fervent fans in the world, all wrapped up in a lively fiesta atmosphere which continues to this day thanks in no small part to having one of their own in the shape of Sergio 'Checo' Perez on the grid.
The Autodromo Hermanos Rodriguez is located just to the east of the city, and is well served by a nearby fast and efficient Metro which means you can easily be transported back into the heart of the city, with all it has to offer, in the time it takes to eat a taco.
READ MORE > IT'S RACE WEEK: 5 storylines we're excited about ahead of the 2023 Mexico City Grand Prix
Where and what to eat
Mexico City has a rich culinary heritage which spans cheap and delicious street food sold from carts wheeled each day into position on busy thoroughfares, to incredible high-end cuisine served by passionate and inventive chefs who are redefining what Mexican food is.
The taco is king in Mexico and whether you prefer a tortilla made of traditional corn or Spanish-introduced wheat flour, and filled with rich and fatty carnitas or tasty grilled al pastor, it's a universal truth that the most delicious taco will be the one served hot at the side of a road for a few pesos.
Celebrated Mexican chef Enrique Olvera – who was born and raised in Mexico City – first opened his world-renowned restaurant Pujol in 2000 after graduating from the Culinary Institute of America.
What began as a menu of dishes typical of his classical training but using Mexican ingredients, soon evolved into a celebration of Mexican cuisine reimagined and Olvera became an ambassador for Mexican gastronomy.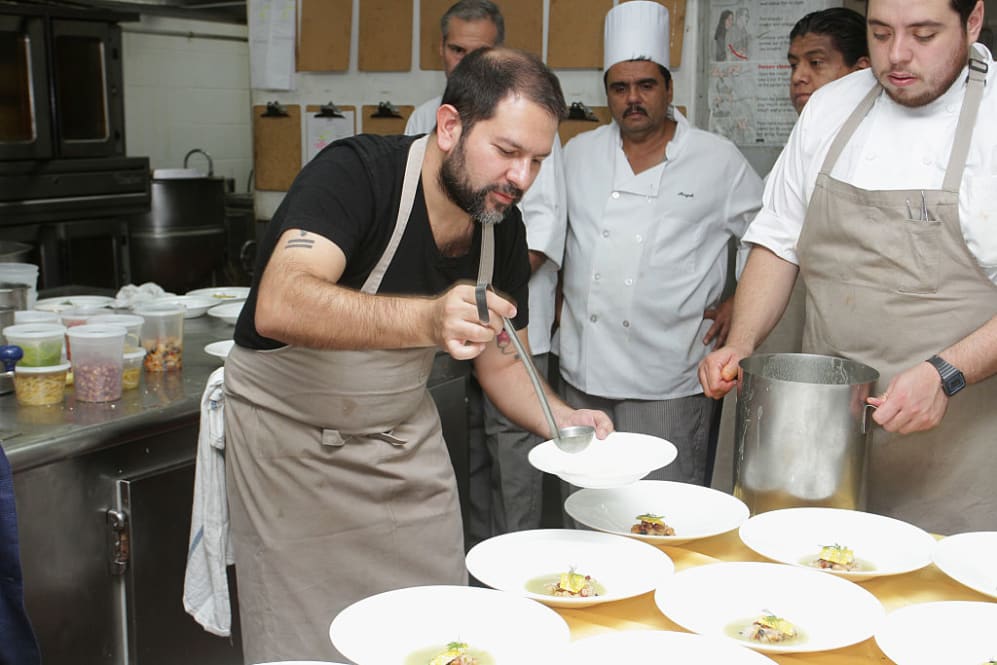 By using produce from small-scale farms from various regions in Mexico, Olvera is helping to preserve indigenous traditions and ingredients, as well as securing the futures of the farmers growing the produce.
The tasting menu at Pujol is continually evolving but always shines a light on incredible Mexican ingredients and reinterprets them in an elegant way, ensuring his establishment's continued presence on the World's 50 Best Restaurants list.
READ MORE > POWER RANKINGS: Where do the drivers rank after an entertaining 2023 United States Grand Prix?
The 'Mole Madre, Mole Neuvo' is a standout dish and combines a circle of 1,500 day old mole with an inner circle of freshly made mole. The ultimate metaphor for Olvera's food ethos.
If the magical open-air setting dripping with greenery and generously strung with festoon lights doesn't make you fall in love with Huset, then the delicious menu which changes every single day depending on what's good at the market and in season, served by warm and knowledgeable staff certainly will.
The brainchild of Venezuelan-born chef Maycoll Calderon who cut his culinary teeth at various establishments in the city before opening on his own, this unique restaurant in the lively Roma area of Mexico City is the perfect place to gather with friends and enjoy dishes cooked almost exclusively over fire using carefully sourced ingredients, combined with influences of the many countries Calderon lived in before settling in Mexico City.
The cornbread soaked in honey gathered from wild hives by traditional methods in Yucatan, served with whipped goats cheese and dusted with chilli powder is truly outstanding and the perfect combination of high-quality Mexican produce presented in a modern way.
THIS WEEK IN F1: Take our tricky quiz for a chance to win your name on the Abu Dhabi GP chequered flag
Overlooking the huge central expanse that is the Zocalo in the heart of Mexico City, is Restaurante Balcon del Zocalo, an elegant terrace restaurant serving a modern menu of Mexican classics in a relaxed setting, while you take in the goings on and street traders and performers in the main square below.
Located in the hip Roma area of the city, Con Vista al Mar is a lively neighbourhood joint specialising in fresh seafood tacos and aguachile (shrimps or scallops marinaded in lime juice and chiltepin peppers, usually garnished with slices of cucumber) all overseen by charismatic chef Irak Roaro who prides himself on serving 'authentic beach flavour from the grill'.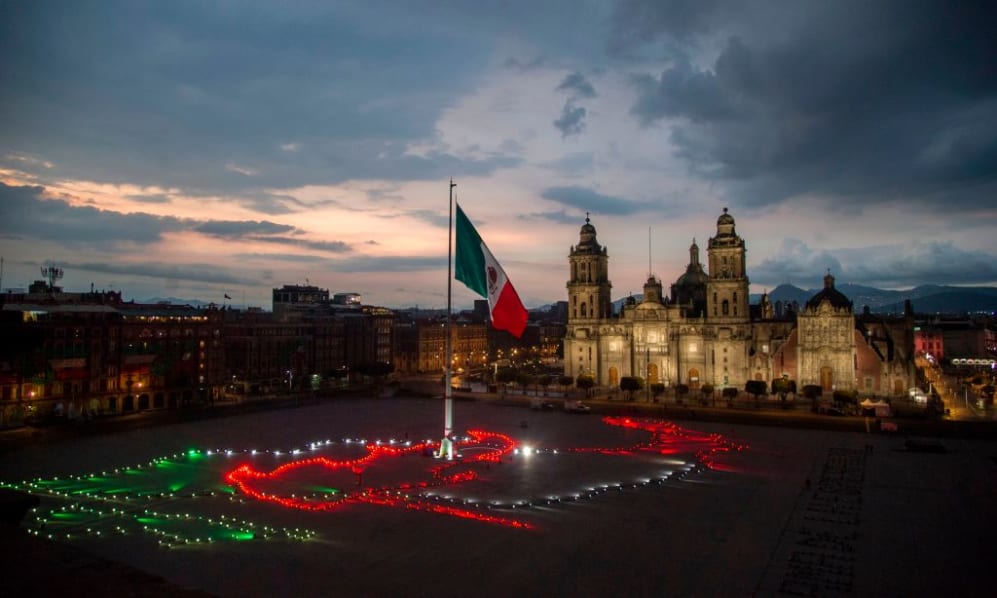 Karisma Cantina is a colourful and welcoming no-nonsense traditional Mexican restaurant situated in the Polanco area of the city. Serving delicious, simple Mexican dishes to be washed down with a Mexican beer or large margarita with friends.
Where to stay
As you might imagine in a place the size of Mexico City, there are many hotels to choose from. For big name chain hotels, head for the downtown area of the city close to the main square (Zocalo) or in the Reforma district. Alternatively, book a stay in one of the many small boutique hotels in the vibrant and cosmopolitan Roma district where you will be surrounded by funky bars and restaurants in amongst leafy streets.
READ MORE > HINCH'S HEROES: Who's top of Hinch's list after the Sprint weekend in Texas?
Where to watch the race
There really is only one place to watch the action at the Autodromo Hermanos Rodriguez, and that is in the Foro Sol.
Not only will you get to peer into the cockpits of the cars as they pass through the stadium, but the electrifying atmosphere during the podium ceremony has to be experienced to be believed.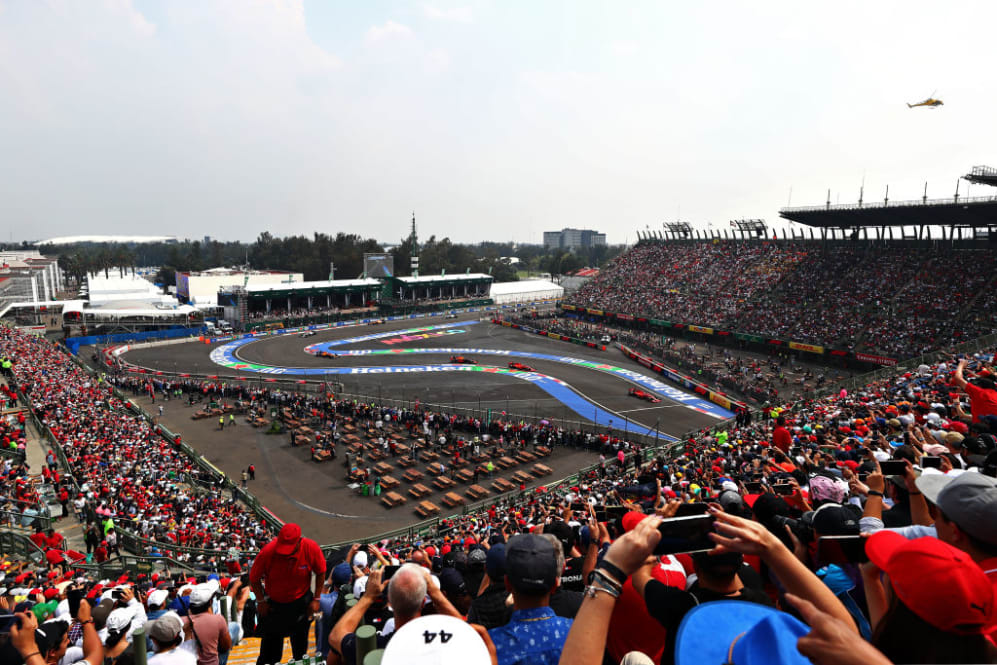 Non- F1 highlights
Despite being one of the most populated sprawling metropolises in the world, Mexico City has a surprisingly large number of parks and green spaces to explore.
Spanning an area of just over 1,700 acres Chapultepec is one of the largest parks in Mexico and the second largest in Latin America. For Mexico City residents, the park is a valued cultural and historic area full of ancient ruins dating back to Teotihuacan and Aztec times, as well as an essential green 'lung', home to a large number of Montezuma Cypress trees – many of which are hundreds of years old – and rare species of birds, reptiles and amphibians such as the Axolotl which is in danger of extinction.
READ MORE > PALMER: We need a re-think on the penalty for passing a driver off track – here's what I'd do…
The park is divided into 4 section with the first section being the oldest and most popular, attracting over 15 million visitors each year thanks to the National Museum of Anthropology and Chapultepec Castle which was built by the Spanish as a summerhouse for the Viceroy in 1785 on top of Chapultepec Hill, once a sacred place for the Aztecs and now the National Museum of History.
To fully grasp the rich history and culture of Mexico and Mexico City, make sure you pay a visit to the museum located on Reforma Avenue in the heart of Chapultepec Park. Arguably one of the most beautiful museums in the world, it houses thousands of significant archaeological and anthropological artefacts from the country's pre-Hispanic heritage, including the Stone of the Sun (Aztec Calendar Stone), and treasures recovered from the Mayan civilisation.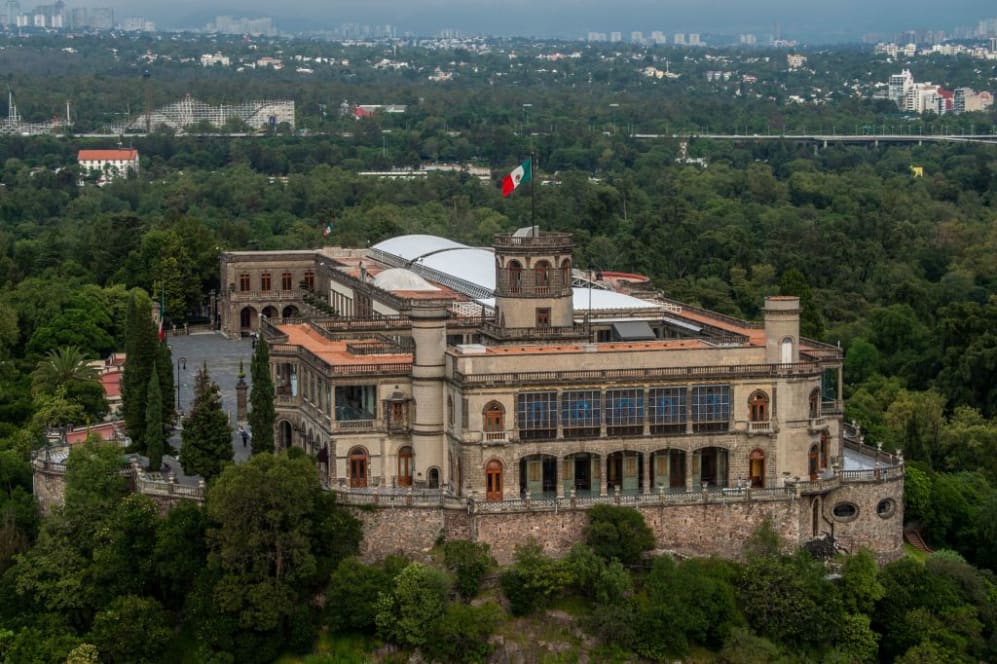 Based around a central courtyard, there are 11 galleries to explore in the award-winning building designed by architect Pedro Ramirez Vazquez, to fit sympathetically within its location in the natural environment of the surrounding park. Expect to lose yourself for a few hours in this immersive and beautiful space.
Located 30 miles north east of Mexico City lies Teotihuacan, an ancient Mesoamerican city believed to have been settled as early as 400BC. Designated a UNESCO World Heritage Site in 1987, this most powerful and influential city of the region was mysteriously destroyed by fire and artworks were smashed suggesting some sort of uprising, although historians remain puzzled as to its downfall, and it had been abandoned for centuries by the time the Aztecs discovered it in the 1400s.
F1 NATION: Verstappen seals a 50th win as Hamilton and Leclerc disqualified – it's our United States GP review
Naming it Teotihuacan meaning 'the place where the gods were created', the Aztecs revered the city as the origin of civilisation and it remains one of the most visited ancient sites in Mexico.
Spanning an area of 20km and with a precise grid layout, the city is dominated by the 40 metres wide, 3.2km long Avenue of the Dead and the 216 ft tall Pyramid of the Sun and the slightly smaller Pyramid of the Moon which flank the thoroughfare. Sadly, it is no longer possible to climb the uneven steps to the top of the pyramids, but you can still admire their impressive scale at ground level.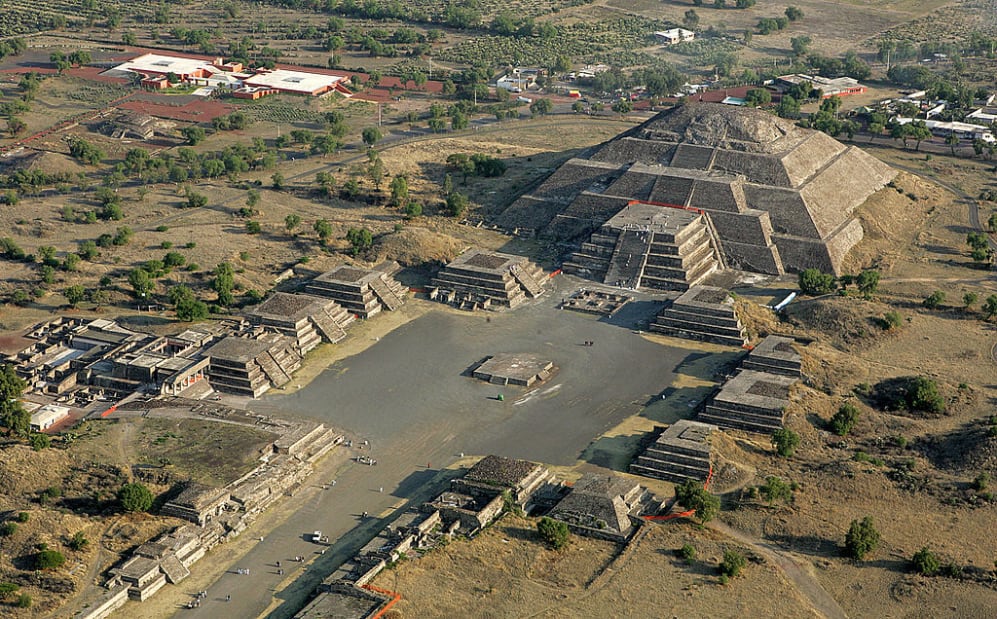 For an alternative view of the city, hop on one of the colourful trajineras (tourist boats) and take a tour on the Xochimilco canals.
Dubbed 'the Venice of Mexico' and punctuated by traditional floating gardens known as chinampas, this vibrant area is full of vendors on rowing boats selling fresh food and souvenirs, while traditional Mariachi bands entertain the passing tourists who can rent boats by the hour.
READ MORE: 6 Winners and 5 Losers from the USA – Who made an impression on American soil?
Choose from a tour along the main Grand Canal, or the more popular route which takes in La Isla de las Munecas (Island of the dolls) where the slightly spooky sight of countless decaying dolls hanging in the trees on a purportedly haunted chinampa where legend has it a young girl drowned, will send you hurriedly back in the direction of the upbeat Marichi music.
The birthplace and lifelong home of celebrated Mexican artist Frida Kahlo is now a popular museum dedicated to her work and life.
Nicknamed La Casa Azul (The Blue House) due to its cobalt blue exterior, the museum is full of Kahlo's paintings and personal objects along with those of her fellow artist husband, Diego Rivera, and the studio in which she created her unique style of art has been faithfully recreated complete with her brushes and her easel holding an unfinished painting of Stalin.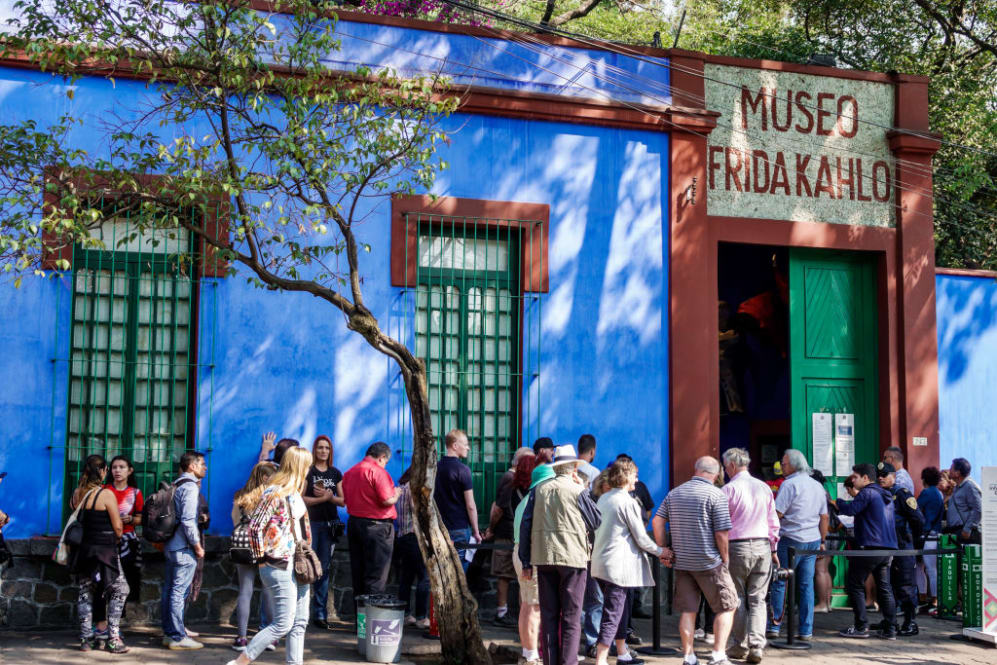 End your tour in the large courtyard garden with its reflection pool and shell clad walls and take a moment to admire the many sculptures by Mexican artist Mardonio Magana which fill the calm and peaceful space, before heading back out into the hustle and bustle of the city beyond.
With its heady mix of Lycra, athleticism and spangle, the cultural phenomenon that is Lucha Libre (Mexican wrestling) is a spectacle not to be missed. Eclipsed only by football in terms of spectator numbers, this hugely popular sport is characterised by colourful masks, flamboyant personalities and a whole lot of spandex and can be seen at the large Arena Mexico every Tuesday, Friday and Saturday.
READ MORE > TECH TUESDAY: The 'plank' has been in F1 since 1994 – so why did Mercedes and Ferrari get caught out in Austin?
If you want a race weekend with a joyful party atmosphere, then the Mexico GP should be at the very top of your wish list. With its high-octane vibe, old school cantinas, cool neighbourhoods, rich history and culture and incredible and diverse food, Mexico City is the perfect destination to combine racing with a truly unique adventure.
Fun fact
Each year, Mexicans come together with their families and friends to mark Dia de Muertos (Day of the Dead) and remember deceased loved ones. Far from being a sombre affair, the holiday at the beginning of November features gift giving of sugar skulls and feasting on favourite foods next to altars decorated in vibrant orange marigold flowers.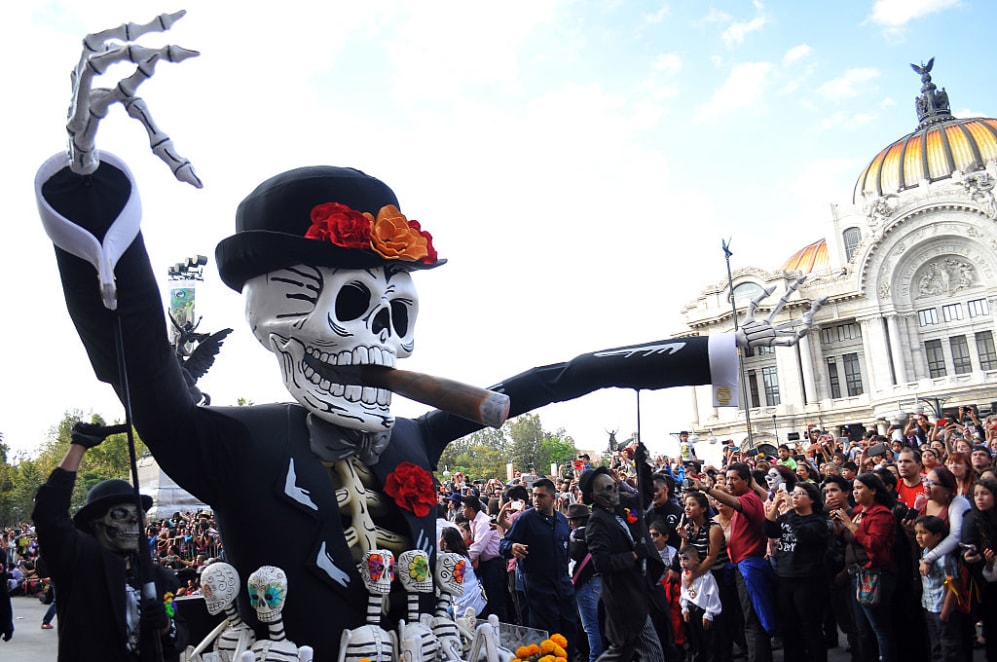 In Mexico City the festivities are marked with a large colourful parade featuring carnival floats, dancers, visual artists and giant sculptures, which wind their way through downtown Mexico City to the Zocalo and thousands of people line the streets.
A seemingly long-standing Day of the Dead tradition, the parade in fact only began in the city in 2016 and was inspired by the 2015 James Bond film Spectre which featured Daniel Craig as Bond trying to thwart a terrorist plot and chasing the bad guys through a completely made up parade full of skeleton laden floats, and people dressed in elaborate costumes at the very beginning of the film.
READ MORE: Spectacular star-studded opening ceremony to kick-off Las Vegas Grand Prix weekend
The Mexican government saw this as a brilliant way to attract more tourism to the city, and thus adopted the parade as part of the annual festivities.
Mexico City destination guide
Population: Approx 22.2 million
Language: Spanish
Currency: Mexican peso
F1 race held since: 1962
To read on, sign up to F1 Unlocked for free
You'll unlock this article and get access to:
Live leaderboard data
Epic experiences and rewards
Money-can't-buy competitions