Feature F1 Unlocked
DESTINATION GUIDE: What fans can eat, see and do when they visit Sao Paulo for this weekend's Grand Prix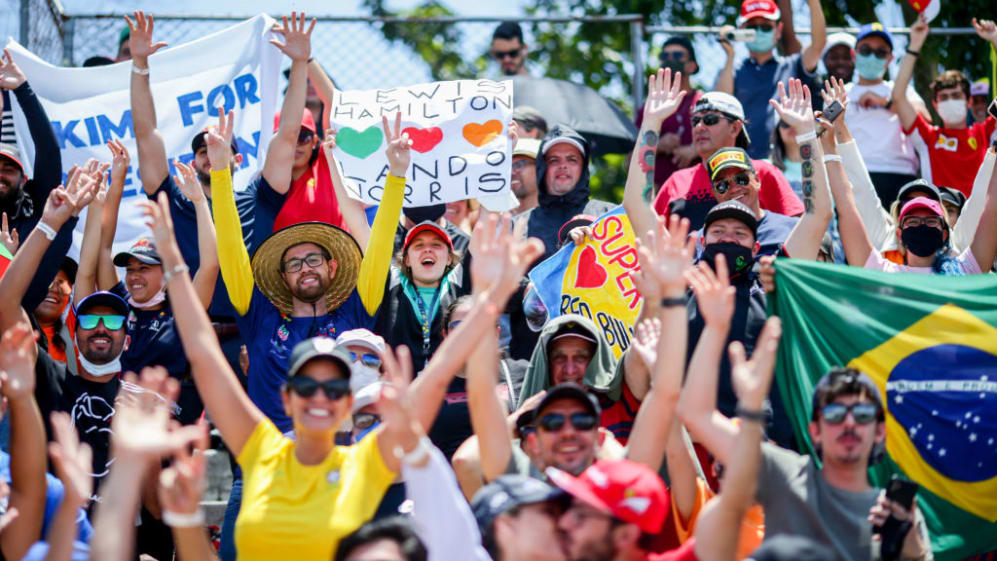 Despite its official name of the Autodromo Jose Carlos Pace, the 4.039km circuit located between two large reservoirs on the outskirts of the Brazilian city of Sao Paulo has always been known simply as Interlagos, and is one of the most iconic F1 tracks on the calendar.
Bearing witness to some of the sports most thrilling, controversial and often title-deciding moments, and with Brazil producing three charismatic world champions – including the much revered Ayrton Senna – coupled with Sao Paulo's vibrant carnival atmosphere, and it's no wonder this Grand Prix is one of the most anticipated races of the season.
READ MORE > IT'S RACE WEEK: 5 storylines we're excited about ahead of the 2023 Sao Paulo Grand Prix
Sao Paulo is the most populous city in Brazil and the fourth largest in the world, which all sounds a bit overwhelming but dig a little deeper and you'll discover smaller neighbourhoods each with their own distinctive character, alongside incredible culture which marries European influence with indigenous heritage, surprisingly beautiful green spaces full of nature and a hugely diverse food culture, making this a great destination to explore.
Where and what to eat
The tradition of the mouthwatering barbecue style 'churrasco' has its roots deeply embedded in the indigenous cultures of Brazil where marinades and spices were rubbed onto meat before it was skewered and rotated over an open fire.
When the Portuguese settlers arrived with their cattle and other livestock which thrived on the great Brazilian plains, gaucho culture was born and thus the rise of churrascarias serving choice cuts of meat and selected offal 'rodizio' style – on long skewers which the waiter presents to you before slicing off a piece for you to take with the tongs provided alongside your cutlery.
The most well-known of the churrascarias is Fogo De Chao which has several outposts across the city, where attentive waiters bustle between long tables perfect for groups, brandishing picanha steak (the best cut) and incredibly strong caipirinhas (the national cocktail of Brazil made from cachaca – a spirit distilled from sugar cane – lime juice and sugar).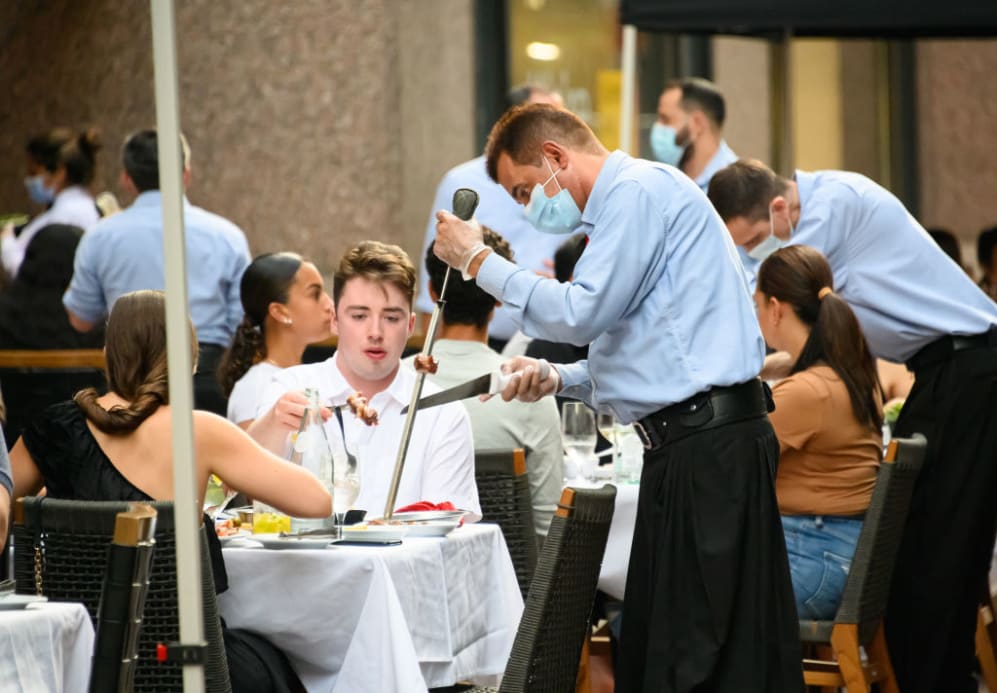 To offset the copious amounts of meat, churrascarias typically have a help yourself buffet with fresh salads and vegetables, and if you've had your fill you can simply turn over the red/green card at your place setting to red to indicate you don't want any more offerings. Be warned though, the waiters largely ignore it!
If lots of barbecued meat on skewers isn't your thing, make sure you pay a visit to Camelia Ododo in the lively Vila Madalena area of the city.
READ MORE > ICYMI: Moustaches, tacos and all things Day of the Dead – it's the best social media from Mexico
Focusing on a lighter style of cooking using high quality, organic ingredients from small producers and farms, celebrated TV chef Bela Gil has created a menu of tasty vegetarian and vegan dishes which nourish both body and soul.
Try the delicious vegetarian take on one of Brazil's national dishes feijoada, a stew traditionally made with pork but reimagined here by using smoked tofu, Japanese pumpkin and okra.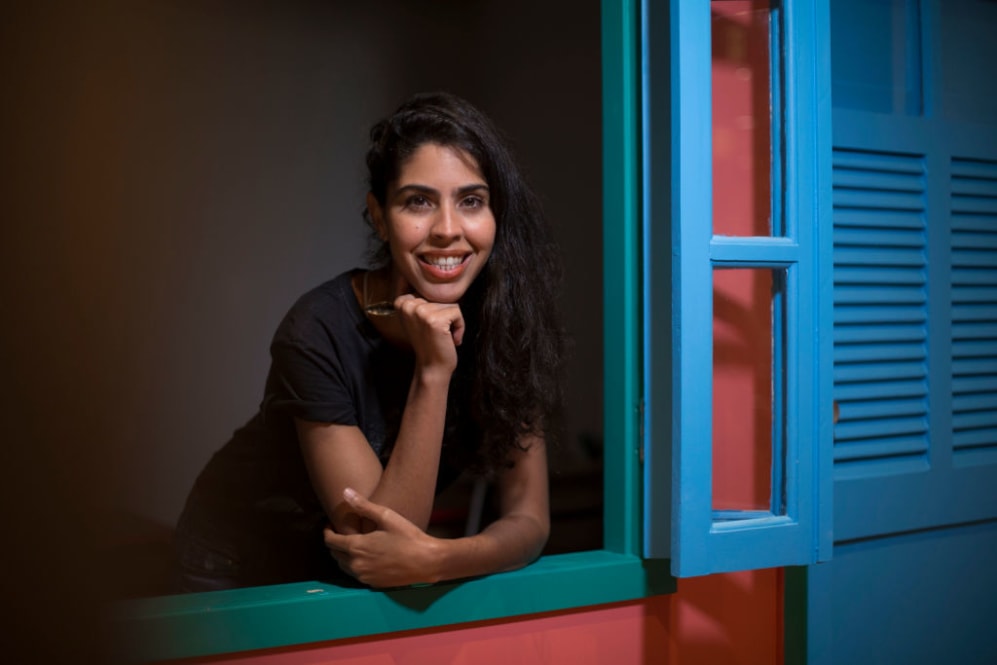 If there's one food to get you hooked on Brazilian cuisine, it's surely pao de queijo. These tasty small balls of cheese bread are a popular breakfast food but are also eaten throughout the day as a snack.
With a chewy, cheesy exterior and soft, fluffy interior thanks to the tapioca flour from which they're made, it's hard to stop at just eating one but thankfully you can find them at just about every street corner café or bar meaning you can satisfy your craving quickly and easily.
READ MORE > POWER RANKINGS: Two drivers share top spot as the scores come in from the Mexico City Grand Prix
First popularised by surfers in coastal regions as the perfect pre and post-wave riding snack, the small but nutritionally punchy purple acai berry native to South America, can now be found all over Brazil and indeed in Sao Paulo – try one of the many outposts of Oakberry dotted around the city.
The berries are frozen and pureed to create smoothie bowls and the so-called superfood can be enjoyed unadorned due to its unusually balanced sweetness, but is usually topped with an array of extras – the most typical being crunchy granola, banana slices, peanut butter and other nuts, fruits and seeds. Bursting with energy giving vitamins and nutrients, an acai bowl is just the ticket for that post afternoon slump, surfboard not necessary.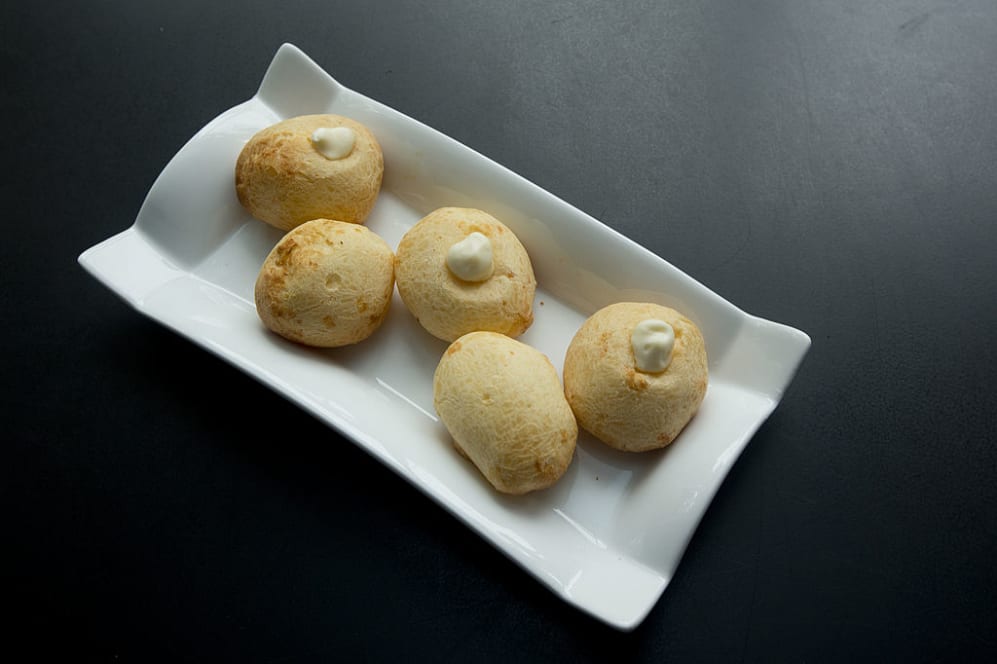 Occupying the 41st floor of Edificio Italia (one of Sao Paulo's tallest and iconic buildings) is Terraco Italia, a long established and renowned eatery with stunning panoramic views over the sprawling city.
Serving a small, curated menu of traditional Italian dishes accompanied by over 200 different wines, the restaurant is beloved by Paulistas and its fair share of celebrities who have been enjoying the spectacular Sao Paulo vistas and delicious food since 1967.
THIS WEEK IN F1: 10 quiz questions on all the F1 news after the Mexico City Grand Prix
It's a little known fact that the single largest Japanese diaspora outside of Japan is in Sao Paulo. It is estimated that approximately 1.6 million Japanese-Brazilians reside in the city, chiefly in the central area of Liberdade.
The first Japanese immigrants arrived in Sao Paulo in 1908 to take up work on the many coffee plantations following the abolition of the feudal system in Japan which saw thousands of agricultural workers plunged into poverty and driven to seek a new life overseas.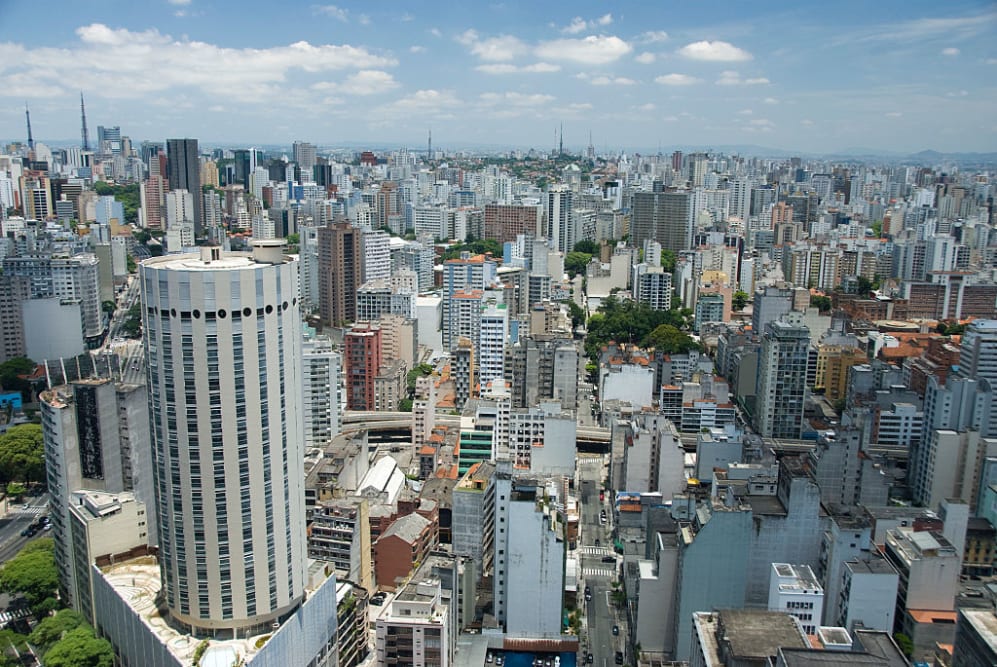 The district of Liberdade was relatively cheap to settle in and the cherry tree lined streets were soon populated with Japanese restaurants and businesses. Today there is every sort of Japanese food on offer in this popular area, but for those wishing for a bowl of something soothing after a day of taking in the sights of this vibrant neighbourhood, then Ikkousha is THE place to head for deliciously restoring ramen.
Brazil is the largest producer and exporter of coffee in the world, and Sao Paulo holds the accolade of housing the world's largest urban coffee plantation in the middle of the city, covering an area of 2.5 acres nestled among the skyscrapers of Brazil's most populous city.
BEYOND THE GRID: Enrique Bernoldi – the unsung Brazilian driver from one of F1's greatest rookie classes
Not surprisingly Paulistas take their coffee very seriously and coffee shops and cafes abound on every street corner serving every iteration of black gold. With its stylishly minimalistic interior, Takko Café in the Vila Buarque area of the city is a popular spot for delicious coffee and pastries, with a chilled out vibe and hip Paulista crowd.
Where to stay
In a city as big as Sao Paulo, choosing accommodation can be overwhelming. Head for the Morumbi area of the city which is located just a few miles from the circuit, and you will find a number of big-name hotels.
Alternatively the financial district of Berrini is well served by hotels and has a lively area of restaurants and shopping centres to explore after a day of watching the action on track.
Where to watch the race
Due to the bowl-like nature of the track, a spot in Grandstand A on the banked entry to the start/finish straight will allow you to see the cars winding their way through the infield section, before then passing underneath you, giving a double whammy of views.
Alternatively, the best spot to watch overtakes on the track is on top of the first corner and Senna S, meaning Grandstand M is the place to grab a seat.
READ MORE: Perez labels Mexico result 'devastating' as he vows to bounce back in Brazil
Non-F1 highlights
Take a stroll along Avenida Paulista which stretches 2.8km from the north west to the south east of the city.
One of the most important roads in Sao Paulo and scene of many celebratory parades and political demonstrations over the years, it's now home to some of the finest cultural institutions in Sao Paulo including the striking architectural masterpiece that is the Museum of Art of Sao Paulo (MASP) which houses a fine collection of sketches, paintings and sculptures by artists such as Renoir and Picasso alongside Modernist Brazilian artists.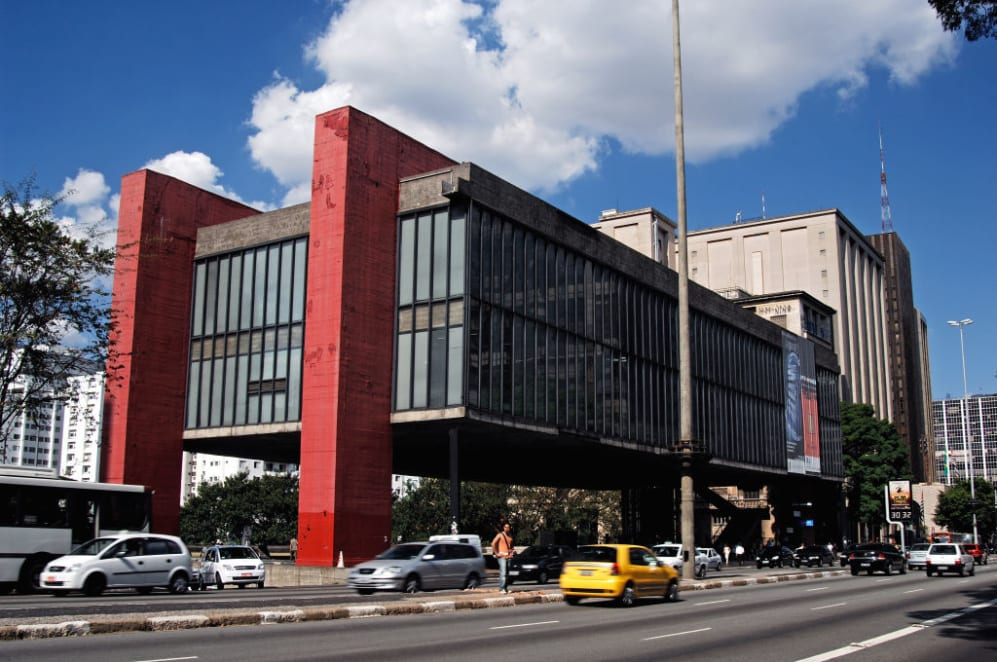 The avenue is closed to traffic on Sundays to encourage cyclists, runners and walkers to use the wide avenue at leisure, taking in live music performances, outdoor movie screenings and to enjoy the many cafes and restaurants along the way without worry.
In a city full of incredible graffiti and street art, there is nowhere more impressive than the area where three alleyways meet near Vila Madalena known as Beco do Batman (Batman Alley).
READ MORE > HINCH'S HEROES: Who does James Hinchcliffe reckon was mega in Mexico?
What began in the 1980s as a single painting of the eponymous comic book superhero soon became a magnet for local and international street artists and now every inch of wall in this small area is covered with colourful and stylised artworks.
An ever-evolving space, new pieces are created on top of old murals (but always with the previous artist's permission) meaning that there is always something new to see each time you visit.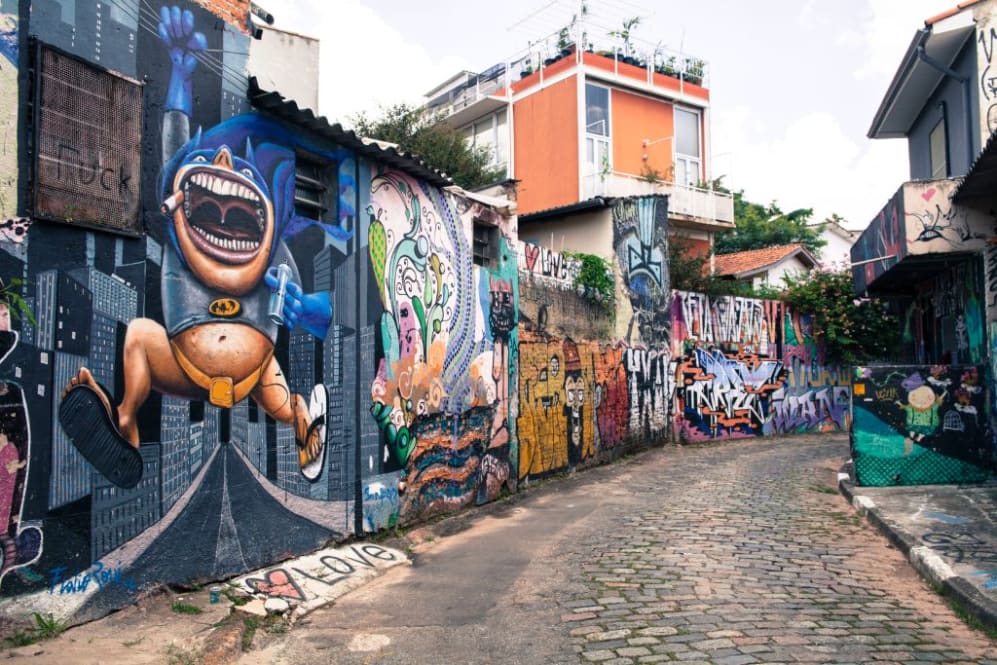 Take time out from the hubbub of the metropolis and visit the beautiful Parque Ibirapuera for some peaceful, green respite.
In the early twentieth century as Sao Paulo was rapidly expanding, the local government came up with the idea of creating an urban park in which Paulistas could enjoy recreational activities, however the plans were shelved for decades until the 1950s when a group of modernist designers came together to finally make the dream a reality.
READ MORE: 5 Winners and 5 Losers from the Mexico City Grand Prix – Who shone the brightest in Mexico?
Chief among them was world renowned Brazilian architect Oscar Niemeyer who was put in charge of the park's architectural elements resulting in a collection of modernist buildings including the Ibirapuera Auditorium, a unique concert venue in the heart of the park instantly identifiable by the large red metal marquee which juts out above the main entrance of this otherwise all white building.
Criss crossed by running trails and bike paths, with two lakes by which to enjoy some time out and some snacks from the many food vending kiosks throughout the park – not to mention housing some of Sao Paulo's most interesting museums such as the Oco do Ibirapuera – the park is popular with Paulistas and tourists alike with an estimated 10 million people visiting each year.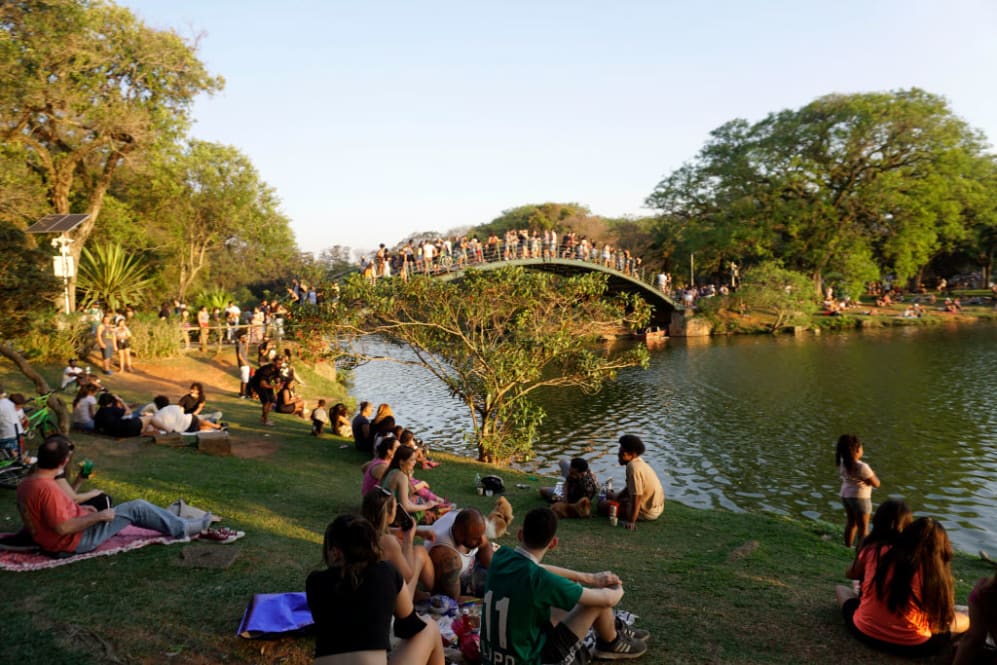 Marked by a small unassuming bronze plaque laid in the ground, the final resting place of Brazil's most charismatic and much loved Formula 1 champion Ayrton Senna, in Morumbi Cemetery, is surprisingly discreet for a man who lived a full and much documented life.
Tragically losing his life at Imola in May 1994, Senna's death prompted three days of national mourning in Brazil and his state funeral (televised live), saw an estimated three million people line the streets of Sao Paulo as the cortege passed by. The cemetery is located just a few miles from the Interlagos Circuit, making it a must visit for Formula 1 fans wishing to pay their respects.
READ MORE > THE STRATEGIST: What could Norris have achieved with a better grid slot in Mexico?
If there's one sport to rival Formula 1 in the hearts of Brazilians, it's football and the Museum of Football located at the beautiful Art Deco Pacaembu Stadium built in 1940, documents the rise of the beautiful game in Brazil from humble beginnings to World Cup glory with dozens of brilliant, interactive exhibitions, including the history of the iconic yellow national shirt, and the life of the revered king of football – Pele himself. Well worth a visit.
There's no doubt that Sao Paulo is vast, busy, noisy, and chaotic… but it is also vibrant, cultured, foodie and friendly. Paulistas are passionate with a real zest for life and enjoy nothing more than showing visitors their city and why they love it. It may not be your first choice of F1 destination, but trust me, you won't be disappointed if you make the trip – the cheese balls are REALLY good.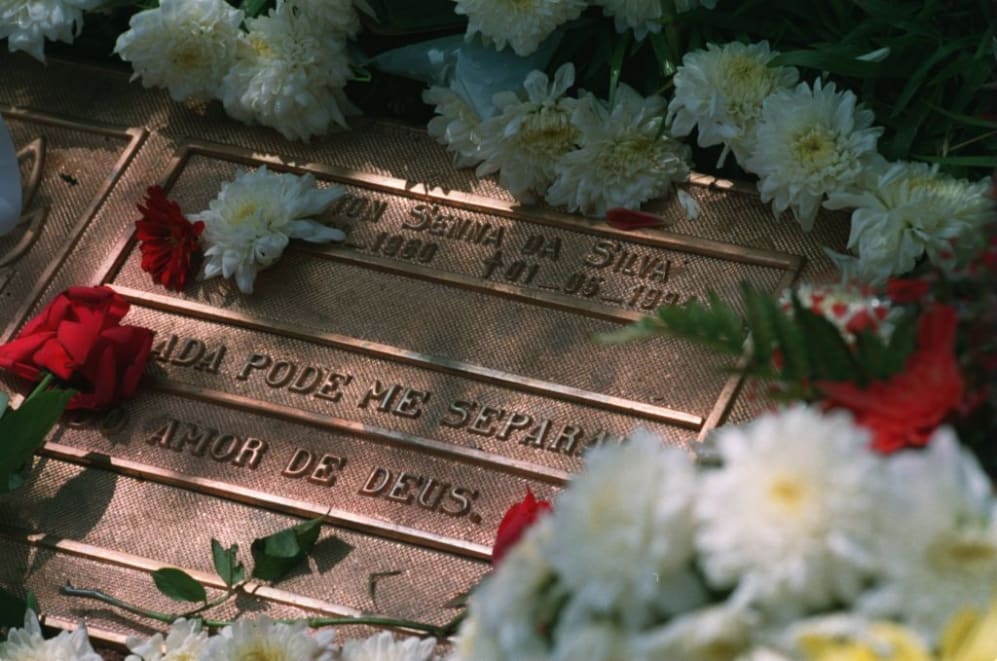 Fun fact
Finding a Brazilian who doesn't own at least one pair of Havaianas is like trying to track down a unicorn, so ubiquitous is the flip flop that hails from Sao Paulo.
Inspired by the Japanese 'zori' sandal which had soles made of rice straw and fabric strips that ran across the foot and between the toe, Scottish businessman Robert Fraser wanted to create something sturdier to withstand the Brazilian beach lifestyle, so he took some good quality rubber (cheap and accessible in Brazil) and moulded his own version, complete with a textured sole as a nod to Japanese inspiration, and the Havaiana was born.
READ MORE > TECH TUESDAY: The key part on the SF-23 that helped Ferrari beat Red Bull to pole in Mexico
Due to its affordability, the Havaiana soon became popular with the working classes and in fact during the inflation crisis of the 1990s the Brazilian government listed Havaianas as an essential item along with rice and beans.
Originally only available in a blue and white design, legend has it that one batch of flip flops came out green and proved so popular that the company then started to produce them in other colours, and their popularity soared across class divides.
Sao Paulo destination guide
Population: Approx 22.5 million
Language: Portuguese
Currency: Brazilian Real
F1 race first held: 1973
To read on, sign up to F1 Unlocked for free
You'll unlock this article and get access to:
Live leaderboard data
Epic experiences and rewards
Money-can't-buy competitions