Downbeat Verstappen predicts it will be 'quite difficult' to fight Mercedes despite P2 grid slot in Istanbul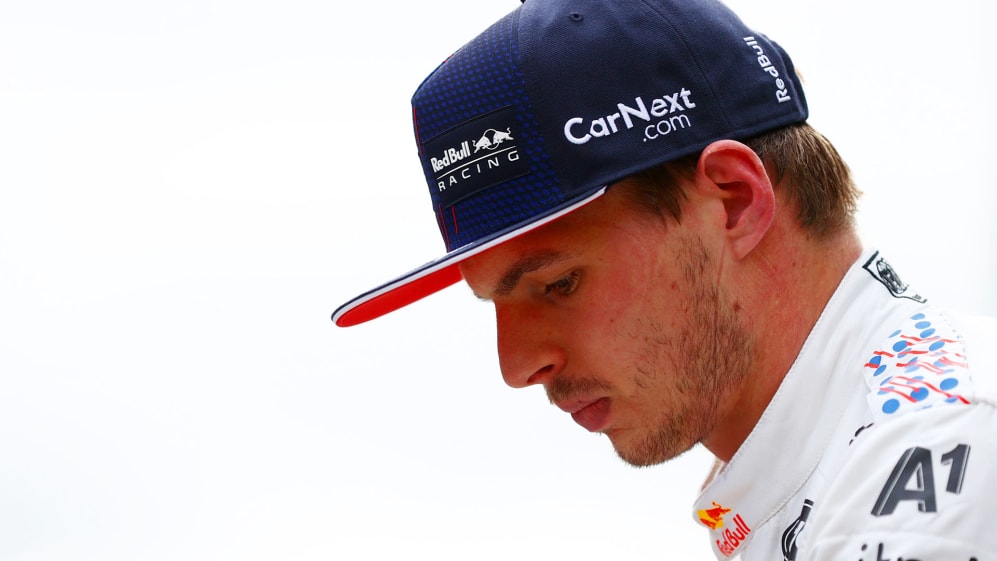 Red Bull's Max Verstappen was downcast after qualifying for the Turkish Grand Prix, despite finishing P3 – which will translate into a front row start for Sunday's race when Lewis Hamilton takes his 10-place grid drop for an engine change.
Having failed to match the pace of Mercedes across Friday, the situation hadn't changed dramatically on Saturday, with Verstappen claiming third place in Q3 but a full 0.328s adrift of the effort of Hamilton – who went quickest, but who's set to start P11 after taking on a fourth internal combustion engine this weekend.
READ MORE: Bottas claims pole for Turkish GP as fastest driver Hamilton takes grid penalty
That pace deficit, coupled with the fact that Verstappen's promotion to P2 on the grid will actually put him on the less grippy side of the grid compared to polesitter Valtteri Bottas, made for a downbeat Verstappen after qualifying.
"The main problem I have is I'm starting second," said Verstappen. "It's on the inside and there is very low grip in the dry and the wet compared to the outside, so I'll probably already lose out there, so that's not going to be ideal.
"And of course overall, we are also lacking pace compared to [Mercedes], so I expect it to be quite difficult to fight them tomorrow. Of course Lewis will have a bit of a harder job for tomorrow coming to the front, but I think it will still be quite difficult to keep them behind with the pace they've showed in qualifying but also in their long runs.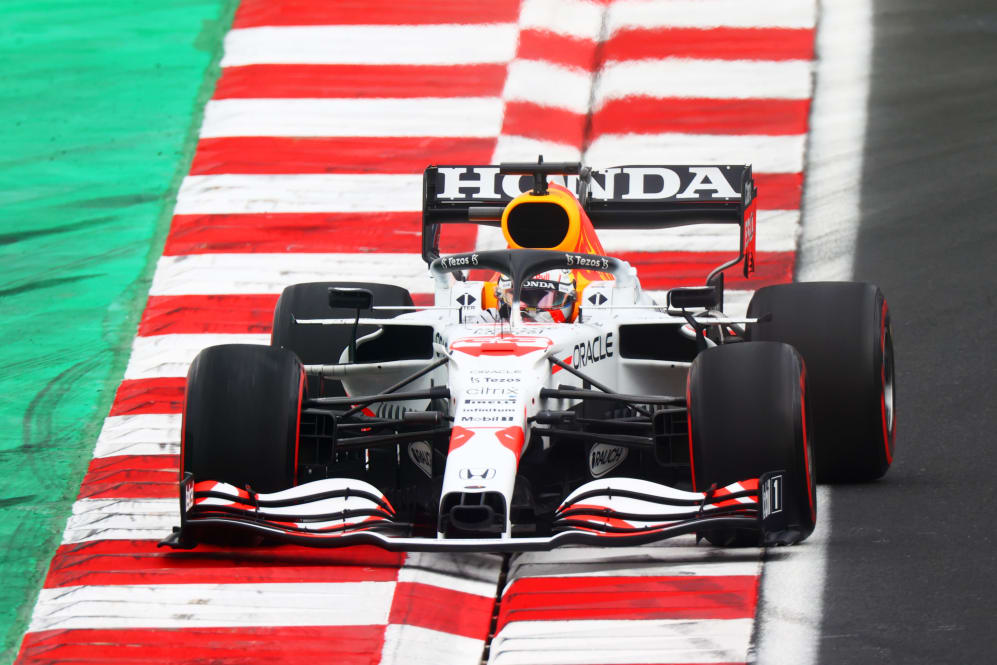 "We'll try everything we can of course," added Verstappen, who also suffered a spin midway through the session, "but we also need to stay realistic, and I don't think there is a lot you can force or change. But let's see tomorrow how difficult it is to pass, because we don't really have a real indication, but we'll do our best."
Adding to the Red Bull malaise, Sergio Perez found himself outqualified by the likes of Ferrari's Charles Leclerc and AlphaTauri's Pierre Gasly, with the Mexican set to start the Turkish Grand Prix P6 – and blaming a decision to use an extra set of soft tyres in Q1 for qualifying over eight-tenths slower than Hamilton.
READ MORE: Hamilton promises 'super attacking' display in Turkish GP as Bottas denies he slowed down to help team mate in qualifying
"I think we got a bit caught out with our strategy for tyre selection," said Perez, "meaning that in Q3, I only had one new set of softs available, and that really put us out of position, because for my final set I think the track improved quite a bit and we didn't manage to improve as much. And that meant that we didn't get the lap we were looking to. We picked up a lot of rear grip and in consequence, a lot of understeer with it."
Red Bull head into the Turkish Grand Prix 33 points behind Mercedes in the constructors', with Verstappen just two adrift of Hamilton in the drivers' standings.