'Driven' Hamilton says there's no time for celebrations after Qatar win puts him 8 points shy of Verstappen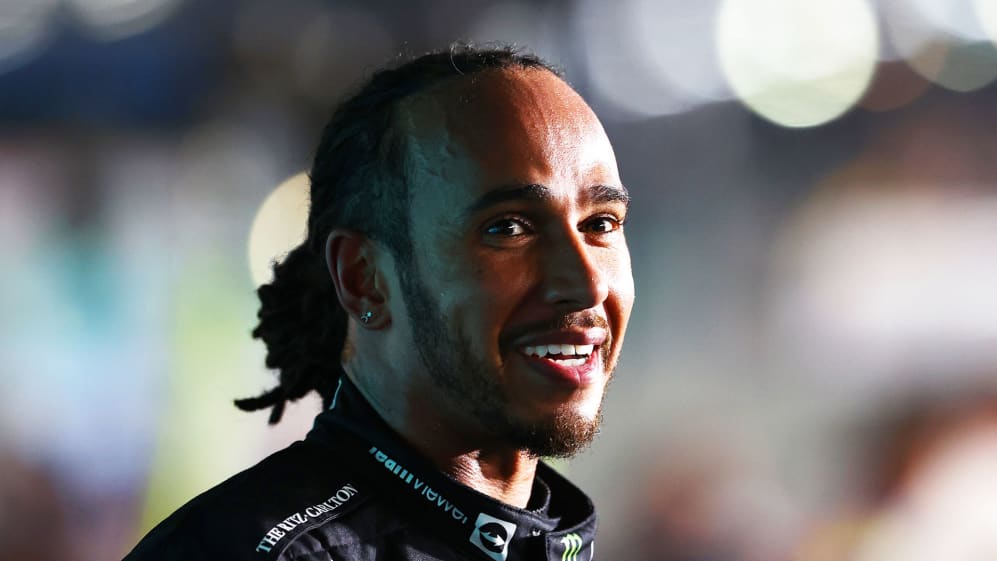 Lewis Hamilton took his second win in as many races with a dominant victory at the inaugural Qatar Grand Prix, moving to within eight points of Max Verstappen in the drivers' standings. But Hamilton said that, far from celebrating, his attention was now fully focused on the remaining two Grands Prix of the season as he eyes his record eighth title.
Starting from pole position, Hamilton nailed his start at the Losail International Circuit, going on to lead comfortably from lights to flag.
And although Verstappen recovered from P7 on the grid – following a grid drop for failing to respect double waved yellows in qualifying – to claim P2 within five laps, holding that position until the flag while also taking the fastest lap, it was nonetheless Hamilton's second dominant showing in a week, following his Interlagos win.
READ MORE: 'We should have been on the podium' says Bottas after tyre issues compound miserable Qatar GP
"Today, of course the race was made a lot easier with the penalties that the guys obviously got for the mistake they made yesterday, so that made it a lot more straightforward," said Hamilton. "I was just managing the gap at the front, keeping the car safe and trying to maximise and bring the car home.
"I generally felt I wasn't massively under threat. I managed to cover the ground just off the start and after that it was just kind of head down and focused on trying to [keep] the gap.
"I already saw once I got to Turn 6 that Max was already in fourth place," added Hamilton of the start, after Verstappen jumped his team mate Valtteri Bottas off the line, the Finn falling from P6 to P11 on Lap 1 before eventually retiring. "So I knew that he was already past my team mate, and at the time I didn't know Valtteri had had such a bad getaway.
READ MORE: Hamilton narrows Verstappen's title lead with Qatar win as Alonso takes first podium of F1 comeback
"Then after that, I was just focused on trying to maximise the points for the team, was feeling strong. I think [Red Bull] had relatively decent pace but I was able to manage the pace, so it wasn't a problem."
Following the final triple header of the year, you could forgive Hamilton for looking forward to some down time ahead of the inaugural Saudi Arabian Grand Prix on December 3-5.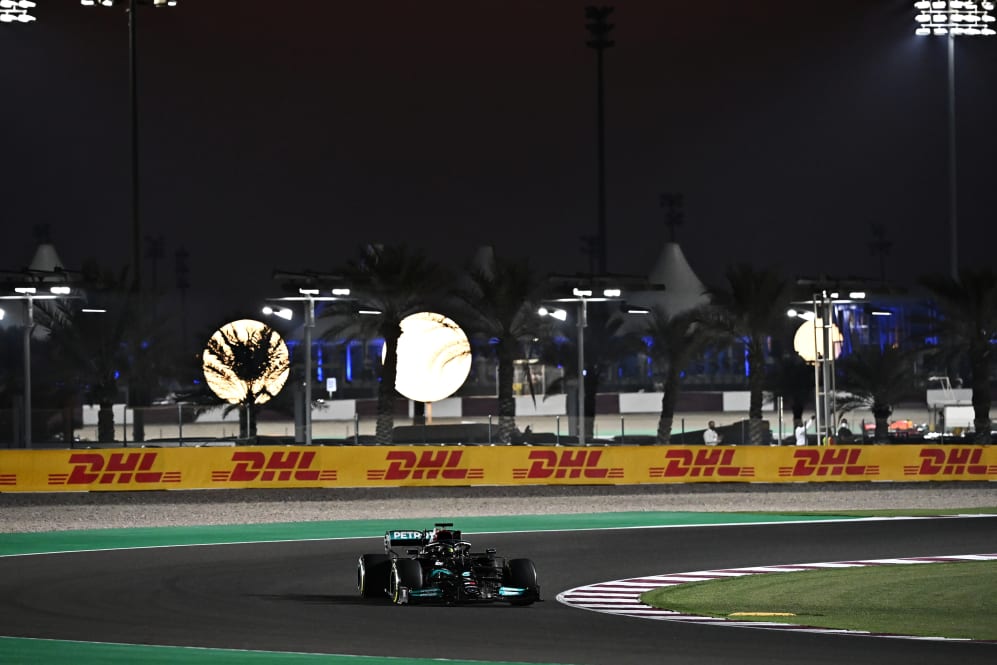 But with just eight points between him and Verstappen now with two races to go, and the wind seemingly in Mercedes' sails, Hamilton said there was no time to take his foot off the throttle as this thrilling season draws towards its finale.
"The last two weeks have been fantastic, just amazing," said Hamilton. "But there's no time for celebrations; I'll be back in with the team already again next week and just back in training tomorrow. Just stay on it, head down.
RACE HIGHLIGHTS: Missed the Qatar Grand Prix? Catch all the action right here
"I don't really have too much emotion except for [being] driven right now. But it's amazing... To close that gap so many points in these last few races has been important. They're obviously still very fast as you could see today with their fastest lap and both their cars getting past pretty much everyone quite easily. So we've still got our work cut out and a big shame for Valtteri today.
"[But] I feel positive going into these next couple of races. I think they should be quite good for our car, so I'm looking forward to that battle."