Drivers have got a 'mountain to climb' to get on top of 2022 cars, says Vettel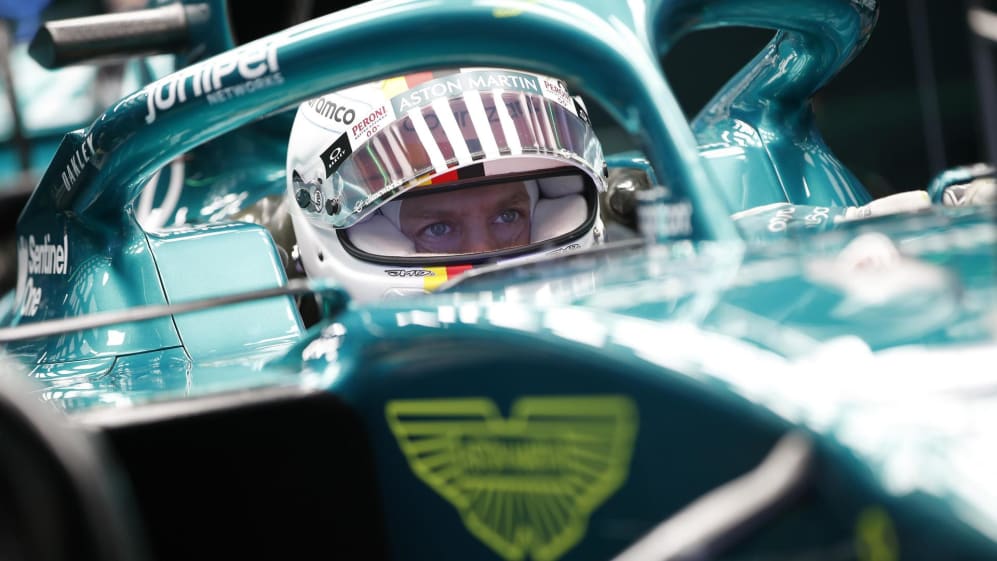 Four-time champion Sebastian Vettel has seen generations come and go in Formula 1, but after his first taste of the new Aston Martin he has pointed out that this new breed of car has an exciting but steep learning curve.
Vettel and team mate Lance Stroll managed a healthy 295 laps over the three days of pre-season running in Barcelona last week, but the German ground to a halt on Day 3 with smoke coming from the rear of his car – an issue later attributed to a small oil leak. Vettel was more concerned with the difficulty in transitioning to F1's new era, however.
READ MORE: 'We have all the ingredients to be successful' – Aston Martin's new team boss Mike Krack on his mission to win
"We did a good amount of laps and there's still a lot to learn for me," he said. "The car wants to be driven in a different way, I am playing with driving styles and what I can do. Equally we are playing with the car, we are trying to sort some problems that we have, some of the challenges that we've faced, find solutions.
"So, there is still a lot to do, everybody is flat out and there is still a very, very steep, and high, mountain to climb. I can't say at the minute we are seeing the peak, but it's fun, I think the challenge is fun and the belief is there that one day we will reach that peak, hopefully just before the season."
There is still time for the teams to get to grips with their new contenders as Bahrain's Official Pre-Season Test follows on March 10-12 before the first Grand Prix of the season at the same venue.
"I think it is going to be a long year anyway," continued Vettel. "Everybody is probably in the same boat in terms of learning these cars and having certain troubles, but so far all is good."
READ MORE: Aston Martin evaluating developing own power unit for 2026
Vettel also admitted that his detective instincts have already kicked in, pointing out the unique design routes taken by rival teams, as was evident in the Barcelona pit lane.
"I'm surprised there is such a big difference, I was expecting the cars to look more alike. It's good to see that people chose different routes in philosophies in car design.
"Which one proves to be right, we will see; I hope that they are all right and would be great if all the cars are very close to each other and [there is] not a big spread amongst the field."