Feature F1 Unlocked
DRIVING STYLE: Zhou Guanyu reveals his style icons, his golden fashion rules – and why he needs a bigger wardrobe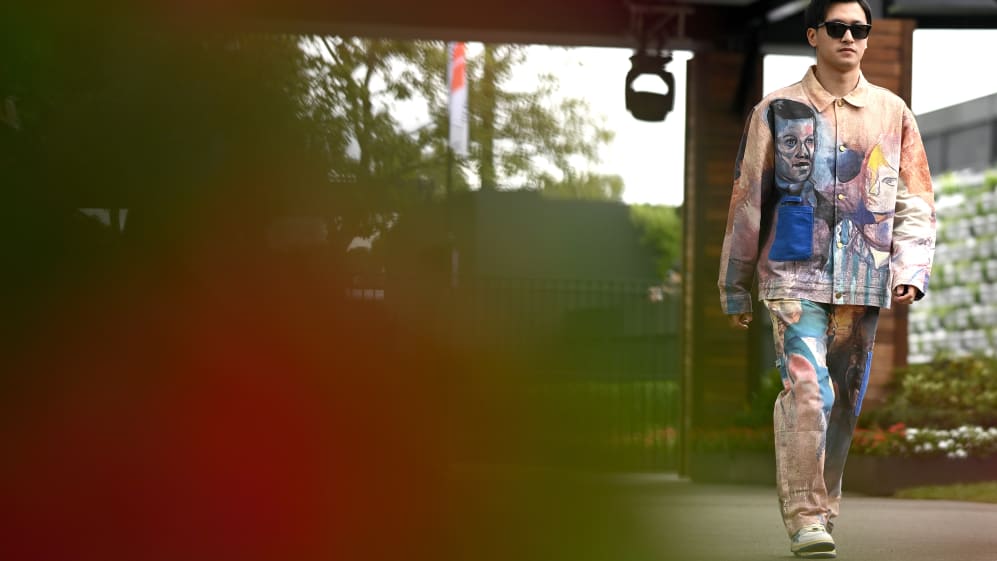 Since joining the grid in 2022, Zhou Guanyu has proven to be one of the more sartorially sophisticated members of the Formula 1 paddock. So we thought he'd be the perfect person to talk to all things fashion with us in the first edition of our new feature, Driving Style.
The Alfa Romeo racer talks us through his style philosophy, while revealing his favourite pair of shoes – and which clothing item he regrets purchasing most. Scroll down to catch the full Q&A...
Q: Zhou, can you describe your style in one word?
Zhou Guanyu: Fashionable!
Q: What's the one item of clothing that you'd save if your house was on fire?
ZG: I would say a pair of shoes I have which are limited edition – they are unique so I'd make sure I took them with me.
Q: Vintage or new?
ZG: New.
Q: Who are you favourite designers or brands?
ZG: Dior. I love Dior – I wear a lot of Dior clothes. I'm a good ambassador for them!
GALLERY: Lewis Hamilton's stylist Eric McNeal talks us through the 7-time champ's best outfits from 2022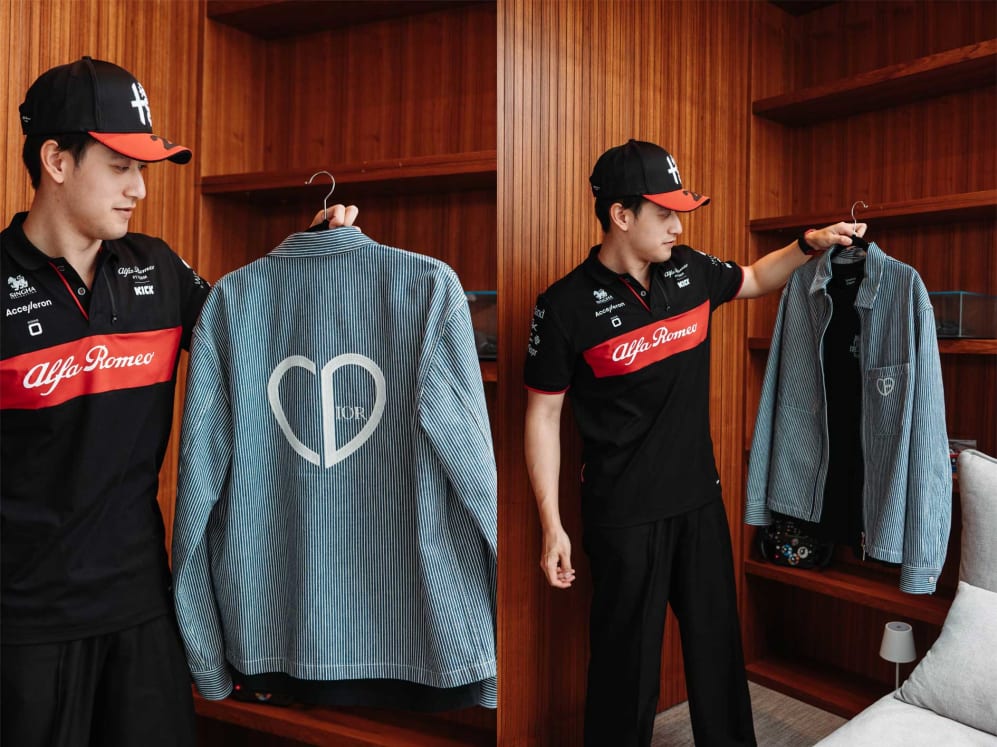 Q: Have you got a favourite watch in your collection?
ZG: I would say the Rebellion collection that they did together with me, because it has my name and my race number, and also a piece of my car. It's quite unique and special to me.
Q: And a favourite pair of shoes?
ZG: I actually recently collected a new pair. They are Dior shoes, made specially for the Chinese Year of the Rabbit. I was born in the Year of the Rabbit, and they made this special collection in red with a rabbit design. They are very special to me. Every 12 years your year comes round again, so it stays with you at every stage of your life. It's nice to be reminded of it, which is what the shoes do perfectly.
Q: What's your favourite accessory?
ZG: I would say it is a customised accessory I did by myself. It's an ice necklace that has my race number and also #TeamZhou on it. It's a very special design just for me.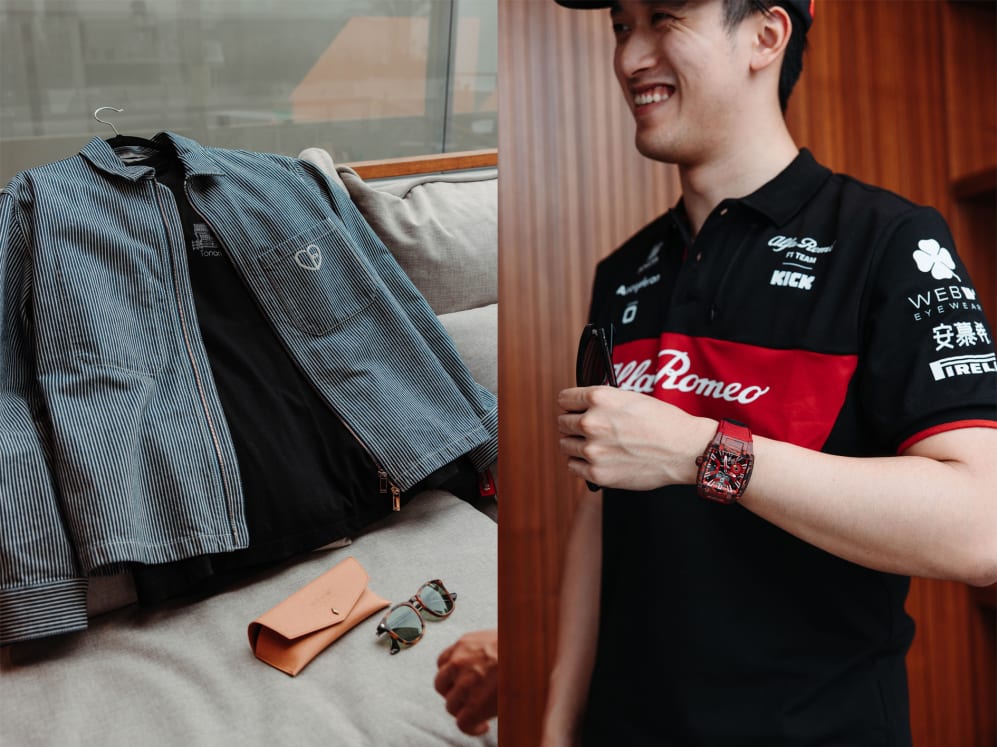 Q: Favourite scent?
ZG: I don't have a favourite one, I use different ones depending on how I feel.
Q: What grooming products or skin care regimen do you use?
ZG: I don't use much! The only thing I use quite a bit is sunscreen. I like to make sure that I don't get burned. I once went on a long bike ride and got very red, so I try to avoid that happening again...
Q: What's the one item of clothing you bought – and then immediately regretted buying?
ZG: It was a hoodie, but it was quite something because it had shoelaces all across the shoulders, all the way to your arm – so a lot of laces. But the problem was you couldn't wash them – and also the laces took about 10 minutes to do up on just one side. I wore it maybe twice in my life. That was a waste.
READ MORE: Bottas believes Hamilton 'still the fastest driver on the grid' as he calls former team mate 'annoyingly talented'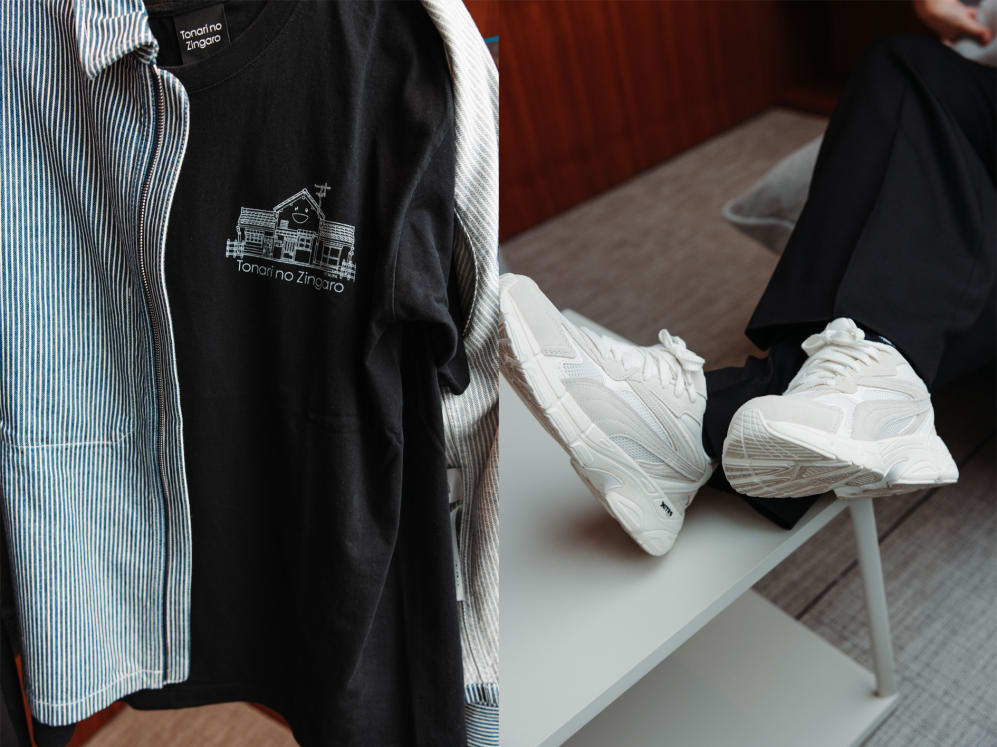 Q: Who are your style icons and inspirations?
ZG: Rick Owens, the American fashion designer – he's my style ocon. His designs are mostly black and white, and I love black clothing.
Q: What do you wear when you travel?
ZG: A hoodie, always. It means I can sleep with the hood up when I'm on a plane.
Q: What's your golden fashion rule?
ZG: Follow my heart, and don't copy anyone else.
Q: Is that also your general style philosophy?
ZG: Yes!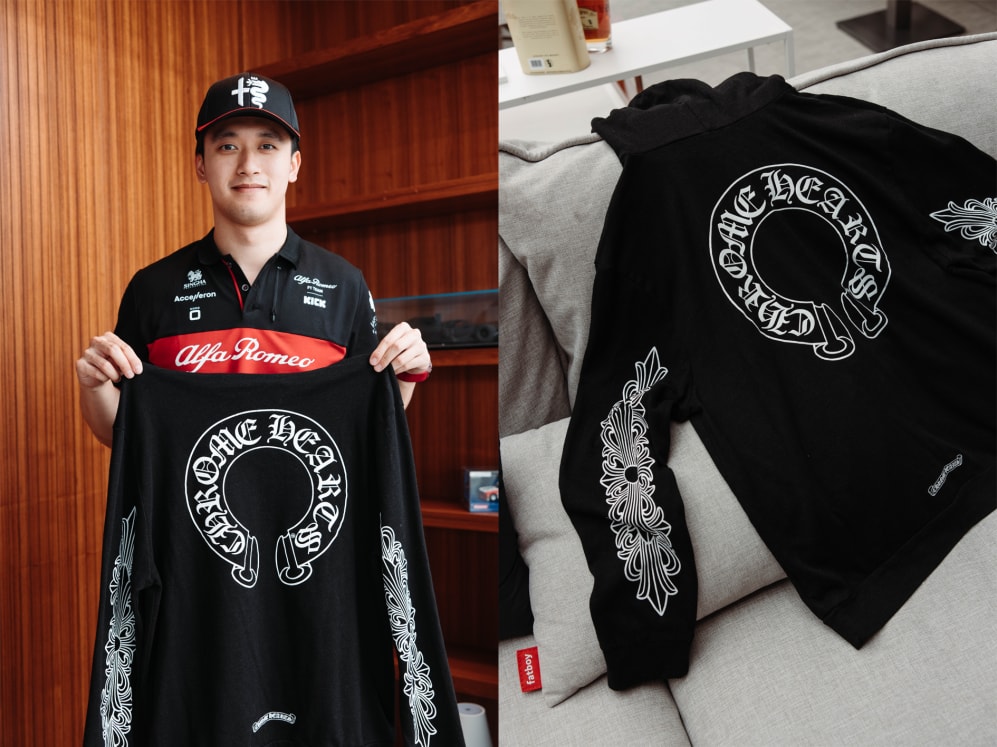 Q: Street wear or smart casual?
ZG: Street wear.
Q: What clothing item from when you were a kid would you like to have the adult version of?
ZG: When I was a kid, I really wanted to have an F1 race suit. You cpuld buy them from the merchandise shops at racetracks, so I had a replica one. I don't know which team – I can't remember now. But I loved it and I really wanted to have a proper suit one day – and now I've got one!
Q: What's an essential piece of clothing you believe should be a staple in everybody's wardrobe?
ZG: Probably a hoodie – with my name on it!
Q: Do you have any clothing essentials that you take on holiday?
ZG: I have too much. I obviously have a lot of different types of styles and I want to have plenty of options when I'm on holiday. But normally I go for street style and street wear, so I keep it flexible.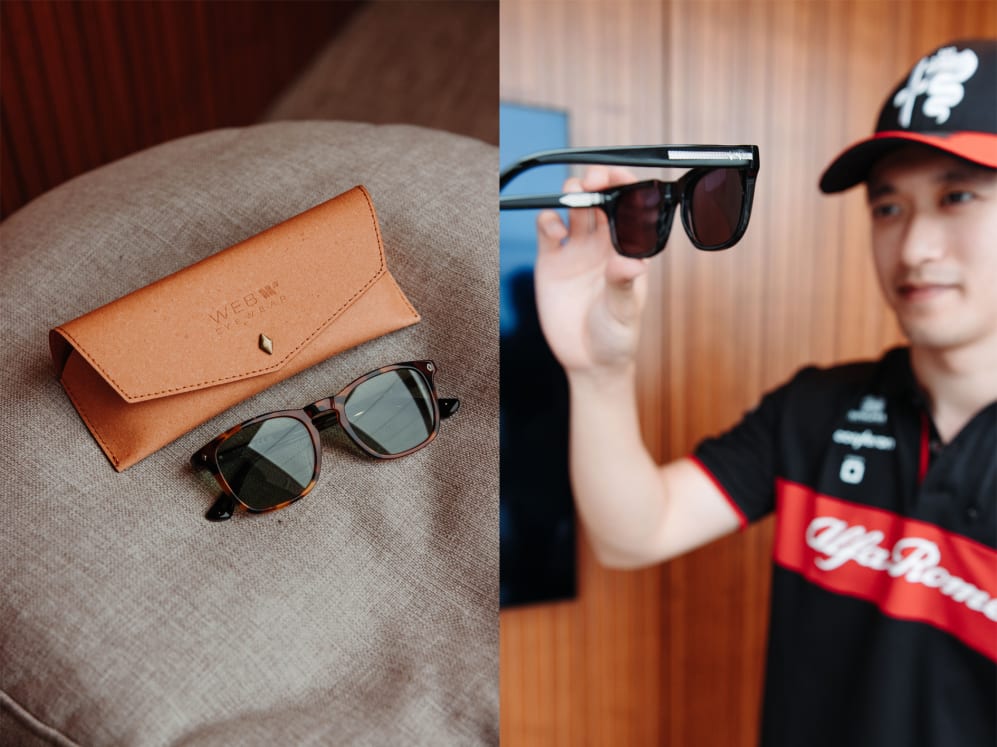 Zhou Guanyu: Getting to know China's great F1 hope
Q: How do you plan your next look for an important event?
ZG: I'm actually quite easy when it comes to things like that. Whenever I come to the track or to a special event, I plan a day before what I'm going to wear. It doesn't take me a long time. I look at what I have and just pick something out. But I don't try it until the day before I pack.
Q: Lastly, we know you travel a lot – but how big is your physical wardrobe at home?
ZG: Not big enough. Always not big enough! In the place I have now, I have three wardrobes, but they are all really full up already. I have to keep packing my clothes into boxes and putting them into storage because my wardrobes are so full. Since the first day I lived in my house, they have been full. I don't know how I managed to do it!
To read on, sign up to F1 Unlocked for free
You'll unlock this article and get access to:
Live leaderboard data
Epic experiences and rewards
Money-can't-buy competitions