Feature
Dutch Grand Prix: What you need to know about F1's spectacular new beachside race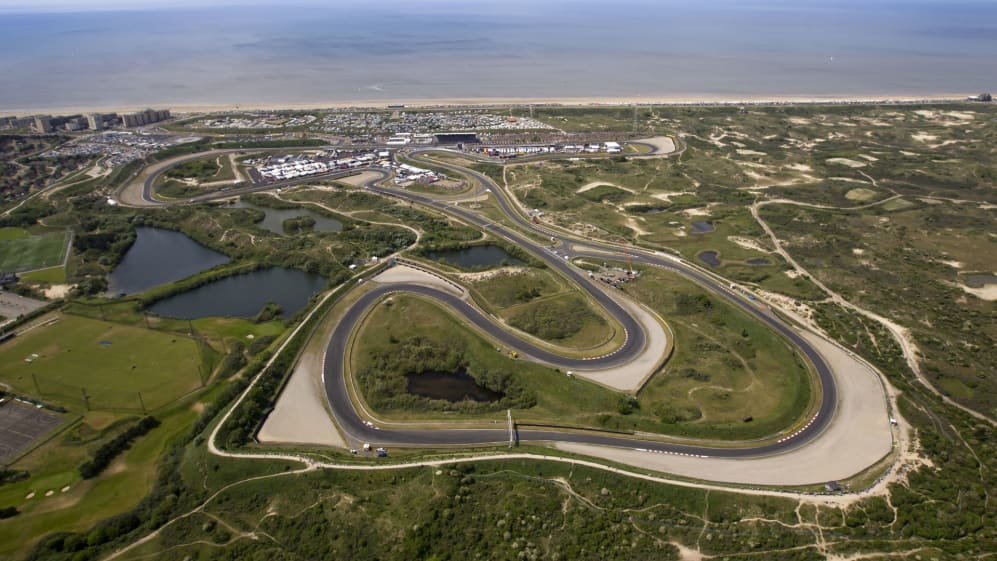 Max Verstappen will have not one but two home Grands Prix from 2020, with the Netherlands' historic and iconic Zandvoort making a popular return to the Formula 1 calendar after a 35-year hiatus…
The stunning venue, which is situated just metres away from lush sandy beaches and dunes, has previously held 30 Dutch Grands Prix - but hasn't hosted F1 since 1985, when McLaren's Niki Lauda was victorious.
Fruitful negotiations between Formula 1 and Dutch Grand Prix – a partnership formed by SportVibes, TIG Sports and the Circuit Zandvoort – have yielded an agreement that will run for at least three years, with the race joining Vietnam as the second new race on the 2020 calendar.
The FIA and Formula 1's Motorsports team are now working closely with the circuit and the KNAF (the Dutch motorsport federation) on tweaking the track design to ensure its suitability for F1 cars and to encourage overtaking ahead of its spectacular return…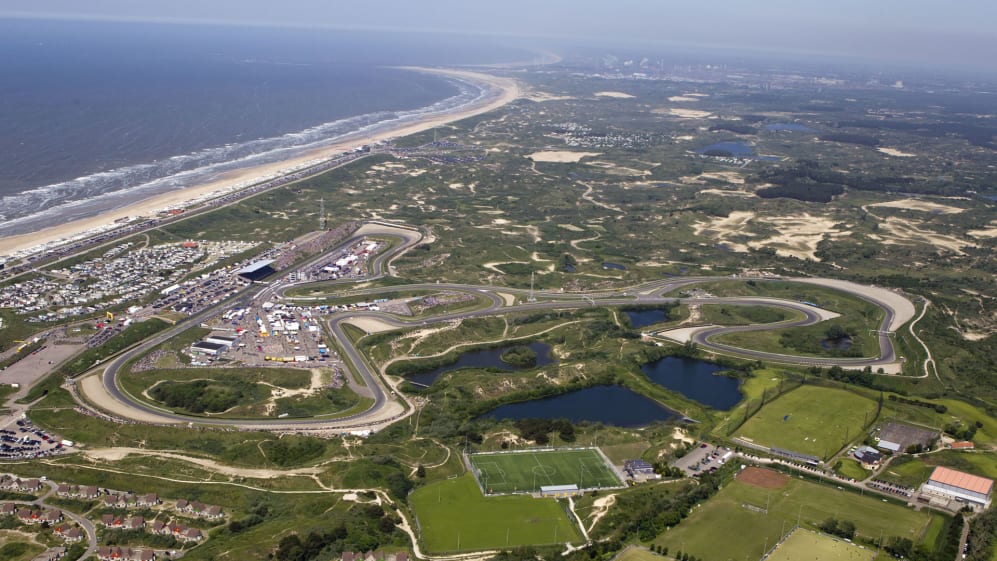 What do the drivers say?
"It will take a good pair of courage," smirked Romain Grosjean when asked for his thoughts on the Dutch circuit, which he raced on in F3. "I think it's a circuit we need, it's very different to a modern track."
Zandvoort is renowned for its fast sweeping and narrow turns and being very unforgiving – a combination that really excites the grid. "I quite like those crazy circuits," added Grosjean. "I remember in F3, it was challenging."
Valtteri Bottas, who became the first driver to win two of the famous F3 Masters races held at the venue – in 2009 and 2010 – reckons it is "really great for F1" that Zandvoort is back on the calendar.
"I have many good memories from racing there in Formula Renault and Formula 3," says the Mercedes driver. "It's a cool track, there's quite a bit of elevation change, many high-speed corners and quite technical in places – like the last sector – so there's a bit of everything.
"It's an old-school track. That is what I love about it – it penalises mistakes. So it's going to be fun. Even in F3 races, there were so many spectators and a great atmosphere, so it's going to even bigger with F1."
Part of the reason this race is likely to be a sell-out is because of Verstappen, who is half Belgian and half Dutch and competes under the latter's flag. He has reinvigorated interest in F1 in his homeland since bursting onto the scene with Toro Rosso in 2015.
Since then he has made a huge name for himself, winning five Grands Prix and taking 24 podiums courtesy of an exciting brand of driving that takes no prisoners.
His loyal fan-base, bedecked in orange, have followed him across Europe – turning out in huge numbers at Belgium's Spa-Francorchamps and Austria's Red Bull Ring. It's certain they will pack the joint out.
"I'm very excited for the Dutch Grand Prix to return," said Verstappen. "You'll see a lot of Dutch fans around the track, in the dunes as well. I've done a bit of driving there before, it's a beautiful and historic track, so it's definitely going to be a good one.
"It's a very challenging track, old school, a bit like Suzuka – it was designed by the same person. With F1 cars it's going to be really quick. I'm looking forward to it.
"It's nice to have a home race. I have one already in Spa, as I'm half Belgian and half Dutch so it's going to be a lot of fun to have the two."
Lando Norris, who also raced there in F3, is excited by the challenge Zandvoort presents. "It's a fun track, especially in qualifying," he said. "There's not a lot of room for error. Sometimes, it can bite you. But it's cool to be on edge. In an F1 car, I think it will be a pretty insane track."
Why is F1 returning to Zandvoort?
Zandvoort is steeped in F1 history, having hosted 30 Grands Prix – only eight venues have hosted more. The likes of Alberto Ascari, Juan Manuel Fangio, Jim Clark and Alain Prost have all tasted victory there. Now, the grid of 2020 will get the chance to add their name to that illustrious list. But why return now?
"There are many reasons," said F1 boss Chase Carey. "We're excited to grow this sport in new markets like Vietnam but it is important to continue to build the foundation of the sport in Europe, which is the home of F1. It's where it was built. So to go back to Zandvoort, which has such a rich history, is very important to us.
"The Dutch have a great passion, they are very excited. Their fans have been an incredible part of our sport. The sea of orange in places like Austria and Spa has been wonderful. Max is a star in our sport. Clearly he adds a dimension of excitement to the opportunity to race in the Netherlands.
"It's a multi-year deal. We are looking forward to building a partnership, which we think will be very special."
What happens next?
Although a race date has not yet been formally confirmed, work will quickly get underway at Zandvoort. "There is now a lot of preparation needed to bring the circuit up to the required safety standards to host a Formula 1 race," said FIA President Jean Todt, "and we will work towards this together with Formula 1, KNAF – the Dutch ASN – and the circuit organisation."
"The circuit and infrastructure will be modernized within a few areas, with the work completed well ahead of the race in 2020," added Jan Lammers, a veteran of 23 Grand Prix starts and now Dutch Grand Prix Sporting Director. "In addition, the municipality of Zandvoort has recently invested heavily to improve access to the municipality and the circuit."
So, a lot of work to do - but the excitement is already building!