Ericsson on standby for Alfa Romeo after Raikkonen pulls muscle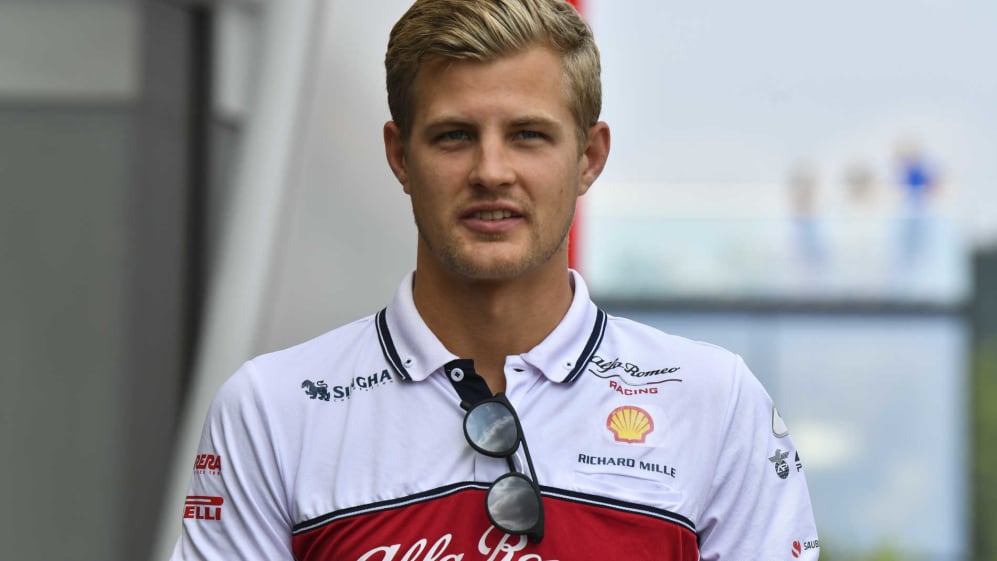 A pulled muscle. That's what triggered Alfa Romeo to request their reserve driver Marcus Ericsson attended this weekend's Belgian Grand Prix in case Kimi Raikkonen - the man who'd sustained the injury - couldn't compete at Spa…
The Finn picked up the injury to his left leg during F1's summer break and when he informed the team, they opted not to take any risks and called on Ericsson, despite that meaning the Swede could not race at Portland as expected in this weekend's Indycar round.
There was speculation on Thursday morning that Ericsson would make a sensational racing return to F1 with Alfa Romeo, but the Swiss team confirmed to F1.com that this was not the case.
Instead, Ericsson will be on standby throughout the weekend in case Raikkonen's injury prevents him from competing. Speak to the media, the Finn said: "I pulled a muscle and that's about it. We'll see what happens."
When asked how he did it, he replied: "Sport. Injuries. Getting old."
In my head it should be fine but you never know
He added: "Obviously we need to have some back up plans, it would be stupid not to have our third driver in case I couldn't be driving in the worst-case scenario.
"There's a reason why the team has a third driver if something happens. I think it's a normal story. It's a difficult situation for him also because he had a race but that's how it is.
"I would say it's been getting better so we will see how it is. In my head it should be fine but you never know.
"It should be OK. Honestly if it wouldn't be I wouldn't even try."
Speculation about Alfa Romeo's driver line-up kicked off a busy morning of driver chatter, with Mercedes announcing Valtteri Bottas would stay on alongside Lewis Hamilton next season.
A couple of hours later, Renault announced Mercedes reserve Esteban Ocon would making a racing return with them, alongside Daniel Ricciardo, after signing a two-year deal.