'Everything went wrong today' says frustrated Ocon after being penalised three times and retiring early in Bahrain
It was a Bahrain Grand Prix to forget for Esteban Ocon after the French driver was not only forced to retire early from the race, but was also given three separate penalties for different offences on Sunday evening.
Ocon started the race from ninth on the grid, but had a chaotic first few corners that saw him lose places to Valtteri Bottas and Lando Norris, dropping him down to 11th, before he was hit in the back by the Haas of Nico Hulkenberg at Turn 4.
READ MORE: Verstappen leads 1-2 in Bahrain season opener as Leclerc retires and Alonso takes final podium place in style
The French racer continued on, before being given a five-second penalty for being out of position on the grid – with replays showing that he rolled outside his box as he readied for the start.
After pitting to serve the penalty, Ocon then exited at the back of the field, but was later informed that he had been handed a 10-second penalty for failing to serve his penalty correctly – after the Alpine mechanics started work on his car too soon – with a further five seconds added on due to him speeding in the pit lane.
Ocon's race then came to an end after he came into the pit lane and was boxed into retirement on Lap 43. And speaking after the race, the 2021 Hungarian Grand Prix winner was less than impressed with his evening.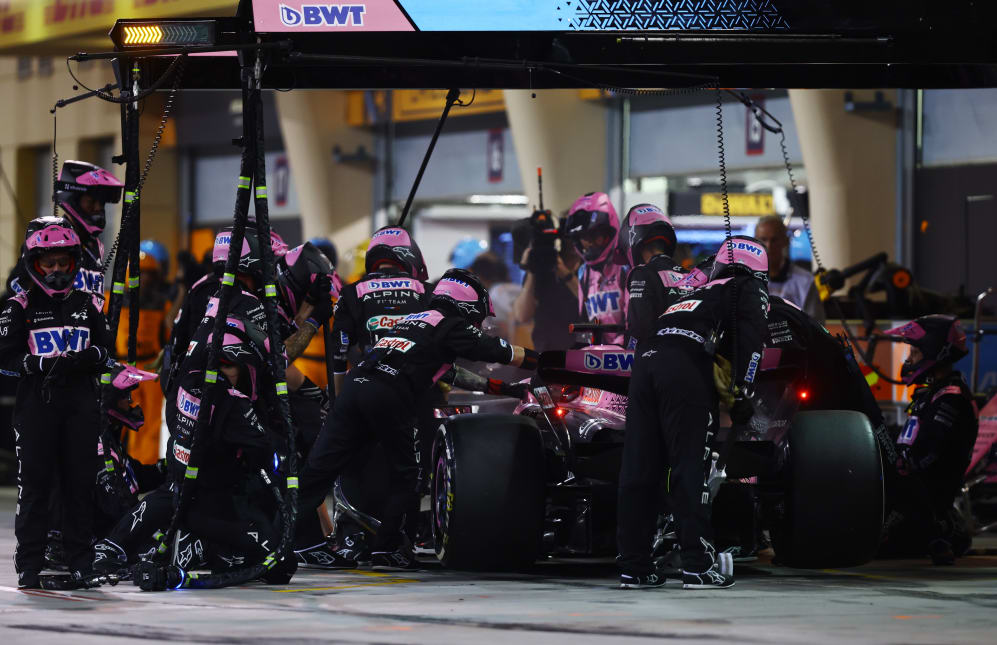 "Quite impressive how it was not our day today," said a frustrated Ocon. "We are usually quite good on these operational things. Pit stopping, stopping at the right places, and these are things that we put a lot of effort on, so everything went wrong today for sure.
"It has never gone like that in the past ever, so I'm a bit surprised to see that this happened. But we will analyse and come back stronger from it."
AS IT HAPPENED: All the action from the 2023 Bahrain Grand Prix
Despite his slow start, Ocon had looked in contention for points, with his new team mate Pierre Gasly displaying the potential of Alpine's 2023 challenger, the A523, by going from the back of the grid to finishing in ninth.
When asked how painful it was for his race to end given he had been in contention for points, Ocon replied: "Yeah, we were. We were on course to score those points. We were on the way to do it. It's a missed opportunity, but that's how it is."