Interview
Exclusive - Eric Boullier on McLaren's bright new beginning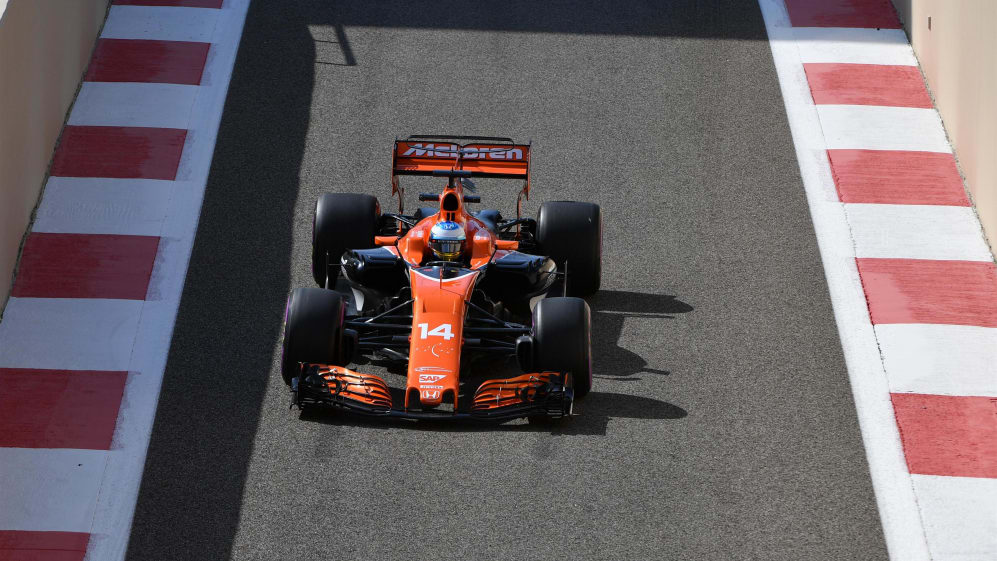 The 2017 season was another tough one for McLaren, as their revived Honda partnership again failed to deliver. As a result that partnership is no more and from 2018 the Woking team will be powered by Renault. Given how good the MCL32 chassis was this year, it's a change that team principal Eric Boullier believes should put them very much back on a winning path…
Q: Eric, you said that it dawned on you even at the Barcelona tests in February that 2017 would be another disastrous year. Can you talk us through the discussions that set in at that very moment?
Eric Boullier: That's easily told: I went to the management, showed them the data and told them that we cannot accept another year like this. We had a tough first year with Honda, we had a tough second year, and had expected progress good enough to get us back to where we belong – but Barcelona showed that we would go backwards and that was absolutely not an option. I obviously warned them about the consequences of another year of no results, where you keep everybody afloat. We have a new team, which has been reconstructed in the last three years: new people, very good new people – competitive people who used to win – and the danger was we'd lose them. The perception of a team is still very much based on drivers, because they are the faces of the team, but for me the real danger was losing those people. That was the discussion at the very beginning of the season.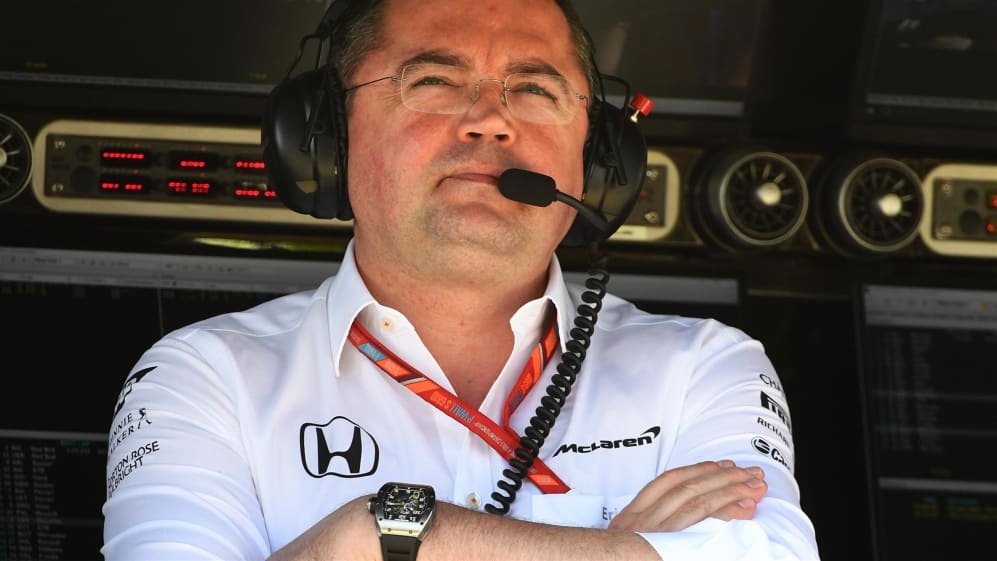 When you look at what we have achieved in terms of car performance, we know that we are back on the podium
Q: With all the troubles this season – and the previous two – is there anything positive to take from 2017?
EB: Oh yes, a lot. When you look at what we have achieved in terms of car performance – chassis performance – we know that we are back on the podium, at the top. That for me is a huge reward – that we have achieved this in difficult circumstances. The other positive I take from the past three years is that the team is really joined now. We have been suffering so much for three years, but at the same time nobody has left the team. Everybody agreed that this team will be winning again. There is a huge trust and confidence in what we are trying to achieve and because of that we have gone up, up, up, keeping developing this car.
Q: So the car is a podium contender, but now you have to deal with a completely new power unit for 2018. Could that potentially set you back again?
EB: You have to adapt and adjust to the engine layout, but the architecture will remain the same. We have a clever concept, so it's not going to be a big drama. Sometimes we are trying not to be stupid! (Laughs)
Q: You will have the same engine as Red Bull Racing in 2018 – so they should not have a massive advantage and you should not have a big handicap…
EB: Both no. Maybe we made the decision to change the engine manufacturer two weeks too late for our schedule – but these two weeks have almost been recovered.
Q: How difficult was it to let go of that dream of successfully reviving the famed McLaren-Honda partnership? What was meant to be a fairy tale wedding ended in divorce with seemingly irreconcilable differences…
EB: Any big decisions are always difficult to take. The concept of McLaren winning with Honda was a dream for everybody, yes – it was a beautiful story. Today we have huge respect for them and we definitely don't divorce with fights and screams and finger pointing. We are all very professional – and in the end it was a business decision, which they understand. There is a sadness that it didn't work out like we wanted. McLaren-Honda in terms of brands was a good fit – in terms of results it didn't work. That's what it is in the end. Now we have to see that we get back to competitiveness – back to the top!
Q: Despite the split, the aim was also to keep Honda in F1 – so they switched to Toro Rosso. What do you think these new partners can achieve?
EB: First of all, I wish them well. I want them to be successful – as long as they stay behind us! (Laughs) We have tried hard the last three years, but the maturity and the timing was wrong for us. That's a fact. They will go on developing – and they can be successful in the future, of course. With a different timing. Formula 1 is changing so fast. Sometimes the speed of change in Formula 1 doesn't fit corporate speed!
Q: Red Bull Racing boss Christian Horner predicted that you would go through a honeymoon period at the start of your new cooperation with Renault. Has the honeymoon already started?
EB: Ha, I had one with Honda and I've learned from it. I have learned about the danger of honeymoons! (Laughs) But yes, at the start of any relationship you would be foolish to bounce the table before knowing your partner. We are now in a 'get to know each other better' phase. We are building relationships. And I will make sure that the honeymoon lasts longer than the last one!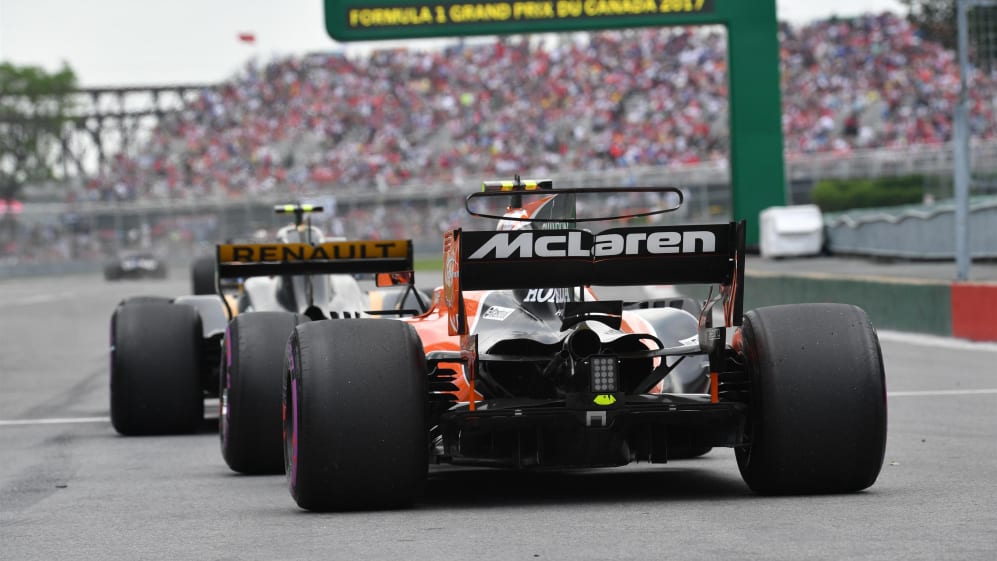 I will make sure that the honeymoon lasts longer than the last one!
Q: It is always said to be crucial for a team to have its new car ready at the first test. Will you?
EB: It is too early to say that now. You push the boundaries to the limit all the time and if you have that constant development in performance – in the wind tunnel, in CFD, whatever – you want to push the limit to the last minute before you start the manufacturing process. You simply want to wait as long as possible to make sure that you've derived each and every bit of information and data when you start manufacturing. And I can say: so far so good!
Q: British teenager Lando Norris, the reigning FIA F3 Euro champion, is your reserve driver for 2018 and will race in F2 next season. How much will he be involved in the F1 business? And will he one day be a fully-fledged McLaren driver?
EB: I hope that he will one day drive for McLaren – that's why we took him on board! But first is F2 – a good sporting challenge for him. He will spend a lot of time in the simulator and he will have the opportunity to test. He was also pushing to get some FP1 outings, but I am not a fan of this. But he will still have a busy life!
Q: The good news for McLaren in 2018 is that it can't really get any worse than 2017. But what realistic expectations do you have?
EB: I think it would be wrong to draft any expectations now. I am a fan of the motto 'Over-deliver but under-promise'! So no promises. Let's see where we will be.