Expanded calendar for FIA Formula 2 Championship in 2018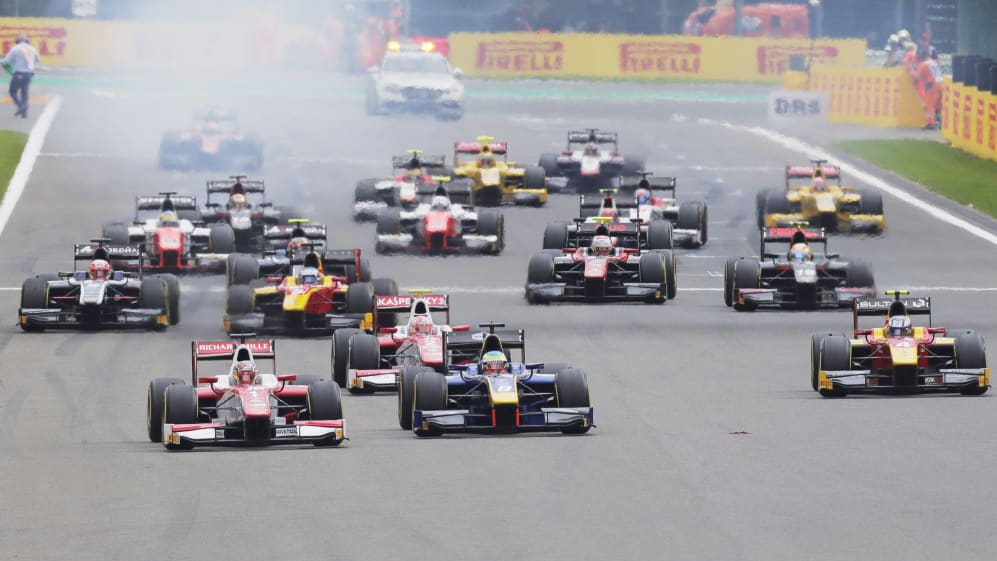 The FIA Formula 2 championship will feature an expanded 12-round calendar in 2018, with each double-header event in support of a Formula 1 Grand Prix race.
Eight rounds of the junior racing series will be held in Europe with four flyaway events completing the calendar, which adds France and Russia to its agenda.
"One of our mission statements is to prepare young drivers to the next step: F1," said FIA Formula 2 CEO Bruno Michel.
"Having all of our race weekends take place with F1 will help our drivers to learn as many F1 tracks as possible, but also to prove their race craft directly in front of the F1 paddock.
"The 2018 calendar includes two new venues: Le Castellet and Sochi. It features one more event compared to this year, and is a good balance between racing on F1 circuits in Europe and overseas."
The second season of the FIA F2 Championship will kick-off overseas at the Bahrain International Circuit on April 06-08, with the season finale taking place once again at Yas Marina on November 23-25.
The series, which was formerly known as GP2, will introduce an all-new car for next year, with the same halo cockpit protection device as F1 fitted as standard.
2018 FIA Formula 2 Championship Calendar*
April 6-8: Sakhir
April 27-29: Baku
May 11-13: Barcelona
May 24-26: Monaco
June 22-24: Paul Ricard
June 29-July 1: Red Bull Ring
July 6-8: Silverstone
July 27-29: Hungaroring
August 24-26: Spa
August 31-September 2: Monza
September 28-30: Sochi
November 23-25: Yas Marina
*Subject to final approval by the FIA WMSC