Feature F1 Unlocked
F1 2023: Star drivers, standout teams and surprise stories – Our writers give their predictions ahead of the new F1 season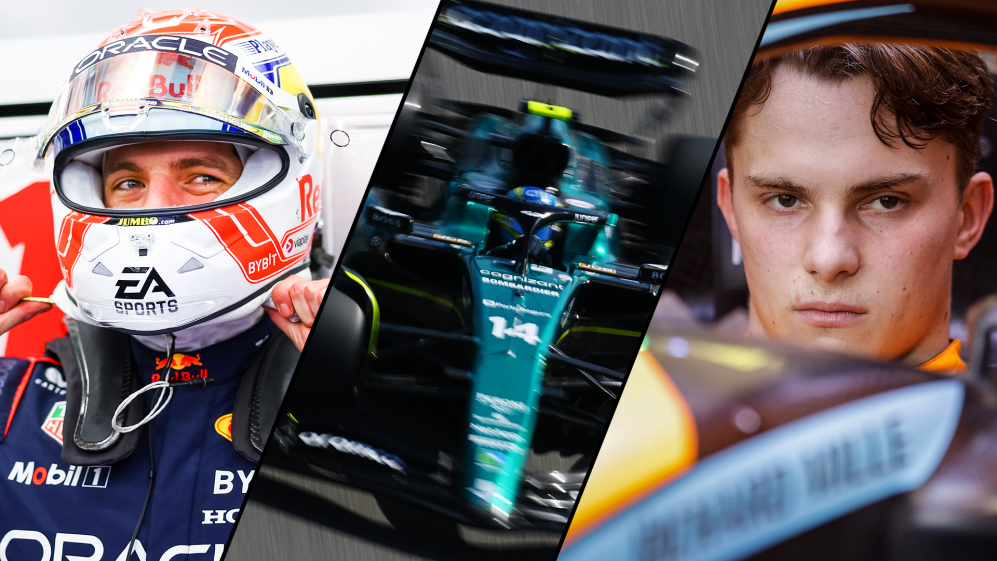 It'll shortly be lights out and away we go for the 2023 campaign, as teams and drivers return to the track in Bahrain after pre-season testing. As the opening race approaches, we asked our writers to offer up some expert insight and bold predictions for the year ahead…
Which team were your star of testing?
Will Buxton (F1 Digital Presenter): Everyone is going to say Aston Martin, and there's no escaping how impressive their test was. But I said last week and I stand by my feeling that Alfa Romeo also had a lot to be happy about. Okay, so there were a few gremlins that crept in, but the car looked very together and the drivers had very positive feedback on it. I'd also tip my hat to Williams, who had one of their most reliable and positive pre-seasons in quite some time.
Lawrence Barretto (F1 Correspondent & Presenter): Aston Martin caused quite a stir at pre-season testing, the green AMR23 looking like a big step forward not just visually but also in the way it slickly navigated the track in Bahrain. The team are 2.371s quicker than they were at testing last year – only Williams made a bigger step – and are tipped by some sources in the paddock as a rival for Mercedes and Ferrari.
WATCH: New season, new faces and old rivalries – it's time to go racing in 2023
David Tremayne (Hall of Fame F1 journalist): Of course one has to remember that Red Bull dominated with insouciant ease, but you'd expect them to. And Aston Martin looked pretty neat, with the ever fired-up Fernando Alonso at the wheel. But for me I think Alfa Romeo looked quietly comfortable and confident. They had a very good car last year, and this year with some better funding and an improved car I have a feeling they might be a surprise contender for midfield honours.
Samarth Kanal (Staff Writer): Aston Martin. A huge shift from Fernando Alonso and his stand-in team mate Felipe Drugovich to put them in what seems like a good position to fight in the midfield over the next 23 Grands Prix. That's not to say I think they've suddenly turned into world-beaters. It was just a solid three days from the team in green.
Mark Hughes (Special Contributor): For me it was Aston Martin confirming the pre-testing buzz about its car.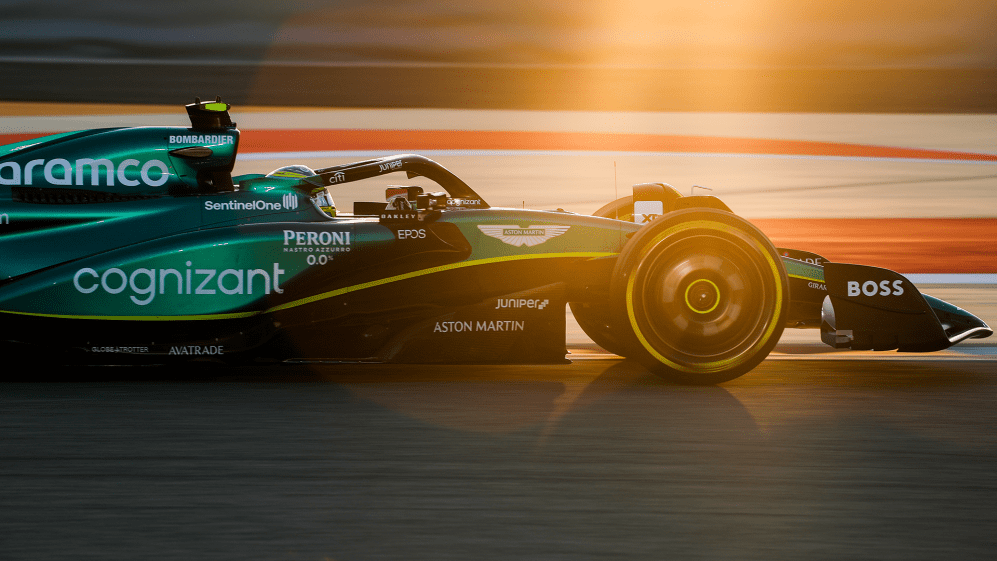 Which team and driver do you think will be champions?
WB: It's impossible to look past Max Verstappen and Red Bull Racing. The car looked godlike and, worryingly for their rivals, to be so at a canter. It's going to take something exceptional to beat them.
LB: Red Bull's RB19 looked immense at testing, with both reigning world champion Max Verstappen and his team mate Sergio Perez quickly able to extract some astonishing pace straight out of the box. Based on their on-track form so far I can't see past Red Bull and Verstappen defending their titles.
WATCH: From sleek sidepods to peeling off paint – F1's tech trends for the 2023 season
DT: Most likely Max Verstappen and Red Bull, which is hardly an earth-shattering prediction. But it's difficult to see them tripping over early on when so many of their planets continue to be aligned after a brilliant 2022. Things might get stickier later when Ferrari and Mercedes hit their peaks, but Red Bull's early form in testing suggests that their heavily reduced ration of aero test days hasn't overly upset their effectiveness, and they seem to have taken a decent step forward with the RB19 over the RB18 which, as we should not forget, won 17 of the races last year.
SK: Red Bull and Max Verstappen. They just look so grounded and confident at this early stage. It's a big ask to clock up as many wins as they did last season and break more records, as Ferrari and Mercedes will naturally converge on them, but in my opinion Red Bull are still in pole position to win the titles.
MH: It's very difficult to see past Red Bull and Max Verstappen. It's as if the team is half-a-season ahead of the competition.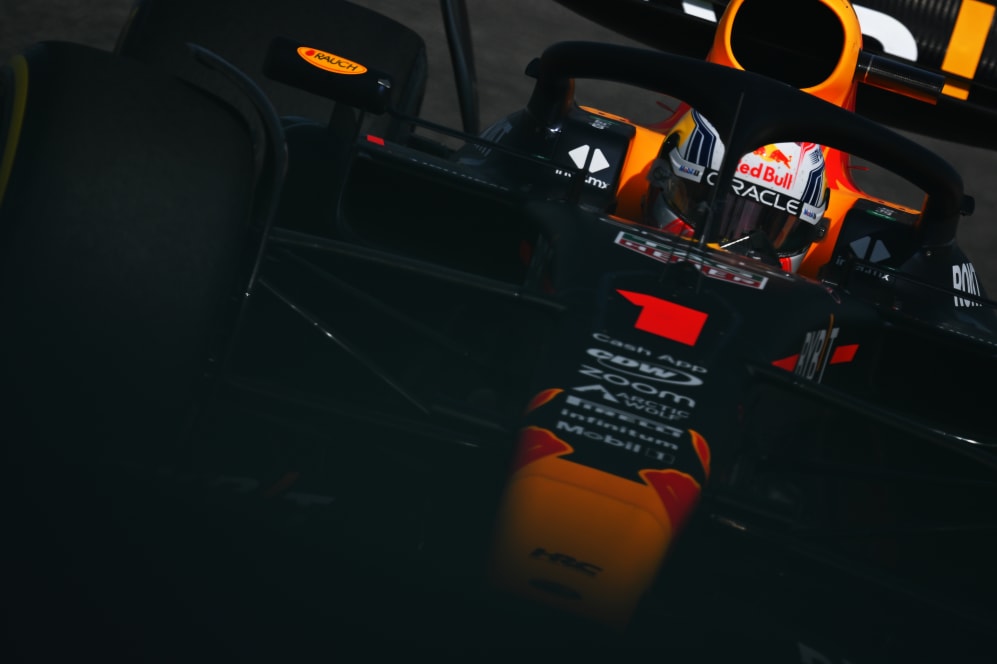 Which new driver/team combination are you most looking forward to seeing?
WB: With all the post testing hype, I'm incredibly excited about how Aston Martin and Fernando Alonso do this year. Equally, if the hype train falls off the rails, the relationship could prove fascinating for all the wrong reasons. I'm also very intrigued over how the Alpine duo fare, with a car which the team is very positive about.
LB: I reckon Nyck de Vries and Yuki Tsunoda will be fascinating to watch at AlphaTauri. Both have plenty to prove. This is likely Tsunoda's last shot to prove to Red Bull that he deserves to stay in F1 while De Vries will have eyes on a Red Bull promotion after behind handed his debut by Red Bull motorsport advisor Helmut Marko. To achieve those goals, they will have to beat each other – and in a car that looks like it's towards the back of the field. There can only be one winner.
DATA POINTS: What we learned from Friday practice in Bahrain
DT: Both Oscar Piastri and Logan Sargeant have looked good in F2 and their progress will be exciting, but I confess that I'm really looking forward to seeing how Nyck de Vries gets on. I like the fact that he snatched his F1 chance when it came at Monza and turned it into a race seat, and I expect him to be the clear leader of AlphaTauri long before mid-season. He's a winner elsewhere, knows exactly what he wants, and he's got that edginess about him that suggests he'll be a lot of fun to watch (and listen to over the radio).
SK: Pierre Gasly at Alpine. Will he get along with Esteban Ocon? During launch season, the team almost seemed at pains to say that Gasly and Ocon would definitely be best of buds – but we know how quickly relationships can sour in F1, and we know how Ocon and Alonso got along last season. Hark back to the Force India days and we saw Perez and Ocon go at it too. It's always fun to watch two team mates go wheel to wheel…
MH: Oscar Piastri at McLaren. A very exciting performer teamed with another very exciting performer in Lando Norris.
Which team will emerge from the midfield and mix it at the front most often?
WB: In the early races it really looks like Aston Martin have got a shot not just to mix it at the front, but if our maths is right, to potentially grab some early podiums. If so, it would be the most incredible result for them and the sport to have a new and unexpected team in the mix.
LB: Alpine looked like they were nowhere in testing – and yet talking to senior people at the team they are cautiously optimistic about their chances. They were a stand-out performer last year, their development curve one of the best in the field. Do that again in 2023 and achieving their target of slashing the gap to the top-three is doable.
READ MORE: 'We are a long way off' – Mercedes drivers left frustrated after first practice sessions in Bahrain
DT: I'm tempted to say nobody, because it's been a hefty gap between third and fourth for some time. The romantic in me wants to see Fernando in the Aston running up there with the Big Three, or Pierre and Esteban in their Alpines. It might happen if the big boys hit trouble, but somehow I don't see anyone making the full jump this year. If there was a magic wand, somebody would have started waving it. Though, come to think of it, maybe you could say that perhaps Adrian Newey already has…
SK: I think it'll be Alpine. They were bullish about their engine, packaging, and weight loss during launch season, and they had a pretty solid – not spectacular – pre-season testing. In fact, they were almost sensible during pre-season testing. We didn't see a glory run from them. To me, that speaks of confidence rather than caution as they just kept their heads down and worked, without any major reliability hitches, which means they can bring consistent upgrades to the A523.
MH: I think the mid-grid's composition will be different this year. I see it as more of a top four behind Red Bull (Ferrari, Aston, Mercedes, Alpine) with a gap then to the others. So in terms of which of last year's midfield, then Aston.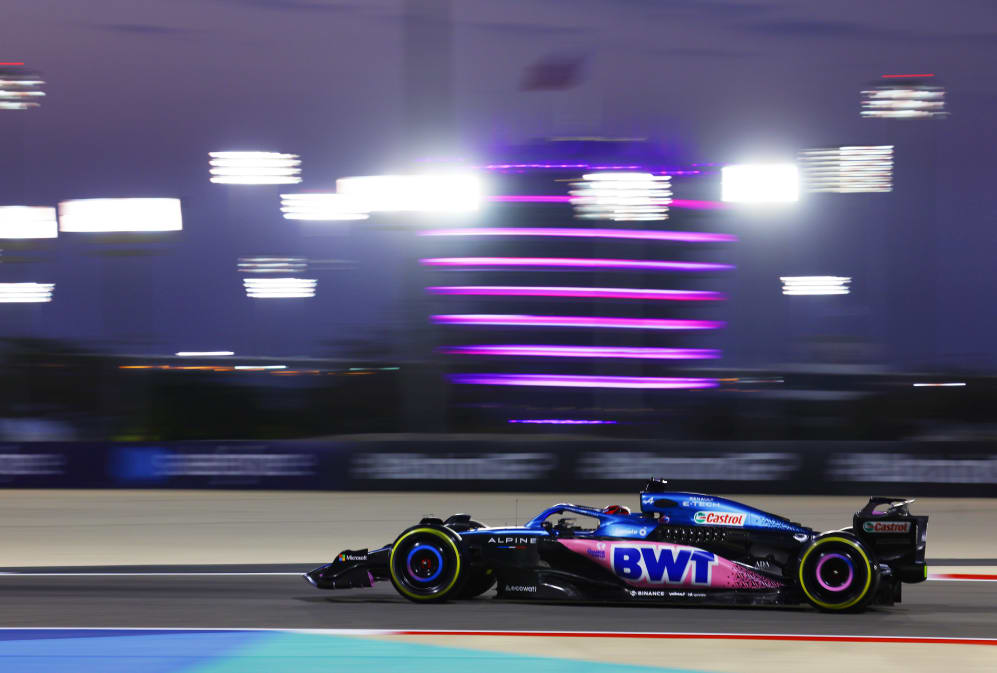 Which driver or team need to do better in 2022 than they did last season?
WB: Mercedes and Ferrari both have something to prove. For Mercedes, persistence with their design philosophy in the belief that they can unlock its potential is a bold move, which may yet pay dividends. One season out of contention will be more than enough for them. They'll want and need to be back punching for regular wins. And for Ferrari, should their car prove anywhere near as competitive as last year, they and their new leadership will need to show a clear break from the mistakes of the past.
LB: Carlos Sainz made an important breakthrough last year by winning his maiden Grand Prix at Silverstone. But he lacked the consistency that has been a core strength during his racing career. He needs to find that rhythm once more – and from the off. Do that and he should become a formidable force this year.
READ MORE: Leclerc admits Ferrari 'don't have the performance for pole' in Bahrain as Sainz explains wild practice spin
DT: On the basis not just of testing form but the way they struggled at times in 2022, I'd have to say McLaren. It didn't help them last year that DannyRic didn't like the behaviour of the MCL36, nor that Lando said it was still doing similar things to the non-ground effect MCL35, which suggests an underlying turn-in problem that has yet to be alleviated. They suffered again in testing, as they did last year, and there is talk of an imminent upgrade to the car. This year their problem will be the opposite of last, insofar as they'll have two drivers slogging it out with one another, but that won't move them forward unless they can bring the MCL60 up to scratch.
SK: Williams have it all to do. I'm not expecting them to finish better than 10th as that's a big ask, but they will be hoping to score much more frequently than they did last season. James Vowles is a capable leader, so they've done well there, while Alex Albon is one of the most talented drivers on the grid. Logan Sargeant might not make waves in his rookie season – he just needs some clean races under his belt. The ingredients are in place and I'm sure Williams will do better this season.
MH: It's easy to say Williams because their modest recovery of the previous couple of years rather stalled.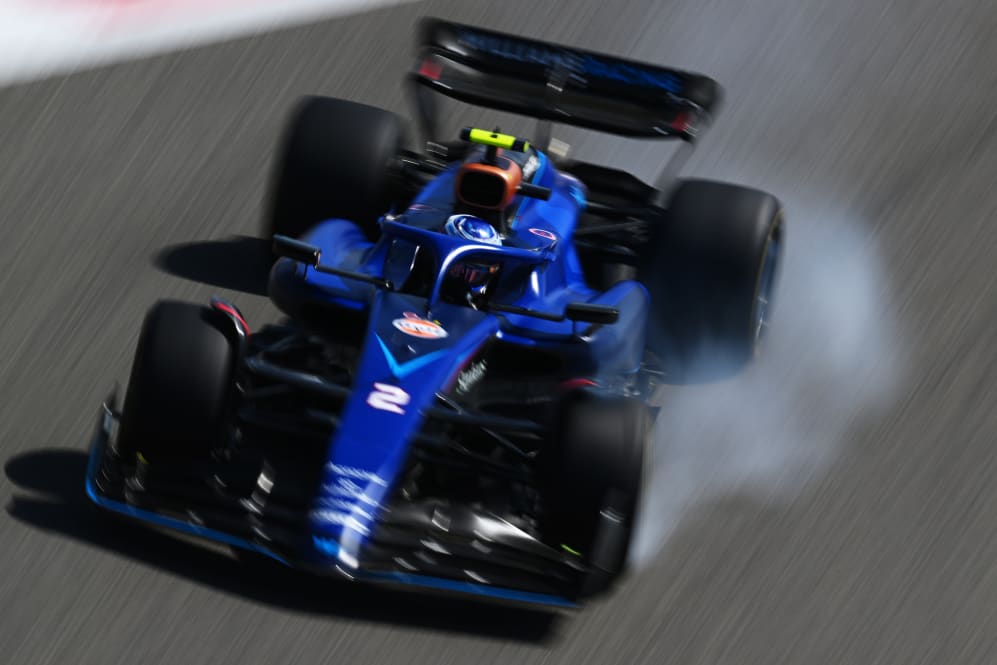 Which driver will create the most headlines?
WB: Fernando Alonso. The potential for podiums, for fights with his old nemesis Lewis Hamilton, his former team at Ferrari, goodness me even taking the fight to Max Verstappen… if that car's as good as expected, he'll be making waves and writing headlines all season long. And if it isn't as fast as he and we reckon, there'll be headlines for completely the opposite reason.
LB: Lewis Hamilton is a headliner, but dropped off the back pages last year as Mercedes delivered a bouncing Silver Arrow that was a pain to drive. This year, they look in a better place – and while they don't look like table-toppers, they do seem to have a package with enough potential to allow Hamilton to conjure up some of his trademark magic.
WATCH: F1 for beginners – Everything you need to know about F1 ahead of the new season
DT: Two will, at times, I hope: Max and Lewis. While one might expect Charles Leclerc, Carlos, George Russell and Fernando to have their moments in the spotlight, we all know that Max has a thing about Lewis rather like Ayrton Senna had with Alain Prost, hence their frequent incidents as neither is prepared to give way. And that's what will generate the biggest headlines, once Mercedes get their car honed. Look at Brazil last year…
SK: Apart from Max Verstappen, who I think is set to win another title, I think Charles Leclerc will create headlines this season. He's not shy of expressing himself (that Beyond The Grid episode is wonderful) and he is rapid over one lap. Add to that the possibility that Ferrari will be quicker this season and he stands a chance of winning more often. And I think this will finally be the year in which he wins his home race in Monaco, too. Of course, if Ferrari's title challenge does fall flat, there are more headlines on the horizon.
MH: Fernando Alonso, relishing being the great disruptor.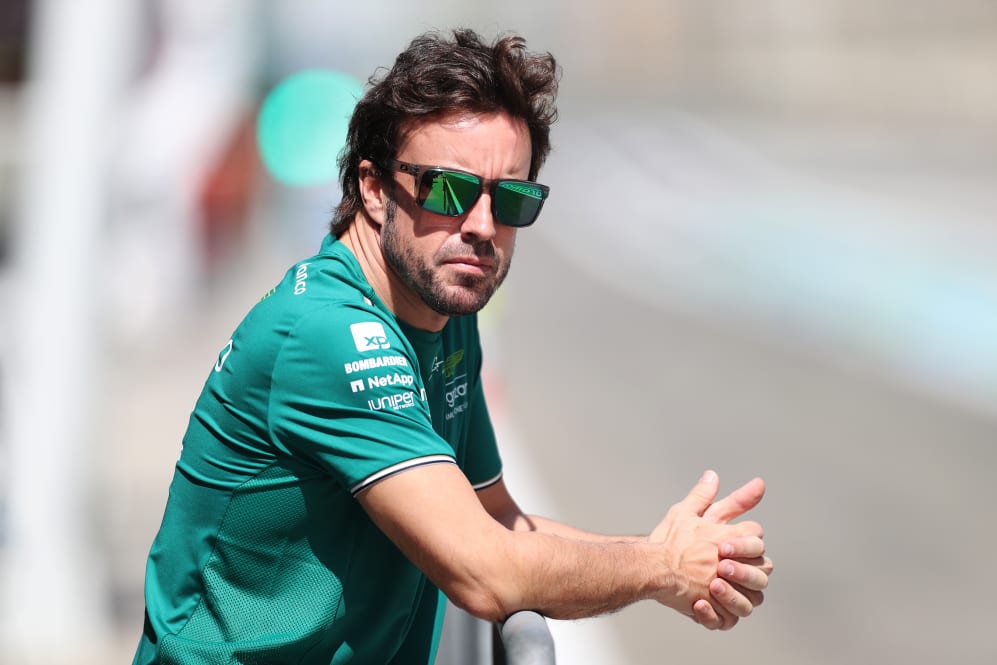 Make one bold prediction for this season…
WB: Four teams will win races and half the grid will get a podium.
LB: I'm going aggressive with this one. I reckon Fernando Alonso will finish on the podium at least five times.
DT: Aston Martin will be Alpine's strongest opposition in a very close fight for fourth place overall, but with more regular interventions from the likes of Alfa Romeo, McLaren and Haas.
READ MORE: 'They could be a real surprise' – Red Bull and Ferrari talk up Aston Martin's chances ahead of 2023 opener
SK: There will be five home Grand Prix winners this season. And I'm willing to stick my neck out and say that those five drivers will be: Carlos Sainz, Charles Leclerc, Max Verstappen, Lewis Hamilton, and Sergio Perez.
MH: Grand Prix victories for Aston Martin.
To read on, sign up to F1 Unlocked for free
You'll unlock this article and get access to:
Live leaderboard data
Epic experiences and rewards
Money-can't-buy competitions