F1 'closely monitoring' Typhoon Hagibis ahead of Japanese GP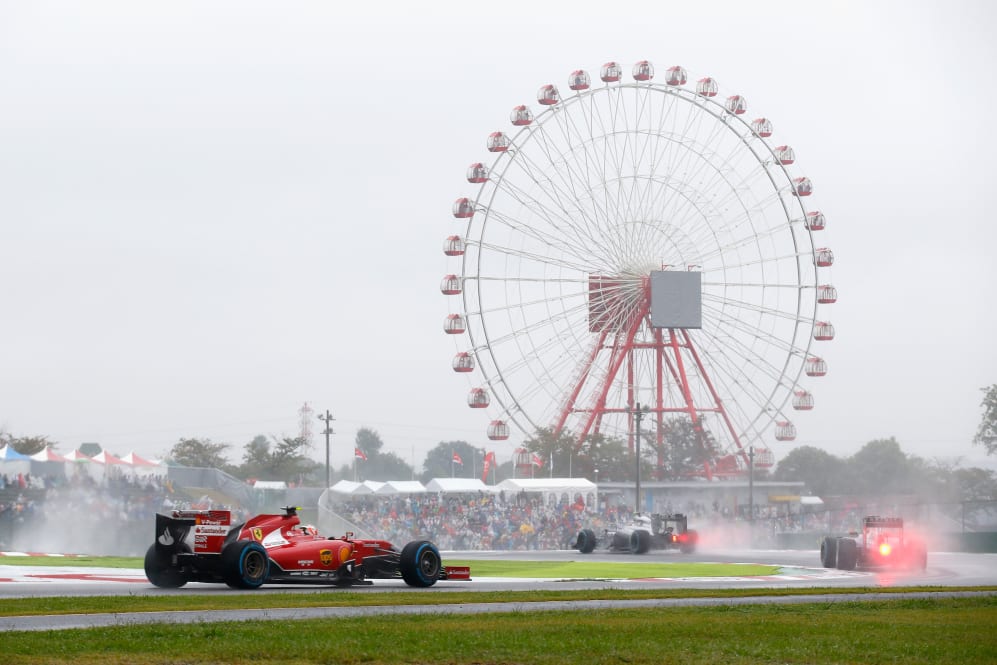 With Typhoon Hagibis tracking towards Japan ahead of this weekend's Grand Prix at Suzuka, Formula 1 bosses in conjunction with governing body the FIA, circuit officials and the Japanese Automobile Federation say they are "closely monitoring" the situation.
Current forecasts suggest Hagibis will reach Japan's shores on Saturday, when final practice and qualifying are due to take place.
F1 said in a statement: "The FIA, Formula 1, Suzuka Circuit and the Japanese Automobile Federation are closely monitoring Typhoon Hagibis and its potential impact on the 2019 FIA Formula 1 Japanese Grand Prix.
"Every effort is being made to minimise disruption to the Formula 1 timetable, however the safety of the fans, competitors and everyone at the Suzuka Circuit remains the top priority. All parties will continue to monitor the situation and provide further updates in due course."
The Japanese Grand Prix weekend has been affected by extreme weather before, most recently in 2014 when heavy rain fell during the race. Meanwhile, in 2004 and in 2010 qualifying was postponed and held on Sunday morning because of bad weather.