F1 Esports Series Preview Show kicks off 2021 Season
The action may be a few weeks away, but the spiritual start to the 2021 F1 Esports Series presented by Aramco took place on Wednesday night with the Preview Show. This special event showcased all 30 drivers from the 10 official F1 Esports teams, and provided us with a glimpse of some key storylines for the year ahead.
With special guests including Romain Grosjean, Natalie Pinkham and plenty of the F1 Esports stars for 2021, the return to streams and the drama of the championship feels so close you can touch it.
WATCH: Can George Russell and Lando Norris beat their A.I. counterparts on F1 2021
There were 10 brand new faces revealed during the event, having never taken part in the F1 Esports Series before, mixing with a bevy of stalwarts, veterans and race winners of the series. Let's take a look at all the teams…
Aston Martin Cognizant F1 Esports Team were up first, revealing an identical line-up to 2020, of Daniele Haddad, Lucas Blakeley, and Shanaka Clay.
Uralkali Haas F1 Esports Team retained their star man Cedric Thome, and drafted in new faces Matthijs van Erven and Samuel Libeert, with their operations being overseen in 2021 by Romain Grosjean and his R8G Esports outfit.
Williams Esports kept on their racer Alvaro Carreton, as well as their 2020 driver Michael Romanidis, and Italian newcomer Alessio di Capua.
A third successive team to keep one familiar driver, Scuderia AlphaTauri Esports retain Joni Tormala, while bringing in new face Dario Iemmulo, and series returnee Sebastian Job.
Oops! Error retrieving Twitter post
McLaren Shadow were the first of two teams to completely revamp their trio, with Dani Bereznay stepping in as their most experienced racer, accompanied by former Mercedes racer Bari Boroumand, and new blood Josh Idowu.
FDA Esports Team stacked their team with two champions: Brendon Leigh and David Tonizza form a superstar partnership, with series newcomer Domenico Lovece stepping up too.
Merecedes-AMG Petronas F1 Esports Team drafted in the reigning champion Jarno Opmeer, alongside 2020 rookie sensation Dani Moreno. F1 Esports veteran Bono Huis completes the line-up.
Alpine Esports Team keep Nicolas Longuet and Fabrizio Donoso from 2020's roster, and add Hungarian ace Patrik Sipos to their formula for this season.
Alfa Romeo Racing ORLEN F1 Esports Team's brand-new line-up features faces familiar and less so, with Simon Weigang, Filip Presnajder, and Thijmen Schutte on board.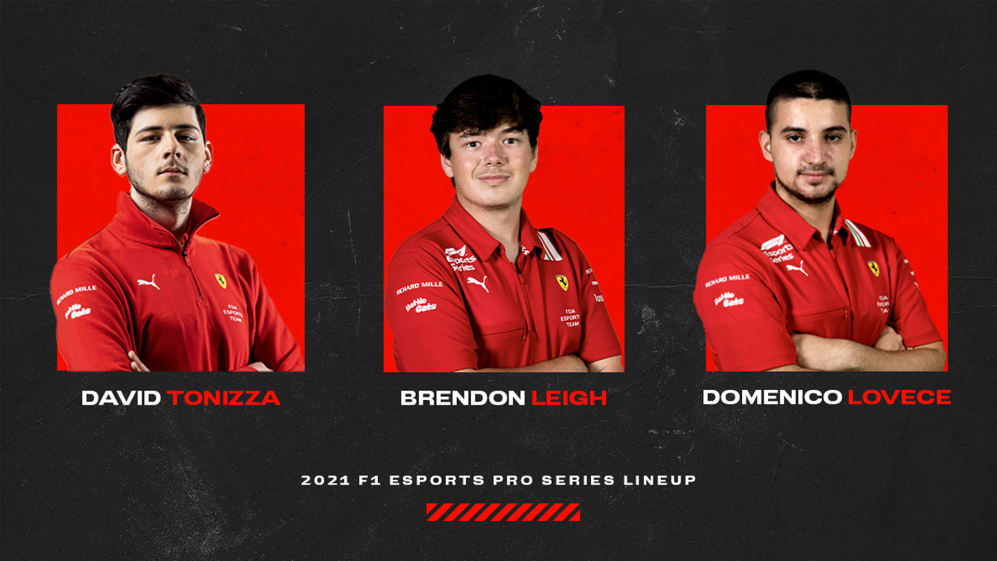 And finally, reigning team champions Red Bull Racing Esports continue with Frede Rasmussen and Marcel Kiefer as their dynamic duo, with DHL Virtual Fastest Lap competition winner Liam Parnell taking the third spot in the team.
So... when do we get to see the teams do battle?
Action gets under way in four weeks, with Event 1 kicking off the championship on Wednesday October 13. Join us first for the qualifying show (Twitch, YouTube) at 1530 BST, and then the live race show later on at 1930 (Twitch, YouTube, Facebook). We can't wait to start the season with you!