Feature F1 Unlocked
F1 ICONS: Rally legend Sebastien Ogier on four-time F1 champ Sebastian Vettel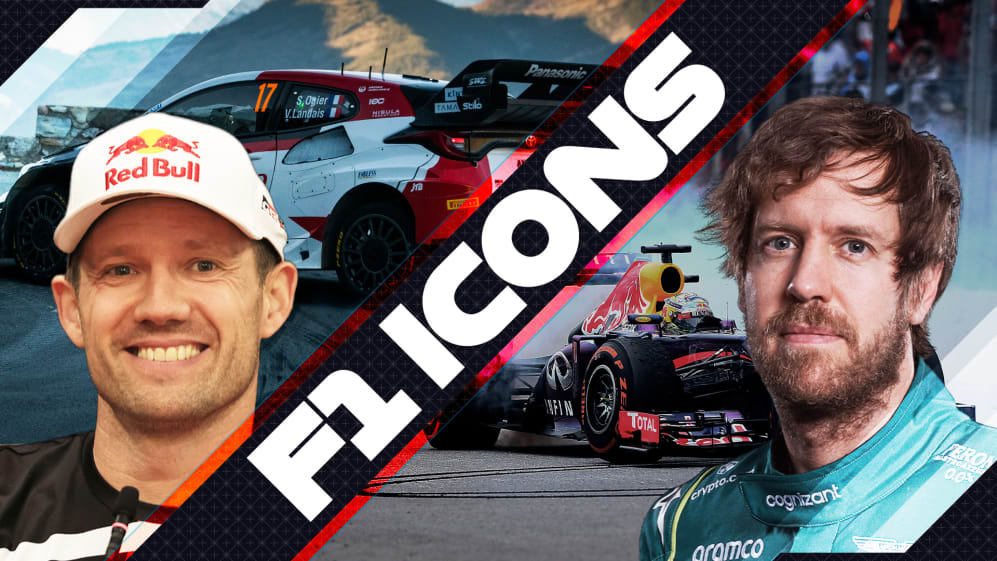 One of the most decorated rally drivers ever, Sebastien Ogier has eight World Rally Championships under his belt. As part of a new series that views F1 through the lens of the greatest sportspersons and biggest artists, we asked the Frenchman for his F1 Icon. He chose four-time F1 champion Sebastian Vettel...
It's really hard to pick one moment in Seb's career. Becoming a world champion is an amazing achievement but doing it four times in a row is very special, and that's probably what sticks out the most for me.
He won his last title when I won my first one, in 2013, and of course, back then for me he was also like a big inspiration. Not only that, he was part of the dominant Sebs: we had Loeb in rally, him in Formula 1, and then I dreamed of being the next one!
I couldn't have dreamed for more, really. As a kid, I always saw F1 as the pinnacle of circuit racing. My dad looked up to Ayrton Senna at the time and we went to Monaco every year, well, only to see Free Practice on Thursday because back then it was free to watch from one part of the track. It started like that for me.
Anyway, back to Seb.
F1 ICONS: Olympic legend Usain Bolt on Sir Lewis Hamilton
He's had an amazing career, driving for fantastic teams like Ferrari and Red Bull. Of course, the end was a little bit more difficult and, in my eyes, he deserved better in terms of racing and results. But you cannot take anything away from his achievement: taking four championships in a row is exceptional.
Of course, motorsport is a team sport and you're always going to win if you are surrounded by the right people. But I also believe that you need to be a good leader to make that happen, and I think Sebastian also had that in in him, that he's really able to move people, to move the team to support him 100% and push everybody to give their best.
But I respect the decision to retire – it's also driven by his desire to be a better dad at home and have more time for his family.
What I would like to say about Seb is that he is obviously an amazing sportsman, with what he's achieved, but I also admire him as a person – and I think it was so nice to see, last year when he retired, how many people wrote really nice things about his personality.
TREMAYNE: Farewell Sebastian Vettel – a four-time champion with conscience and charisma to match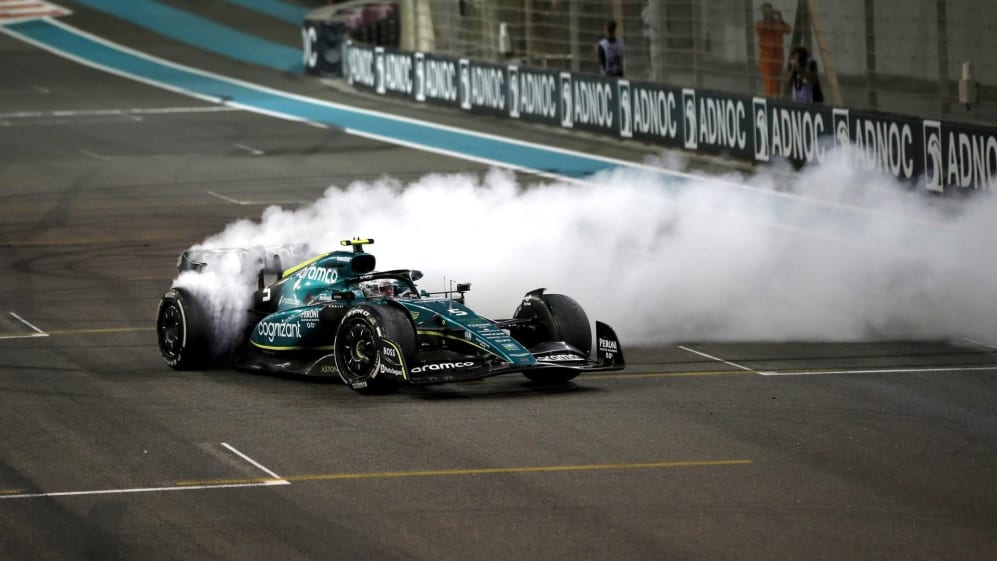 I'm a little bit older than him but, when we started racing, this question about the environment was not really in the picture as much as it is today. It's something that will affect us a lot and we want to do something for our future generations – we are both parents and thinking also about our kids in this moment.
Of course, it's easier to speak up when you are Sebastian Vettel, and when you are four-time world champion and have that history in this sport to take a position and to start talking.
But that's where the leadership needs to come from. Of course, a guy like him or Lewis has much more credibility, but still – not everybody does it. Seb did it in F1 in a great way, and he used his position, and it definitely has an impact when a guy like him starts to talk.
I haven't talked to Seb in a couple of months now, but our wives talk to each other a lot, much more than we do, and we always say we should meet, we should do something. I'm sure we'll meet again soon. But the funny thing is that I credit Seb as a matchmaker…
ALL ACCESS: Go behind the scenes with Sebastian Vettel for his emotional F1 farewell in Abu Dhabi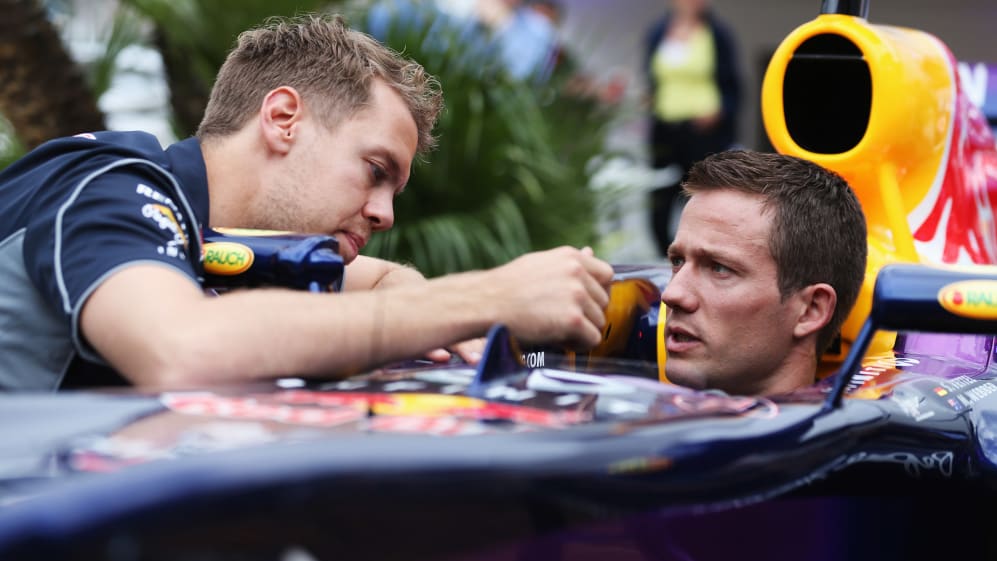 I'm not sure if it was the first time we'd met, but one of the first times we met was at the Race Of Champions in 2012, he was there racing for Team Germany with Michael Schumacher, and I was there for France with Romain Grosjean, and let's say at the end of the season everyone is quite relaxed.
So, we had quite a wild afterparty, and there was a bit of alcohol there. Let's just say, I always joke that it's thanks to Seb that me and my wife ended up together!
READ MORE: 'I was just so proud of him' – Norbert Vettel on his son Sebastian's journey from karts to world champion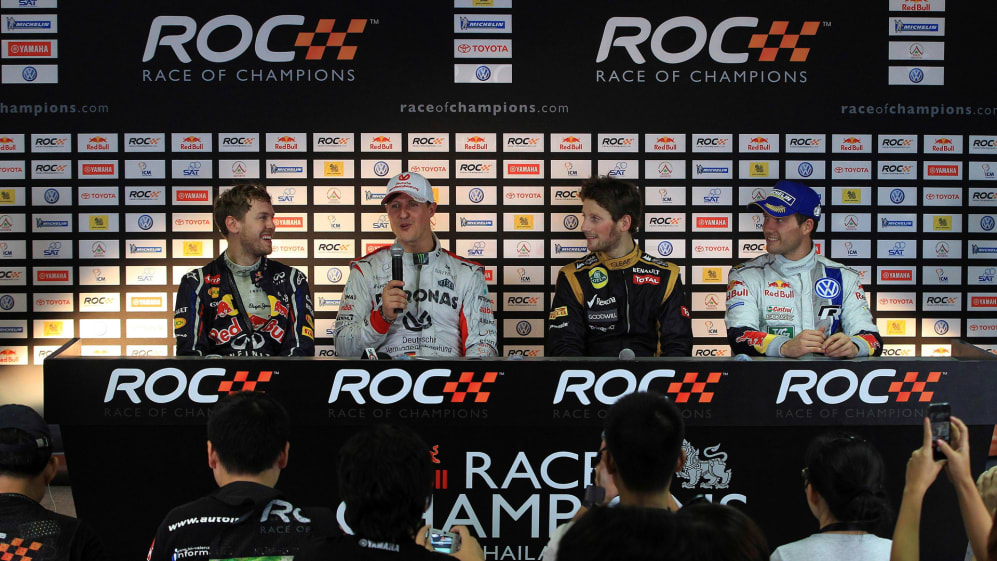 BEYOND THE GRID: Vettel names 'biggest natural talent' he's faced in F1 as he prepares for final race
Seb and I always talked about swapping seats and I did manage to test for Red Bull in F1 some years ago, which was an amazing experience, although I never did get the chance to swap seats with Seb.
I'm pretty sure he could be successful in rally because he has a lot of skills as a racing driver but he's also a clever guy. I'm not sure it will be on his agenda because he's a great family man and I'm certain he's enjoying time with his family and he's probably not prepared to leave them for a long time again. I think it'd be more of a fun experience for him to try – but you never know.
What I do know is that he will continue to do great things in this sport, whether or not he's at the wheel.
To read on, sign up to F1 Unlocked for free
You'll unlock this article and get access to:
Live leaderboard data
Epic experiences and rewards
Money-can't-buy competitions