Podcast
F1 Nation: Gerhard Berger on why Verstappen can beat Hamilton in 2021 and his Portuguese GP memories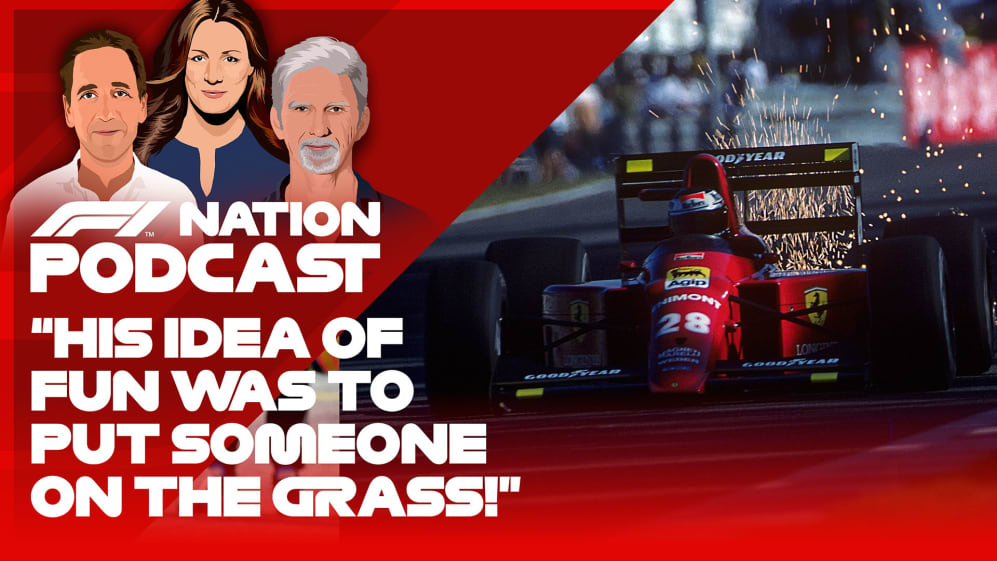 They don't make 'em like Gerhard Berger any more – and as this week's guest on F1 Nation podcast, the Austrian veteran is in his usual hilarious form, as he opens up about his memories of racing in one of Formula 1's most power-hungry periods, as well as giving his verdict on the 2021 season.
Berger drove in F1 during a time of classic rivalries – Williams vs McLaren in the mid-1980s, for one, or Ferrari vs McLaren at the turn of the 1990s for another. And reminiscing with his old sparring partner Damon Hill on this week's episode of F1 Nation, Berger says he's glad to see the fight heating up between Red Bull and Mercedes, and their drivers Max Verstappen and Lewis Hamilton, in 2021.
PODCAST: Gerhard Berger on partying, practical jokes & more
"I think after having so many years with just one team dominating and knowing already after the first corner that if Lewis is in front, there's probably nothing going to change anymore… this year finally we are seeing a proper race," Berger tells hosts Hill and Tom Clarkson.
"We love to see such a competitive young guy like Max against an experienced guy like Lewis and the story between Mercedes and Red Bull heating up. I think that's what we're used to from the old days. In my days that was normal, Williams against Ferrari and McLaren and so on."
All the Angles: Irvine flips Hill in Portugal 1994
So does Berger – who contested 210 Grands Prix for the likes of Ferrari, McLaren and Benetton from 1984 to 1997 – really think that Verstappen can take the fight to Hamilton in 2021?
"Why not? I think he's bloody good!" he says. "I think he doesn't have the experience of Lewis, and Lewis showed him the way in Bahrain when he sent him [off at Turn 4]. But [Max] learns very quickly, and the first corner at Imola, he just said, 'Lewis, come, try to overtake me – you're going to go off!'
"So I think he has already good experience, he's still young and what he doesn't have, he learns very quick. So I think there's going to be, most probably, a strong fight."
To hear more from Gerhard Berger, including his memories of Bernie Ecclestone's uncompromising approach to wet races, playing tricks on Damon Hill and his memories of racing in Portugal – where Formula 1 heads this weekend – tune into this week's episode of F1 Nation in the player above, or via your favourite podcasting platform.