F1 to support Sir Jackie Stewart's Race Against Dementia charity
Formula 1 has announced its support of Race Against Dementia (RAD), the charity established by three-time F1 world champion Sir Jackie Stewart that raises money for global research, development of treatments and a potential cure for dementia.
Inspired by the problem-solving approach adopted in F1, RAD enables early career researchers and other dementia scientists to pursue innovative ideas at the highest level.
READ MORE: F1 Hall of Fame – Three-time F1 world champion Sir Jackie Stewart
Through a combined commitment to innovation, Formula 1 and RAD will use the sport's global platform and growing fan base to raise awareness of RAD's crucial work and support its fundraising efforts, encouraging drivers, sponsors and fans to join the race against dementia – which Stewart's wife, Lady Helen, was diagnosed with in 2015.
The announcement fittingly comes in the 50th anniversary year of Stewart's third and final F1 world championship triumph – the Scot having won the 1969, 1971 and 1973 titles, along with 27 Grand Prix victories.
"Formula 1 is proud to be supporting Race Against Dementia in their tireless work to find a cure for a terrible disease that destroys lives and rips families apart," said F1 President and CEO Stefano Domenicali.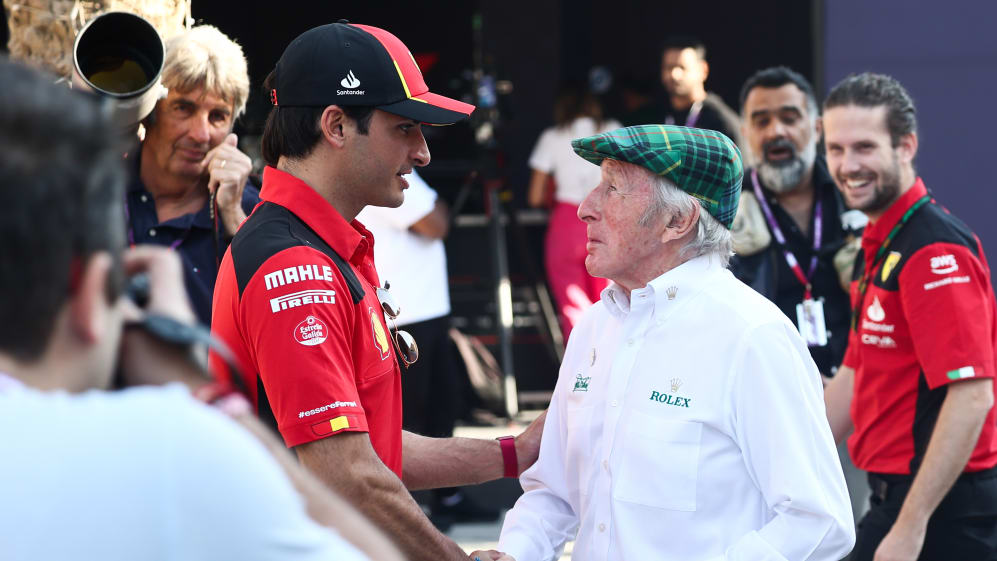 "I want to pay tribute to Sir Jackie Stewart for his incredible efforts to raise awareness and funding for a cause that I know is very personal to him.
"We believe we can use our platform as a global sport to further highlight awareness and help to find a cure for something that affects so many people around the world."
ORAL HISTORY: The inside story of Stewart GP's fairytale '99 European Grand Prix victory
Sir Jackie Stewart, OBE, Founder and Chair of Race Against Dementia, added: "I am delighted that F1 has appointed RAD as an official charity.
"Unless we do something to find a cure or way to prevent this terrible disease, one in three people born today will die with dementia. The statistics are horrifying.
"My wife of over 60 years, Helen, was diagnosed with frontotemporal dementia in 2015, so I know first hand the problems that people living with dementia face. This crisis cannot continue – please help me by joining our race against dementia."