F1 TRACKS: Check out the Tiesto x Heineken takeover ahead of the Dutch Grand Prix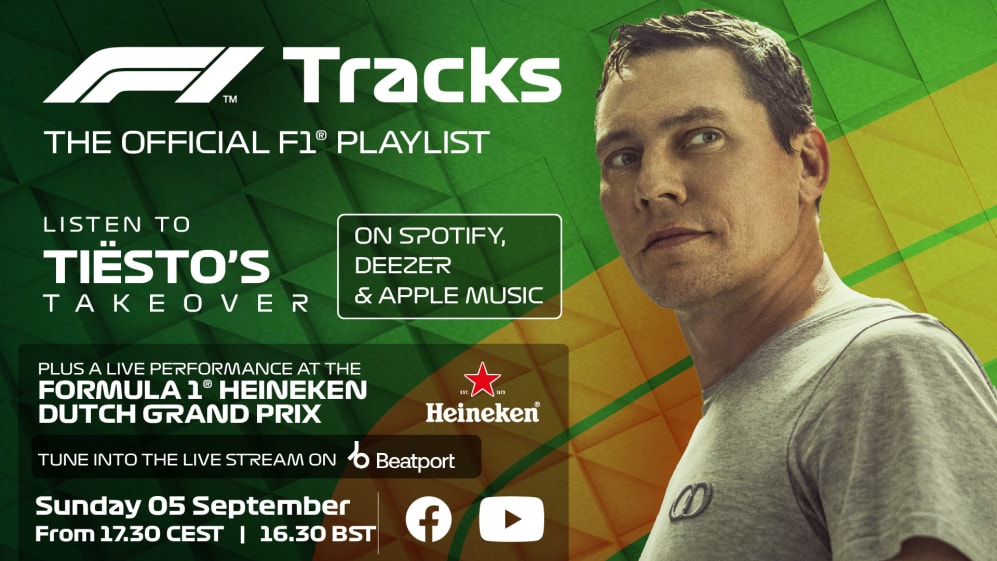 Formula 1 returns to the dunes of Zandvoort for the first time since 1985 – and although the 20 F1 cars' 1.6-litre turbo hybrid engines will be providing the majority of the soundtrack this weekend, when the cars aren't on circuit, who better to dish out the tunes than legendary Dutch DJ Tiesto?
You can listen to the exclusive Tiesto x Heineken takeover on Spotify, Deezer and Apple Music – and check out our Q&A with Tiesto below:
What's the best thing about F1?
The speed and the noise of the cars.
Any similarities between the buzz of F1 and the buzz of live music?
Both are very exciting!
Favourite driver?
Max Verstappen.
Favourite team?
Ferarri.
Favourite F1 track?
Zandvoort! Because it's home.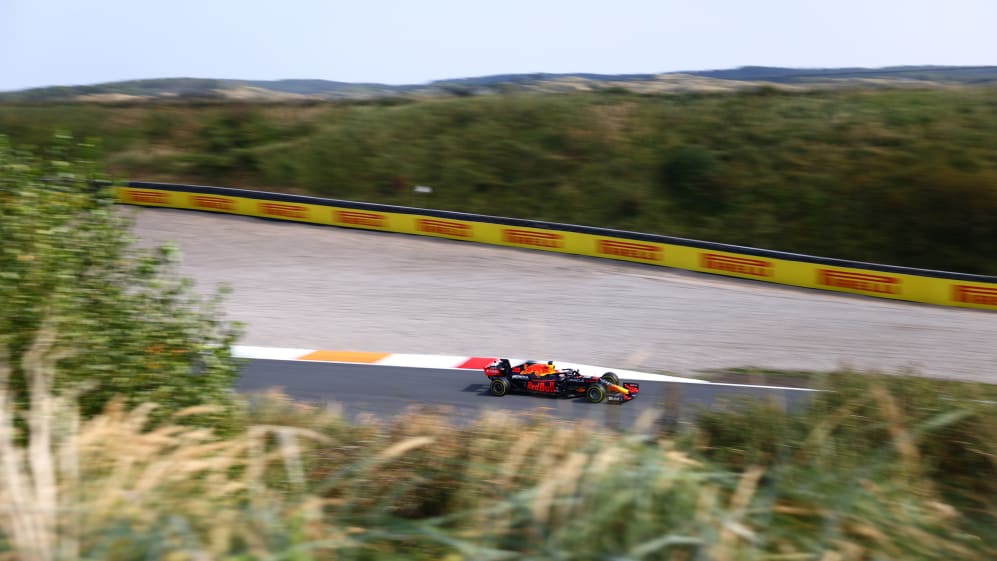 If you could pick one of your songs to be the new theme tune for F1, which would it be and why?
Split because it's a super hype song and gets the crowd going.
What are your favourite memories from following Formula 1?
I am a huge fan of Ayrton Senna. For me he's the greatest of all time and I loved that era of F1.
Which F1 driver do you think would make the best music artist and why?
Ayrton Senna because he had so much charisma.
If you could go to a gig with three people dead or alive, who would they be and what band or artist would you go and see?
I would go with Kanye West, Jonsi and Avicii to go see Mozart in Vienna live.
Tell us about your latest single?
It's called Don't Be Shy and it's a super catchy one. Once you hear the melody you won't be able to get it out of your head!