Podcast
F2 PODCAST: The Road to F1 - Luca Ghiotto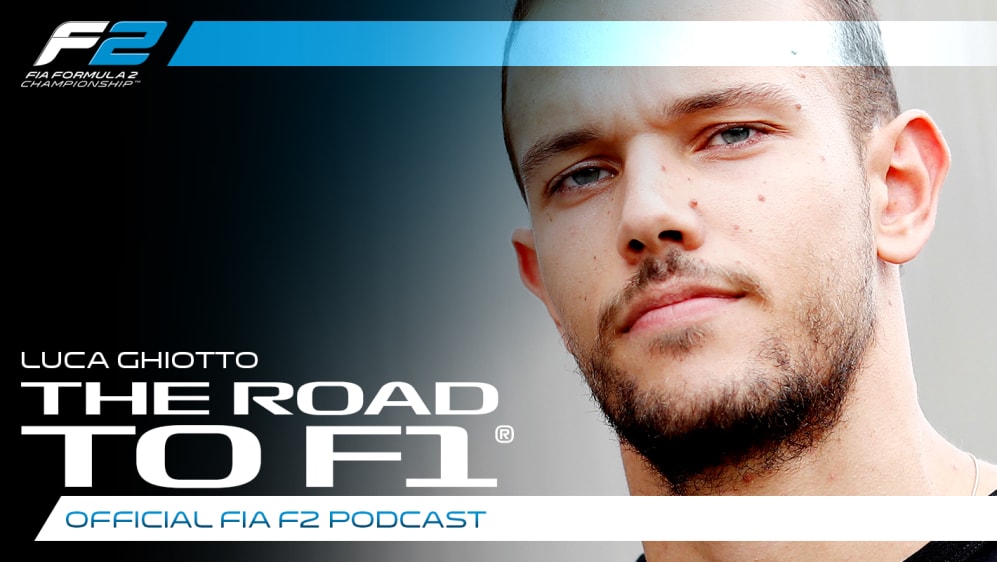 As racing drivers go, Luca Ghiotto is as honest as they come. The 24-year-old Italian joins Alex Jacques and Rosanna Tennant in the latest episode of F2: The Road to F1, and as always, he tells it like it is.
Ghiotto's career is one which seems to have been defined by fine margins, whether for or against, and he doesn't shy away from discussing the more difficult periods of his time in motorsport.
This includes his GP3 title fight with 2020 Renault F1 driver Esteban Ocon, when Ghiotto finished a mere eight points behind the Frenchman, despite securing more wins. The 24-year-old speaks about the part this played in a Red Bull junior drive falling through, while Ocon went on to sign with Mercedes' academy programme.
The UNI-Virtuosi driver discusses all of this, as well as some memorable moments racing at home in Monza, and the current Formula 2 season.
Listen to the full episode via the player below or using your favourite podcast app.
To make sure you never miss an episode, subscribe to F2: The Road To F1 on Apple Podcasts, Spotify, or your favourite podcast app.