Report
F3: Ralf Schumacher's son David takes maiden series win in commanding Race 2 display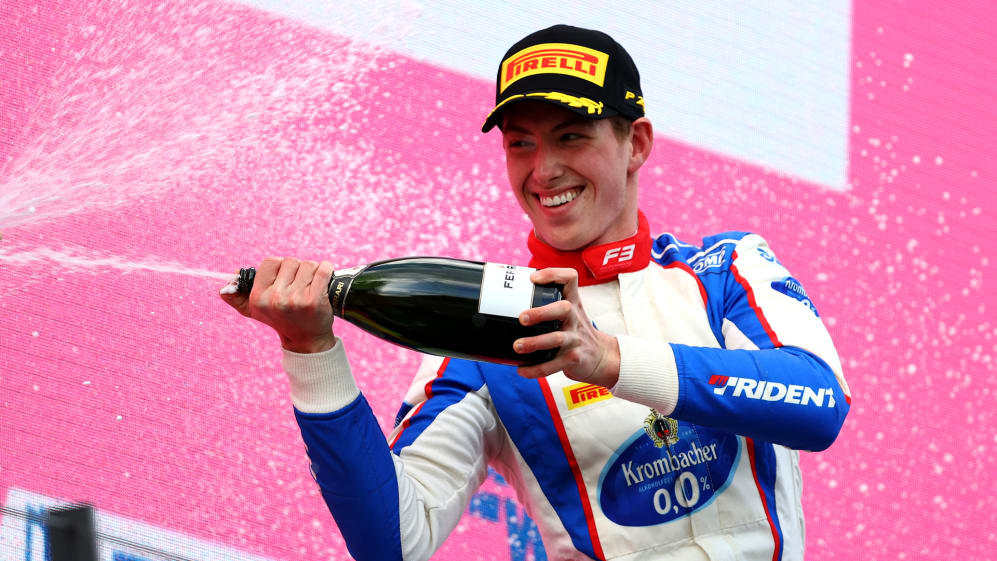 David Schumacher took his first Formula 3 points in resounding fashion, controlling Race 2 to win from lights-to-flag at the Red Bull Ring, ahead of Mercedes' junior Frederik Vesti.
Schumacher – the son of Formula 1 race winner Ralf Schumacher – started from reverse grid pole after a host of late penalties from Race 1.
F3: Hauger thunders to Race 1 victory from P12 in dramatic fashion at the Red Bull Ring
Despite not quite pulling right up to the white P1 line, Schumacher managed to bolt into the lead when the lights went out and from there his win never looked in doubt.
In third, Race 1 winner Dennis Hauger took plenty of plaudits with his second podium in a row. The Red Bull junior made up nine places from 12th to further increase his lead at the top of the championship.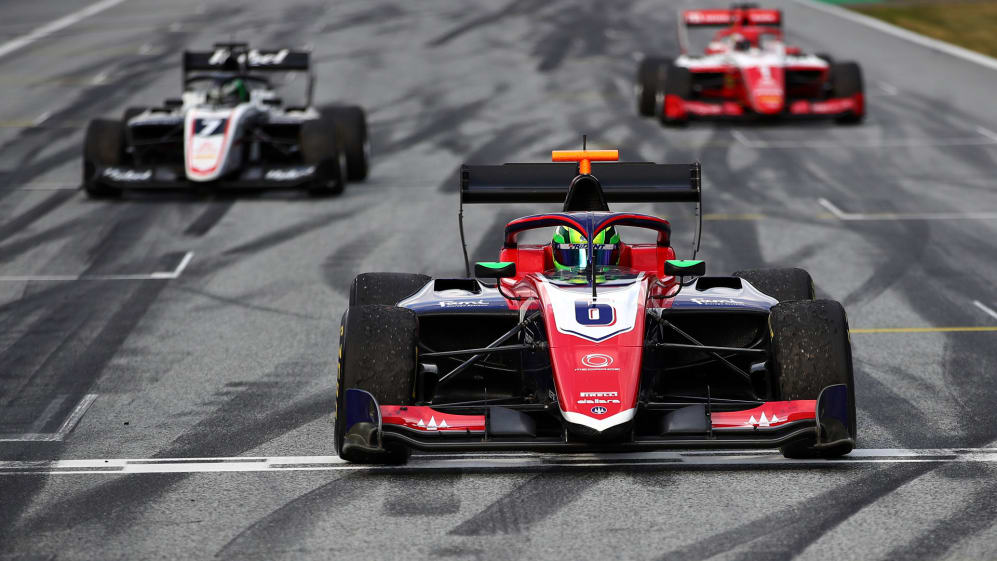 Despite running as high as second at one point, Hauger's main championship rival Victor Martins ended as one of five retirements when he seemingly lost power in the closing stages of the race.
READ MORE: Alonso says Zhou 'executed FP1 perfectly' in his place at the Red Bull Ring
Meanwhile, after retiring from Race 1, Arthur Leclerc put on another brilliant recovery drive in Race 2, the Ferrari junior making up an incredible 21 places to sixth, finishing just behind Red Bull junior Jonny Edgar and Roman Stanek.
After taking pole in Friday's qualifying session, Hauger has the chance to become the first driver in Formula 3 to take three podiums in one weekend, in Race 3 on Sunday. The Red Bull junior will line up alongside Mercedes Junior Team driver Vesti at 1105 local time.