Feature
FACTS AND STATS: Win 12 for Red Bull heralds most successful season start in F1 history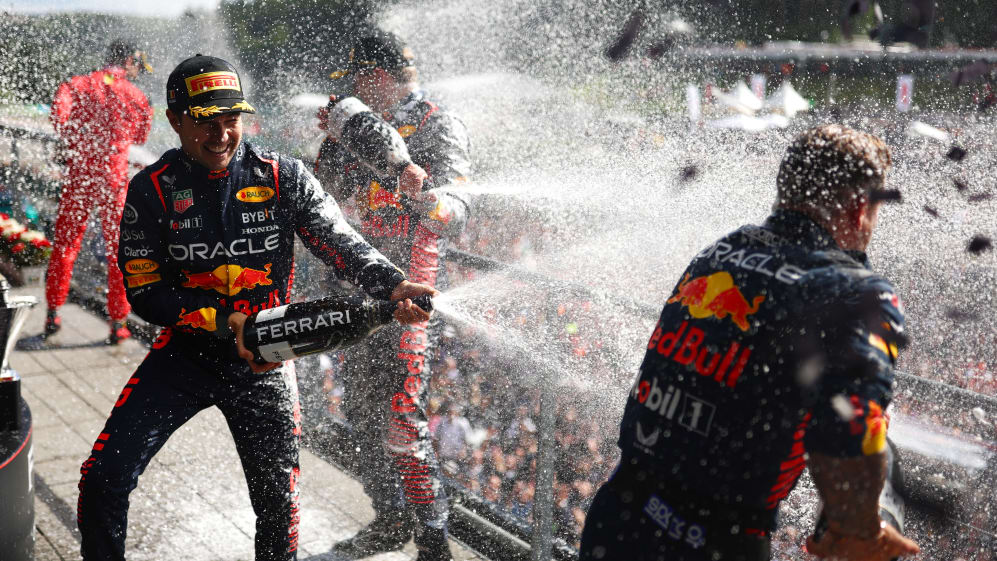 The records just keep on falling to Red Bull and Max Verstappen, who showed no sign of releasing their vice-like grip on the 2023 titles in Belgium on Sunday. There were, however, some notable numbers for plenty of others on the grid – here's our round-up from Spa.
• Verstappen won by 22.305s. Last year he won this race by 17.841s.
• It was Verstappen's eighth consecutive championship race win, just one short of the all-time record held by Sebastian Vettel from 2013.
RACE REPORT: Verstappen charges to Belgian GP win as Red Bull bag 1-2 finish
• Prior to today, Verstappen had never won from sixth on the grid. It means he ties Fernando Alonso's record of nine winning grid positions.
• With 314 points so far in 2023, Verstappen has already exceeded Vettel's championship-winning points totals in 2010 (256 points) and 2012 (281 points).
• Today was Verstappen's 13th consecutive podium finish (the fourth-longest streak in history).
• Verstappen will arrive at his home race next month having not lost a Grand Prix or a Sprint event in almost four months (since Azerbaijan on April 30th).
• In finishing one-two for their 12th win of the year, Red Bull broke the record for most victories from the beginning of a single season (McLaren won the first 11 races in 1988).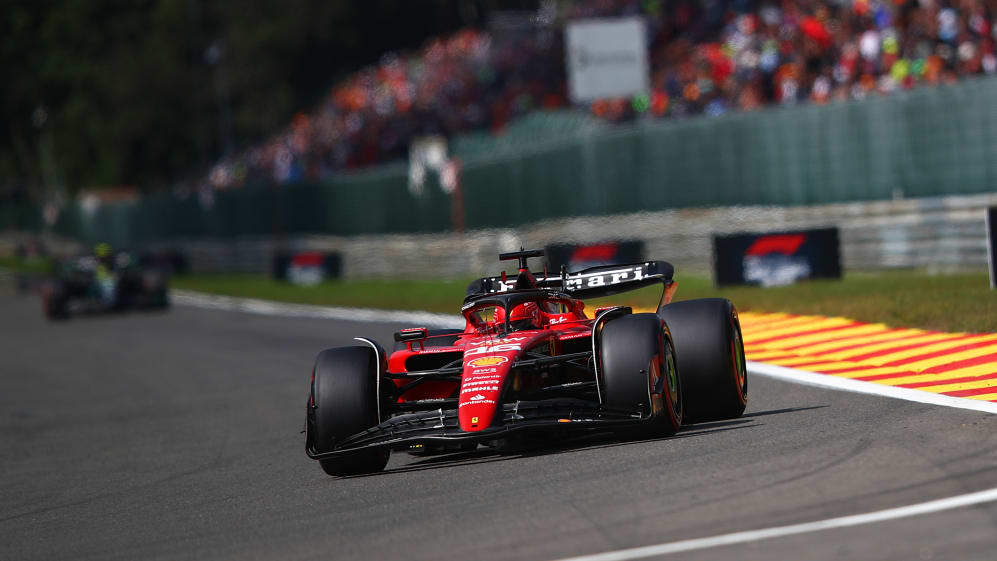 • It was Red Bull's fifth one-two finish of the season and ties their best-ever season total, set in 2022.
• Red Bull finished one-two in Belgium for the second year in a row.
• P2 was Perez's best finish since the Miami Grand Prix, seven races ago.
RACE START: Enjoy the action from Spa as Perez passes pole-sitter Leclerc while Piastri and Sainz collide
• It was Perez's 33rd career podium, surpassing Daniel Ricciardo's career total.
• With P3, Ferrari's Charles Leclerc took his third podium finish of the year.
• Leclerc has now failed to win his last nine starts from first on the grid.
• Perez finished 4.5s further behind Verstappen today than he did when finishing second behind his team mate in last year's Belgian Grand Prix.
DRIVER OF THE DAY: Flawless Verstappen gets your vote after imperious Spa win
• After finishing P4 for Mercedes, Lewis Hamilton has scored in every race this season.
• He also set the fastest lap of the race, meaning he is now only one point behind Aston Martin's Fernando Alonso in the battle for third in the drivers' championship.
• Alonso finished fifth in Belgium for the second year in a row.
• Mercedes' George Russell finished sixth for the second consecutive weekend, having never finished sixth before in his entire F1 career.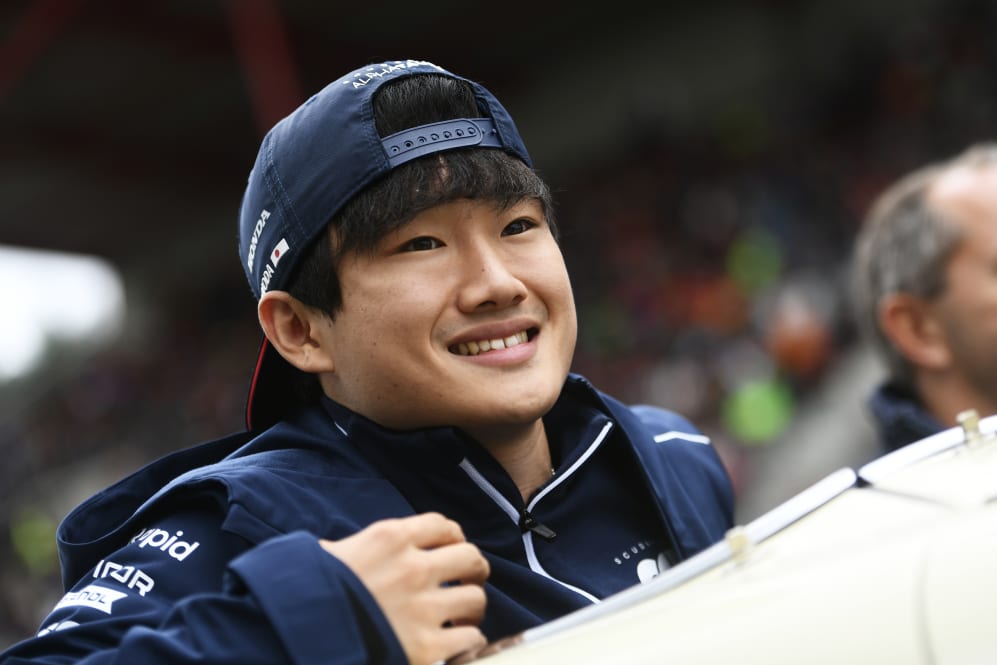 • With P7 for McLaren, Lando Norris tied his best-ever Spa result (he previously finished seventh in 2020).
• After taking P8 for Alpine, Esteban Ocon has now scored points at Spa in his last six consecutive appearances.
• It was his first points-finish since Canada, four races ago.
• With P9 for Aston Martin, Lance Stroll tied his best-ever Belgian Grand Prix finish (2020).
• Stroll has not had a top-eight finish in the last five races.
• Yuki Tsunoda took P10 and has scored all of AlphaTauri's points in 2023.
• Tsunoda has now finished 10th on three occasions this year (Australia, Azerbaijan, Belgium).
• Pierre Gasly could only manage P11, but still scored more points in yesterday's Sprint (six) than Alpine team mate ocon scored in today's Grand Prix (four).
• Carlos Sainz's DNF for Ferrari was his fourth failure to finish at Spa (fifth when including his did-not-start in 2020).
• Oscar Piastri's early DNF for McLaren was his first retirement since his F1 debut in Bahrain at the start of the season.