'Ferrari comes first' – We'll impose team orders 'when it's the right time' says Mekies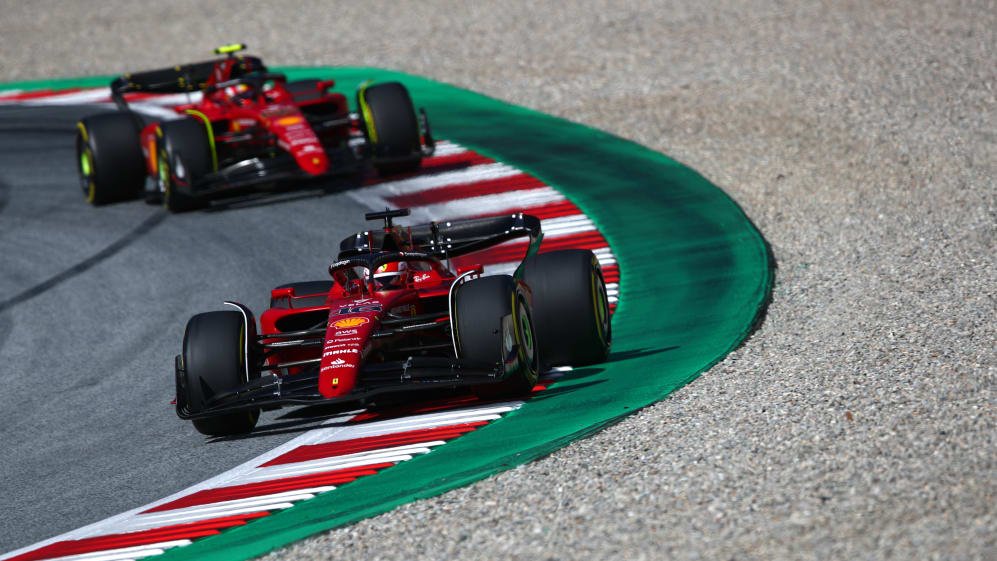 With Formula 1 returning this weekend with the Belgian Grand Prix, Ferrari will be looking to make inroads on Red Bull's 97-point gap at the top of the constructors' championship. And to help them do that the Scuderia's Race Director Laurent Mekies says the team could employ team orders this season, if it gives them "the best result for the team".
As things currently stand at Ferrari, Charles Leclerc sits second in the championship with 178 points – 80 points behind championship leader Max Verstappen – while team mate Carlos Sainz is in fifth place with 158 points. And while Mekies admits they may focus on one of their drivers at some point this season, he insists "Ferrari comes first."
"It is more discussed outside Ferrari than inside Ferrari [the topic of team orders]," said Mekies. "But more seriously, again, we have always been very clear. We target to have the best result for the team; Ferrari comes first.
VERSTAPPEN VS LECLERC: The very different gameplans the two drivers will need to seal the 2022 title
"And then of course there will be a point where we will need to focus more on a driver compared to the other one if the championship position is requiring. So, it does not mean waiting for the mathematical difference but it means being at the point of the season where you think it is the right thing to do so."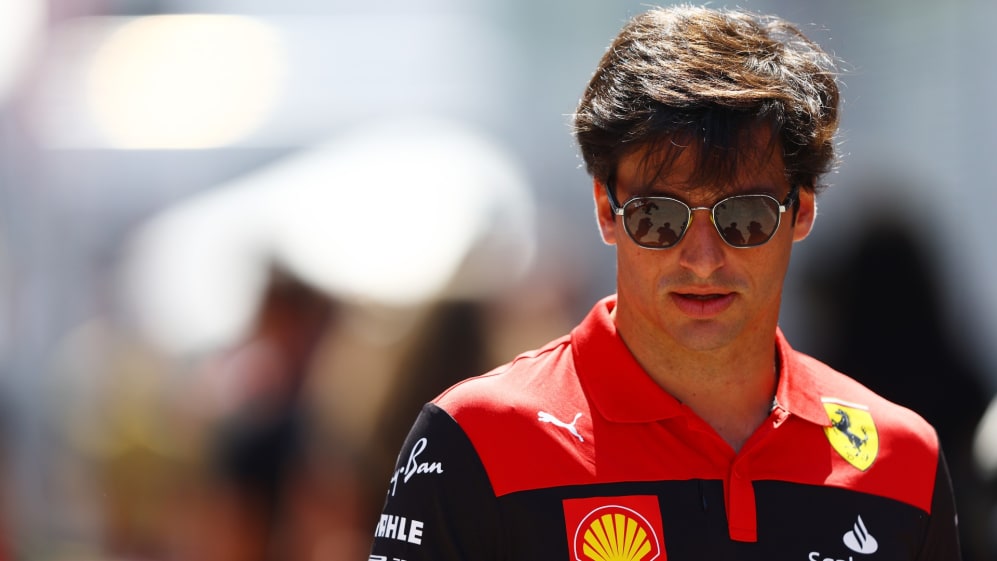 Speaking ahead of the Hungarian Grand Prix – where Sainz finished in P4 – Mekies was also asked whether the Spaniard's improved form heading into the summer break had seen him become team leader. But he says Ferrari are not concerned about leadership positions, insisting the sole focus of the team is making both drivers as fast as possible.
"So, at first you are very right in saying that Carlos has had three extremely strong weekends: Silverstone, Austria, France. We are very, very happy with that," said Mekies. "It did not show up so much on the final race classifications besides Silverstone because we had other things to deal with. But you are very right in saying that he has made great progress since the start of the season.
READ MORE: Carlos Sainz on his 'rollercoaster' 2022 season, and why he has no doubts he can tilt for titles in the future
"We made no secret at the beginning of the year that naturally the car was not suiting him very well. We had to work a lot with him, with his engineers, with everybody back in Maranello to make sure we can give him something he is more comfortable with. And these things take time. And slowly, it seems that we are heading towards the right direction, which is another great sign for the team and the way we interact.
"So, I think that's where it is," he continued. "Does it make somebody a leader or not? No, it doesn't, it is not what makes a leader or not. We know we have two very, very good drivers. We treat them in a way that we can maximise our championship positions and we want them as fast as they can possibly be."