Ferrari evaluating right to review Vettel-Hamilton incident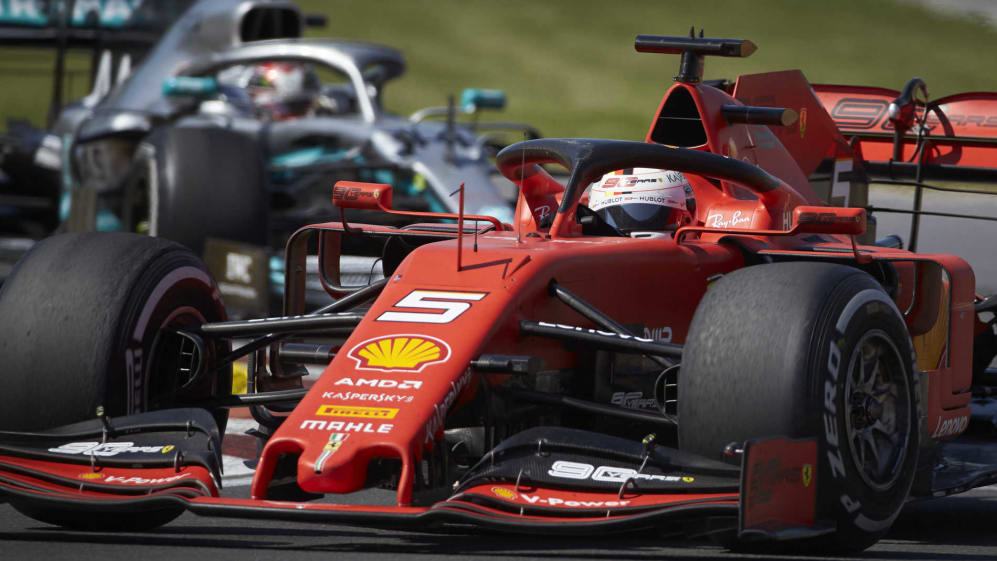 Ferrari have decided not to appeal against the decision to punish Sebastian Vettel with a time penalty that cost the Prancing Horse what would have been their first win of 2019 in Canada – but that is not yet the end of the matter…
Vettel took the chequered flag in Montreal ahead of Mercedes rival Lewis Hamilton, but dropped to second place after the penalty, which was given for rejoining the track in unsafe fashion and forcing Hamilton off track after Vettel briefly ran over the grass at Turn 3.
After the race Ferrari lodged notice of their intention to appeal the stewards' decision, giving them 96 hours to gather evidence and decide whether to push ahead with contesting the penalty – a move they have now decided against.
However, Ferrari are now evaluating whether to review the penalty under the FIA's International Sporting Code, which allows for further action should any "significant and relevant new element" come to light that was not available at the time of the race.
Should the team go down that route, they would have 14 days after the publication of the official Canada race results – so by the Sunday of the forthcoming French Grand Prix – to take this approach and produce fresh evidence.