Ferrari half a second ahead says Hamilton, as he predicts toughest battle yet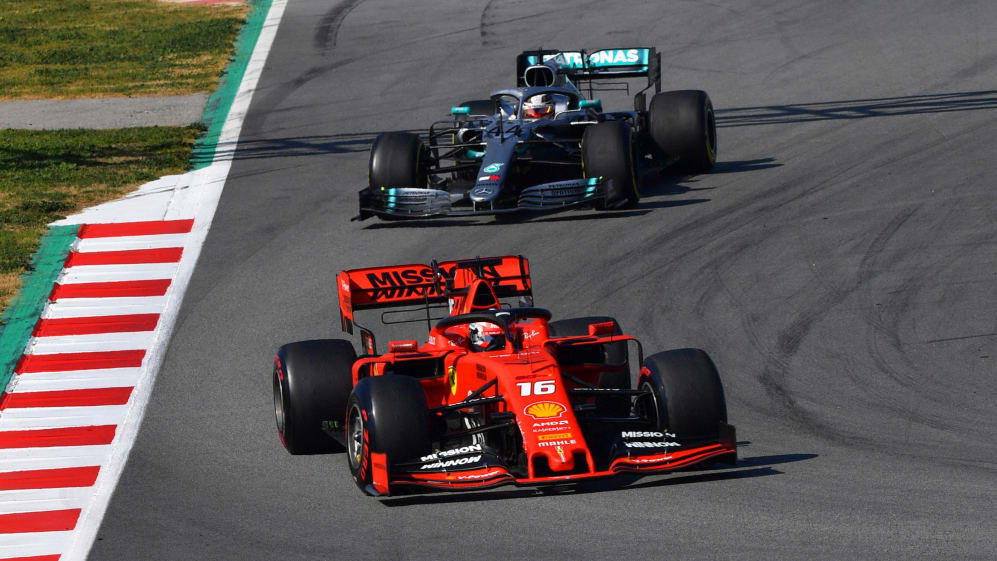 We've only had eight days of proper running in 2019 so far – but reigning world champ Lewis Hamilton is already saying Mercedes have a 'hill to climb' to get on terms with rivals Ferrari, who set the pace over the majority of pre-season testing at Spain's Circuit de Barcelona-Catalunya.
For most of testing, Mercedes appeared to be 'sandbagging' with their new W10, as Ferrari frequently headed the end-of-day timesheets. On the final day, however, Valtteri Bottas pumped in a seemingly representative lap of 1m 16.561s on Pirelli's softest C5 tyre, his time over 0.3s adrift of Ferrari's best on the same rubber. And Hamilton thinks that the gap between Ferrari and Mercedes might be even bigger than that.
Many things to improve on 2019 Mercedes, says Bottas
"I think it's potentially half a second, something like that," said Hamilton. "But we will be analysing a lot from this test and there will be some mods that we'll try and implement before [Australia]. There's obviously not a lot of time, but over this next week, hopefully we'll gain another tenth at least just in our understanding of the car.
"Everyone also has different power modes and all those kind of things, and fuel usage – you don't know what fuel everyone else is on. So Melbourne will be kind of the first time you get a sight of it, and then, as always, every year I say it's a good four races before you fully know just where you stand.
"This is going to be the toughest battle yet, which is exciting... for all the fans. But as I said, Ferrari, their pace is very, very good at the moment, so the challenge is going to be harder than ever."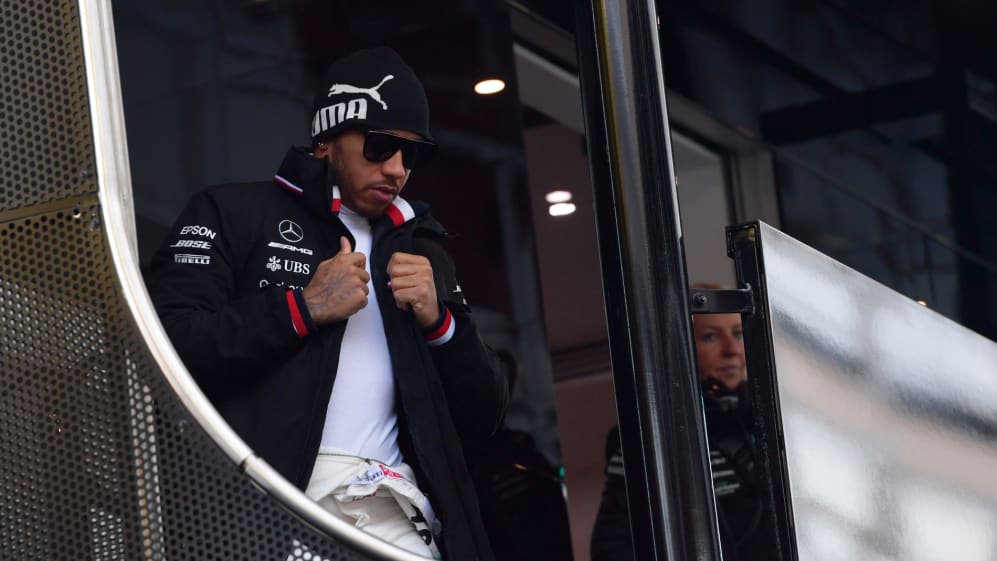 Panic stations at Mercedes then? Not quite, with Hamilton claiming that, despite Ferrari's apparent advantage so far in 2019, the Silver Arrows relished the challenge of fighting the Scuderia, and remained 'united' in trying to bring a sixth straight double championship home to Brackley.
"I have the confidence that I have the team to do the job," said Hamilton. "We're the most united that I think we've ever been.
"Last year, [Ferrari] arrived here with a car that was working well, but they've done even better this year. That's okay – we don't mind the challenge, we'll fight, it just means we've got to work harder.
"But I'm really, really proud of what my team's done to get us to where we are today, it's not that I'm worried or disappointed or anything. We're just incredibly encouraged and enthused with the fact that we're working as hard as we are. We've got a hill to climb, but we know how to do it, so it's just about how we strategise, how diligent we are in these next days to analyse what we do, no shortcuts and try to bring more performance."
F1 Fantasy – get in the game!
Have you picked your F1 Fantasy team yet? Head here to choose your dream line-up.