Ferrari: Tyre struggles mean pole will be difficult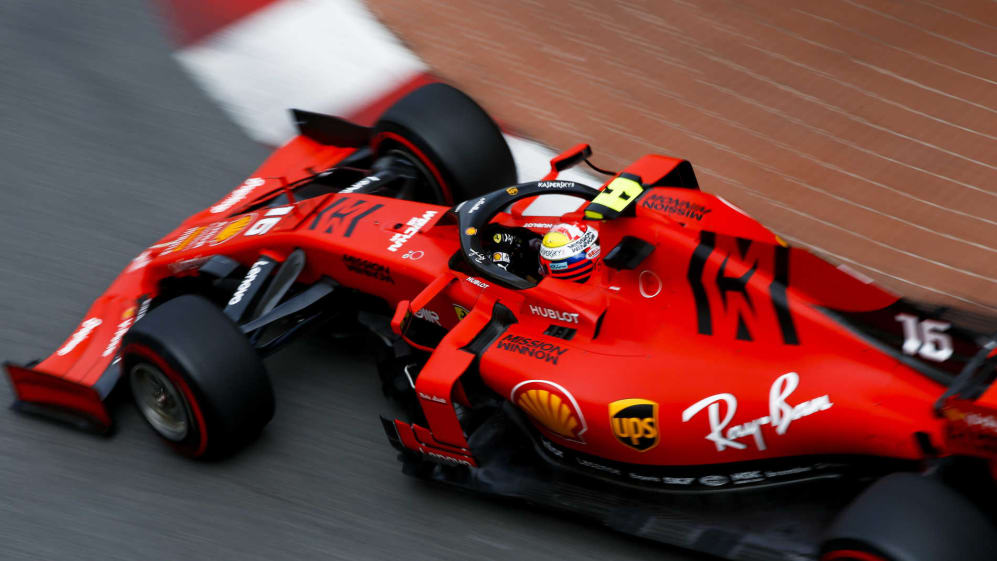 Ferrari's hopes of pole and victory took a blow on Friday as they finished three quarters of a second adrift of championship leaders Mercedes in Monaco Grand Prix practice. Why did they struggle? Well Sebastian Vettel and Charles Leclerc said it was all to do with tyres…
Lewis Hamilton and Valtteri Bottas looked in a league of their own on Friday, the W10 proving that it is just as much at home on the streets of Monte Carlo as it has been at the five other, very different circuits, we've had so far this year.
Ferrari, winners in Monaco in 2017, had hoped to be in the fight for top honours, but they have been left with plenty of homework to do overnight and on Friday, ahead of qualifying on Saturday, after Vettel ended up 0.763s off the pace of Hamilton's top time.
"We are working to close the gap, so we don't know yet what we need to do," said Leclerc. "We expected them [Mercedes] to be strong here because they were very strong in the low speed corners in Barcelona for example, but we need to focus on ourselves, try to put these tyres in the right window - which we don't do at the moment - and then we'll see.
"It was a difficult first day. The first session was actually quite OK, we put the tyres in the right window more or less - I still think there was room for improvement but it was quite OK - then the second session in FP2 was very difficult. We didn't put the tyres in the right window and we just struggled all around.
"For now, realistically [getting pole] is going to be very difficult. We'll try, we'll give it everything. We need to work a lot on putting the tyres in the right window, once we do that we'll hopefully win a bit of performance but Mercedes was extremely quick today."
Vettel, who narrowly avoided hitting the barriers in FP2, echoed his team mate's comments about the tyres but tried to stay positive about the rest of the weekend. "We tried a lot of things, they didn't really work so not that productive," he said. "Overall we are struggling a bit, obviously lacking a bit of pace compared to Mercedes, struggling a bit to get the tyres to really work.
"It's a bit of everything, so not exactly what you'd like around here. You'd like to know what the car is going to do so you can anticipate a bit more. But I'm sure come Saturday things should calm down. Maybe it's a bit warmer as well, could help us."