Ferrari's right of review request over Sainz's penalty to be heard by the stewards next week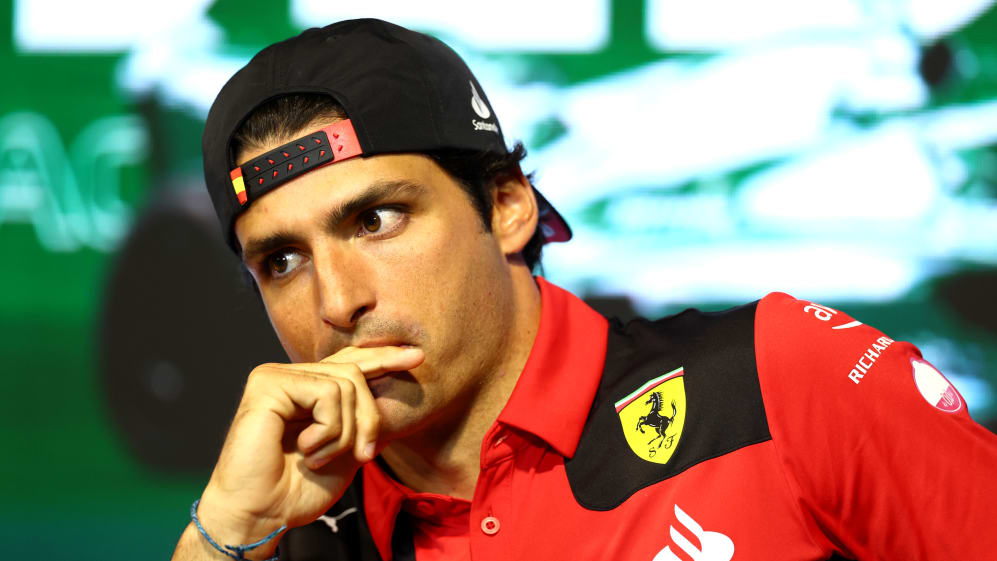 Formula 1's governing body the FIA have confirmed a hearing will be held on Tuesday into Ferrari's request for a right of review over the time penalty handed out to Carlos Sainz at the end of the Australian Grand Prix.
Sainz finished the race in fourth position but five seconds were added to his time – dropping him all the way down to 12th – after he was deemed at fault for a clash with Aston Martin rival Fernando Alonso.
READ MORE: Ferrari reveal they have petitioned for a right of review over Sainz's penalty in Australia
Sainz and Alonso came to blows at Turn 1 during the final standing restart (see the video below), while separate incidents involving rookies Logan Sargeant and Nyck de Vries, and Alpine team mates Pierre Gasly and Esteban Ocon, went unpunished.
Ferrari team boss Frederic Vasseur confirmed last week that the Italian marque had petitioned for a right of review, arguing that "the reaction of the stewards was not the same" for the trio of incidents.
On Friday, a note from the stewards confirmed that they had a received a letter from Nikolas Tombazis, the FIA's Single-seater Director, including an attached petition from Ferrari dated April 6, seeking a review of the penalty decision.
Ferrari are requesting that the stewards "consider such request" and "make a determination whether or not a significant and relevant new element exists in relation to the decision/incident".
READ MORE: Leclerc sees April break as an 'opportunity' for Ferrari as he highlights what the team need to focus on
At the time, Sainz shouted in frustration when informed of the stewards' decision over the radio, then told media that he was "too angry to talk" due to receiving "the most unfair penalty I've seen in my life".
Sainz, along with designated Ferrari team representatives, are required to report to the stewards for the virtual hearing at 0800 CET on April 18.