FIA dismiss Mercedes' protest over alleged Safety Car overtake by Max Verstappen in Abu Dhabi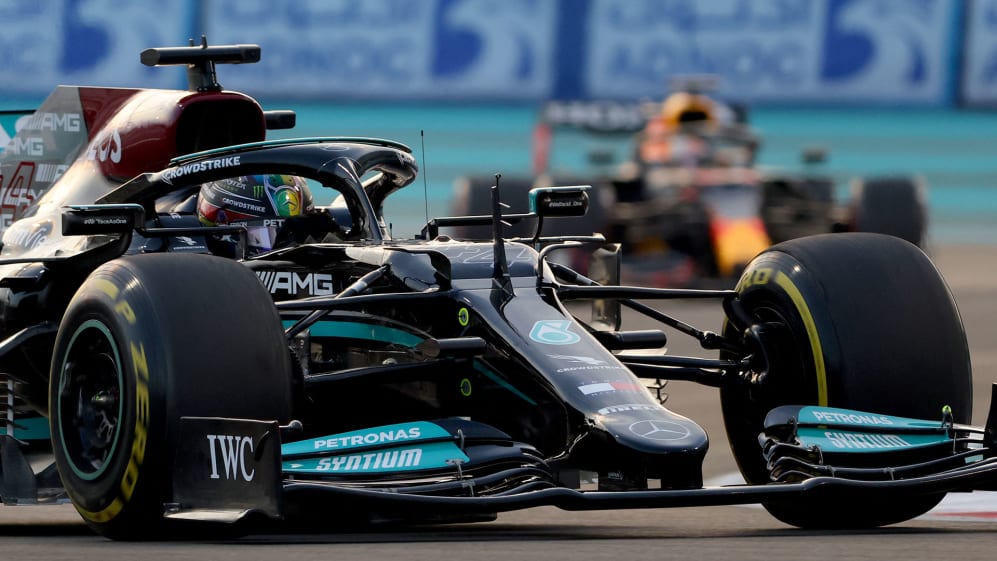 The FIA has dismissed Mercedes' protest after the season-ending race was decided in controversial fashion, the constructors' champions having alleged that Max Verstappen passed Lewis Hamilton under the Safety Car.
Within 30 minutes of the Abu Dhabi race's end, Mercedes launched two protests, one over an alleged breach of Article 48.8 of the Sporting Regulations that says: "no driver may overtake another car on the track, including the Safety Car, until he passes the Line (see Article 5.3) for the first time after the Safety Car has returned to the pits."
Mercedes' sporting director Ron Meadows, trackside engineering director Andrew Shovlin and legal counsel Paul Harris were summoned at 1945 local time as was Red Bull sporting director Jonathan Wheatley, to make their arguments.
READ MORE: Mercedes launch protests over Abu Dhabi GP result after Safety Car-affected race end
The FIA released a document at 2214 local time stating that the protest has been dismissed.
"Having considered the various statements made by the parties, the Stewards determine that although Car 33 did at one stage, for a very short period of time, move slightly in front of Car 44, at a time when both cars where accelerating and braking, it moved back behind Car 44 and it was not in front when the Safety Car period ended (i.e. at the line).
"Accordingly, the Protest is dismissed and the Protest Deposit is not refunded," concluded the FIA's statement.
The FIA document also revealed that Red Bull had made the following argument: "Red Bull argued that Car 44 was not 'overtaken' by Car 33, that both cars were 'on and off the throttle' and that there were 'a million precedents' under Safety Car where cars had pulled alongside then moved back behind the Car that was in front."
The matter doesn't end there, however, with Mercedes having also protested an "alleged breach of Article 48.12 of the 2021 FIA Formula One Sporting Regulations" regarding lapped cars overtaking under the Safety Car – with the outcome from that protest having not yet been decided.