FIA to amend 2021 regulations to prevent car copying, following Racing Point case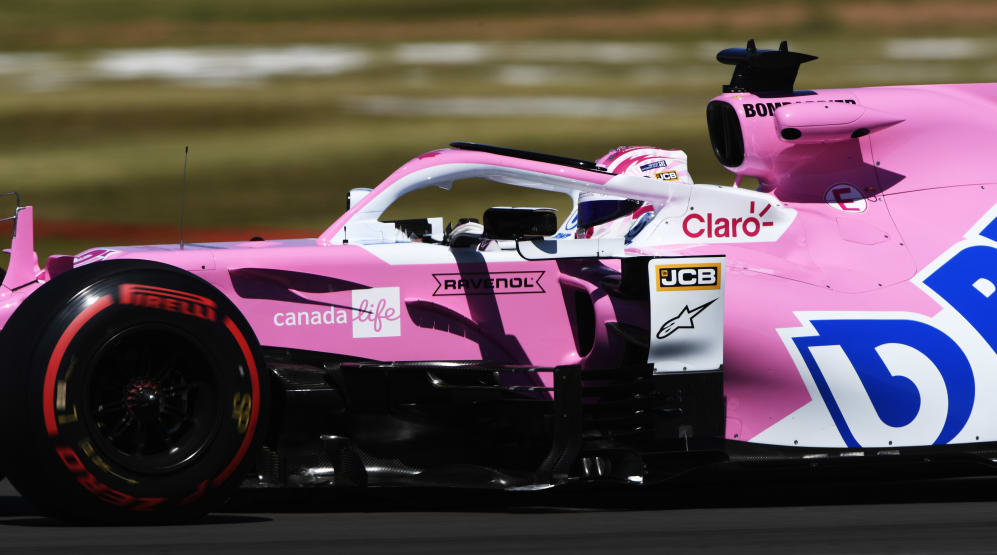 Following the news that Renault's protest against Racing Point's brake ducts has been upheld, the FIA has moved to announce that it is clamping down on how much teams can copy or clone from a rival's F1 car design from 2021 onwards…
Racing Point were open in admitting they took inspiration from last year's all conquering Mercedes when designing their RP20 machine, insisting what they'd done was within the regulations.
READ MORE: Racing Point deducted 15 points and fined heavily as Renault protest into car legality upheld
However, Renault launched a protest at the Styrian Grand Prix, saying Racing Point's brake ducts mirrored those on the Silver Arrows, and ahead of the 70th Anniversary Grand Prix weekend, the stewards upheld that claim, deducting 15 world championship points from Racing Point's tally and fining them €400,000 euros for running a listed part that had essentially been designed by another team.
Part of the reason Renault raised the issue is because they wanted a wider discussion as to what sort of sport Formula 1 wanted to be in the longer term. Did it want to be a sport that allowed copying to be prevalent, perhaps ending up with several cars that look very similar, or instead continue to champion the independent constructor?
The topic has been discussed at length over the last few weeks and the FIA have now revealed how they plan to tackle this issue from next season onwards.
READ MORE: 'We did nothing wrong' insists Szafnauer as Racing Point ponder brake duct appeal
"First of all copying has been taking place in Formula 1 for a long time, taking photos, and sometimes reverse-engineering them and make similar concepts or in some areas even identical concepts or close to identical as other teams," said Niklas Tombazis, the FIA's head of single-seater matters.
"We do not think this can stop in the future completely. But what we do think is Racing Point took this to another level. They clearly decided to adopt this philosophy for the whole car for what I would call a paradigm shift.
"They actually used a disruption in the process that has been the norm in designing a Formula 1 car for the last 40 years. One should not penalise that as they have been original in deciding to follow this approach.
READ MORE: Racing Point hoping Perez can return in Spanish GP after missing Silverstone double header
"However we do not think this is what F1 should become. We don't want next year to have 8 or 10 Mercedes, or copies of Mercedes, on the grid, where the main skill becomes how you do this process. We don't want this to become the norm of Formula 1.
"We do plan, in the very short notice, to introduce some amendment to the 2021 sporting regulations that will prevent this becoming the norm. It will prevent from using extensive parts of photos to copy whole portions of other cars in the way racing point has done.
We will still accept individual components to be copied, and local areas, but we don't want the whole car to be a fundamental copy of another car
"We will still accept individual components to be copied, and local areas, but we don't want the whole car to be a fundamental copy of another car."
With the regulations largely stable from this year to next in part for cost purposes, the FIA concedes they don't expect teams to start from scratch next year – but more that further copying will not be allowed.
"We've spent a lot of time thinking about it," he said. "We will be providing guidance about that, as well as the ruling, the wording itself, over the next weeks.
"We want to give a very strong message to teams that they should not be starting doing that for next year's car because that will simply not be allowed. It will of course be accepted that teams, on the 2020 cars, they are not supposed to delete it or start afresh because that's never how it works."
When the 15-point deduction is applied, Racing Point will slip behind Renault in the standings into sixth place.