FIRST LOOK: Aston Martin unveil new AMR23 F1 car at Silverstone launch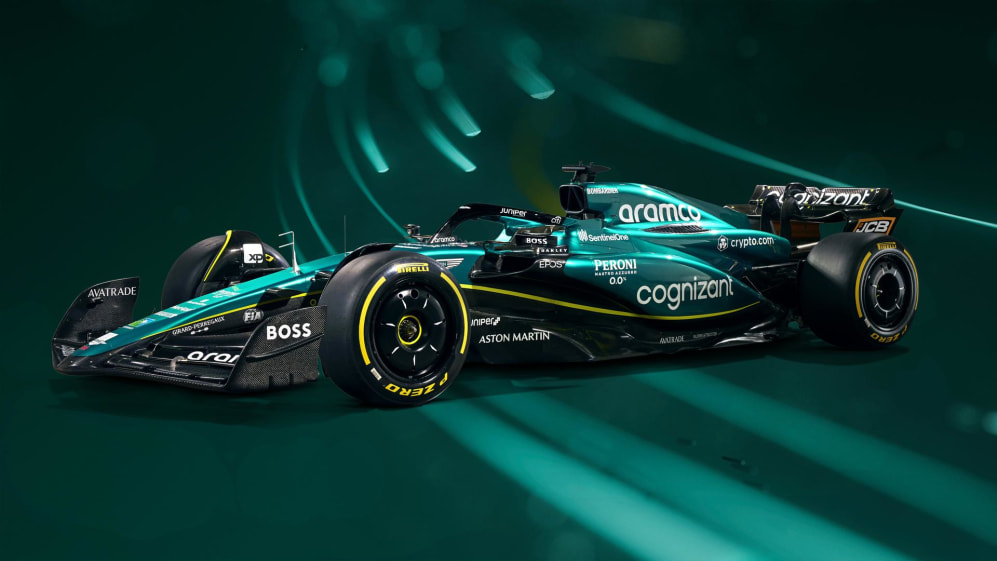 Aston Martin unveiled their 2023 Formula 1 car, the AMR23, at their new Silverstone headquarters on Monday – their third F1 can since the famous British brand returned to the sport in 2021.
It will be driven this year by Lance Stroll, and new recruit Fernando Alonso, who joins from Alpine.
The team have called the AMR23 a "considerable evolution" of last year's AMR22, which saw them finish seventh in the constructors' championship, but equal on points with Alfa Romeo. Aston Martin noted the new car has a "heavily revised" front wing, new sidepods and a new engine cover with a bigger inlet on the roll hoop.
GALLERY: Check out every angle of Aston Martin's 2023 F1 car and livery
The AMR23 will take to the track on February 15 for a filming day at Silverstone, where Stroll will run the car in the morning and Alonso will take over in the afternoon.
"The design team was adamant that it wanted to tackle these regulations without compromise," said new Technical Director Dan Fallows. "We want to move up the grid and start challenging the teams at the front – and you can't do that by sitting back and being conservative.
"AMR23 is a significant development of the car we refined in the latter half of 2022 – and we have improved it in every critical area. It optimises the solutions we felt would offer us the most performance, and it embodies the joint vision we have embraced and have built together over the recent months.
"Now we need to focus on delivering an ambitious yet efficient programme of updates for the first race and across the remainder of the season."
Oops! Error retrieving Twitter post
Two-time champion Alonso added: "I have always said that I could see the ambition that shines bright at AMF1. And, as we launch the car in this brand-new factory, I think everyone can now see the scale of the ambition and determination at the heart of this organisation.
"Just as important is the car – and the AMR23 looks incredibly neatly packaged and highly efficient. I was pleasantly surprised when I sampled last year's car for the very first time, and I think there is plenty of performance we can unlock together. I can't wait to get started."
TEAM GUIDE: Aston Martin's complex F1 roots – and how they're aiming to fulfil lofty title ambitions
Team Principal Mike Krack said: "For this year, our aim must be to build a car that can fully deliver on its performance potential from the first moment it hits the track.
"Making a strong start to the year, and then maintaining that momentum, is necessary if we are to make further advances towards the front of the grid. And, as an organisation, we are working hard to achieve that, and to further strengthen all areas of the team."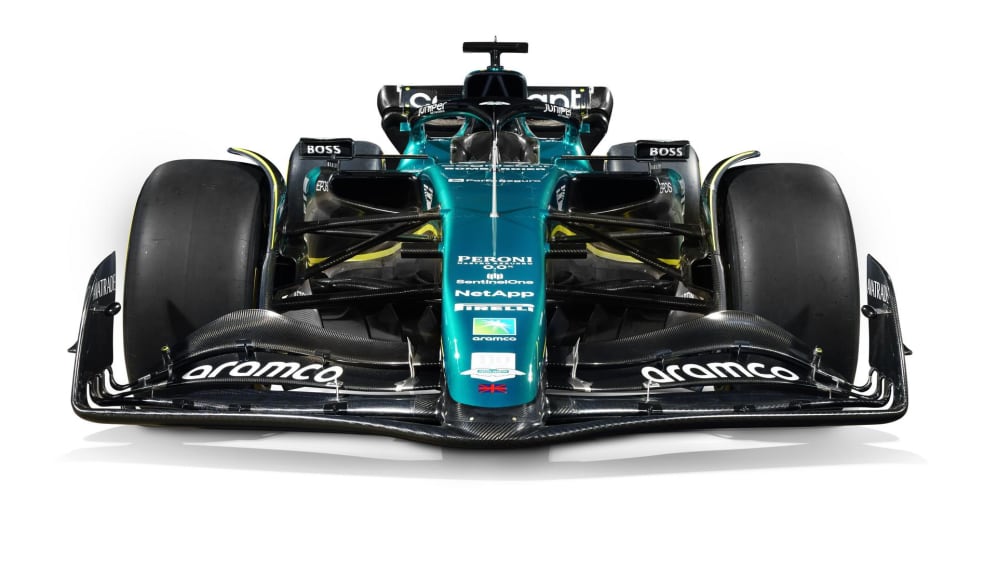 Construction of the team's new 37,000 square-metre (400,000 sq. ft.) facility is set to be completed at the end of 2024, with the wind tunnel, simulator and exhibition space still to be built.
"This year's move into our new state-of-the-art factory is more than just a serious statement of intent: it will considerably strengthen and empower every single individual in this organisation, helping us to deliver on our ambition to narrow the gap to the front of the grid and, in time, become genuine championship frontrunners," said team owner and Executive Chairman of Aston Martin, Lawrence Stroll.
"In the past year, we have demonstrated the determination and belief needed to move forward and we have constructed a brand-new car to match our vision and ambition."
His son, Lance, who embarks on his third season with Aston Martin and his seventh F1 campaign, added: "Looking at AMR23, I can see lots of new thinking and some aggressive work around the packaging and aerodynamics that should really help us out as we head into year two of these new rules.
"I'm massively looking forward to working with Fernando. I've always got along very well with him – and it will be fantastic to race alongside him."