Feature
FORM GUIDE: The favourites for pole, points and victory in Mexico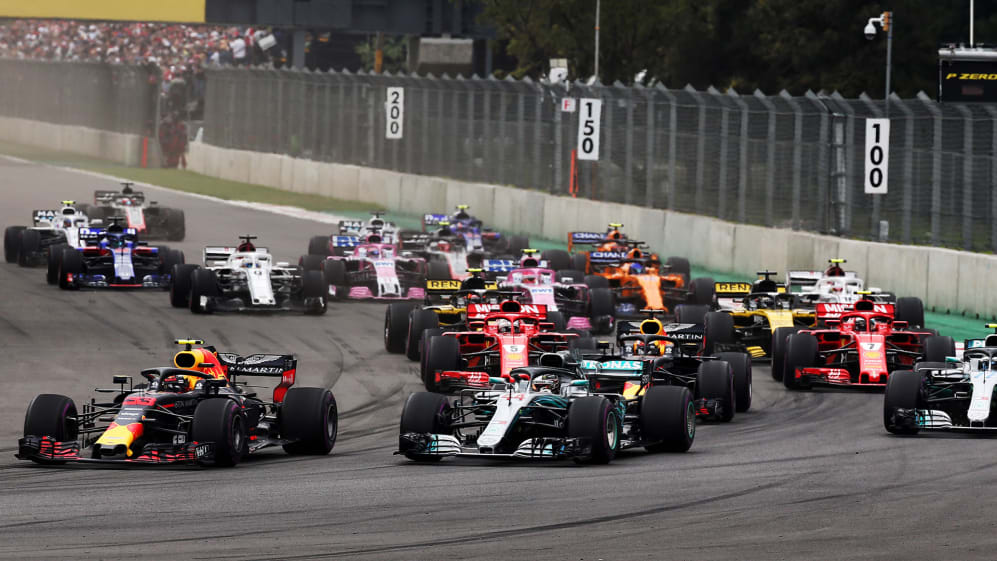 Lewis Hamilton could clinch the championship in Mexico, but is he the favourite to win the 2019 Mexican Grand Prix as Max Verstappen aims to make it three in a row?
Who's the top tip for pole?
Just 0.090s separated P1 and P2 on the grid in the last two Mexican Grands Prix, which shows just how close the fight for pole position in Mexico will be. And to throw further intrigue into the mix, four different drivers from three different teams have taken P1 on the grid in the last four races at the venue – Daniel Ricciardo being the last when he drove for Red Bull, where they took a front row lockout.
On that basis, Red Bull have to be in for a shot of taking their third front-row spot on the grid of the season, at a track where they have been very strong in the last two years. And, after Max Verstappen managed to defeat his pole position hoodoo in Hungary, he would be their pick in qualifying. But let's not forget Alex Albon here. The Thai driver so nearly out-qualified Verstappen in Japan. In fact, he set exactly the same time as the Dutchman.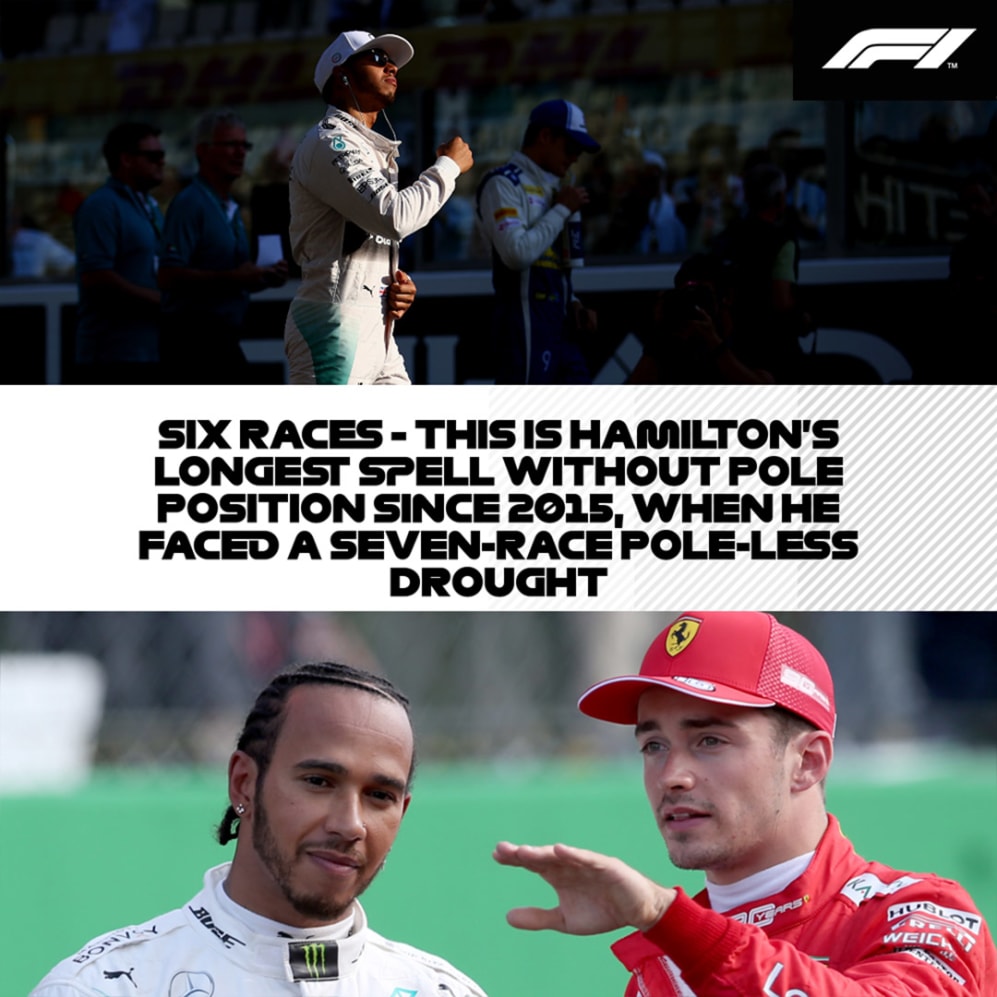 It's never wise to rule out a Mercedes pole, but the Silver Arrows haven't achieved P1 on the grid since the German Grand Prix, that Hamilton magic missing for six races, which is his longest pole-less spell since 2015. And Valtteri Bottas hasn't achieved a top-three grid position yet in Mexico.
If not them, then Ferrari will stand off against Red Bull in Mexico. The Scuderia have, after all, swept the post-summer break stretch from Belgium to Japan when it comes to qualifying. Moreover, neither Red Bull's Honda nor Mercedes' own power unit can fire up a fiesta quite like Ferrari's. And that will make a huge different on the 1.2-kilometre straight.
FAN VIEW: Valtteri Bottas was the convincing winner in Japan, but F1 Play gamers rate him only the fifth most likely driver to stand atop the podium in Mexico. Lewis Hamilton has been selected by 42% of entrants, ahead of the Ferrari drivers and Max Verstappen, with only 4.6% choosing Bottas.
Who's looking good for the win?
The elephant in the room is Lewis Hamilton's quest for a sixth title, which he could clinch by out-scoring team mate Valtteri Bottas by 14 points. That'd make it a third-consecutive crowning in Mexico, a venue that Hamilton must adore by now. Furthermore, the Mercedes marque could score their 100th Grand Prix victory ever this weekend. If only it were that simple for them...
Serial victor Hamilton hasn't actually won in Mexico since 2016 – the last year in which he led a lap here – which makes this venue his bogey track of sorts. And if Mercedes don't take pole, they may well miss out on victory because every winner has come from the front row at the Hermanos Rodriguez's circuit since 1990 – when 'Professor' Alain Prost schooled the likes of Nigel Mansell and Gerhard Berger to win from 13th.
Prost was Ferrari's last winner in Mexico, incidentally, which means the Scuderia are due a victory. And they have to be favourites on recent form too, with three wins from the last five races. Mercedes managed to steal the other two from under Ferrari's noses in Russia and Japan – which can't happen again, surely?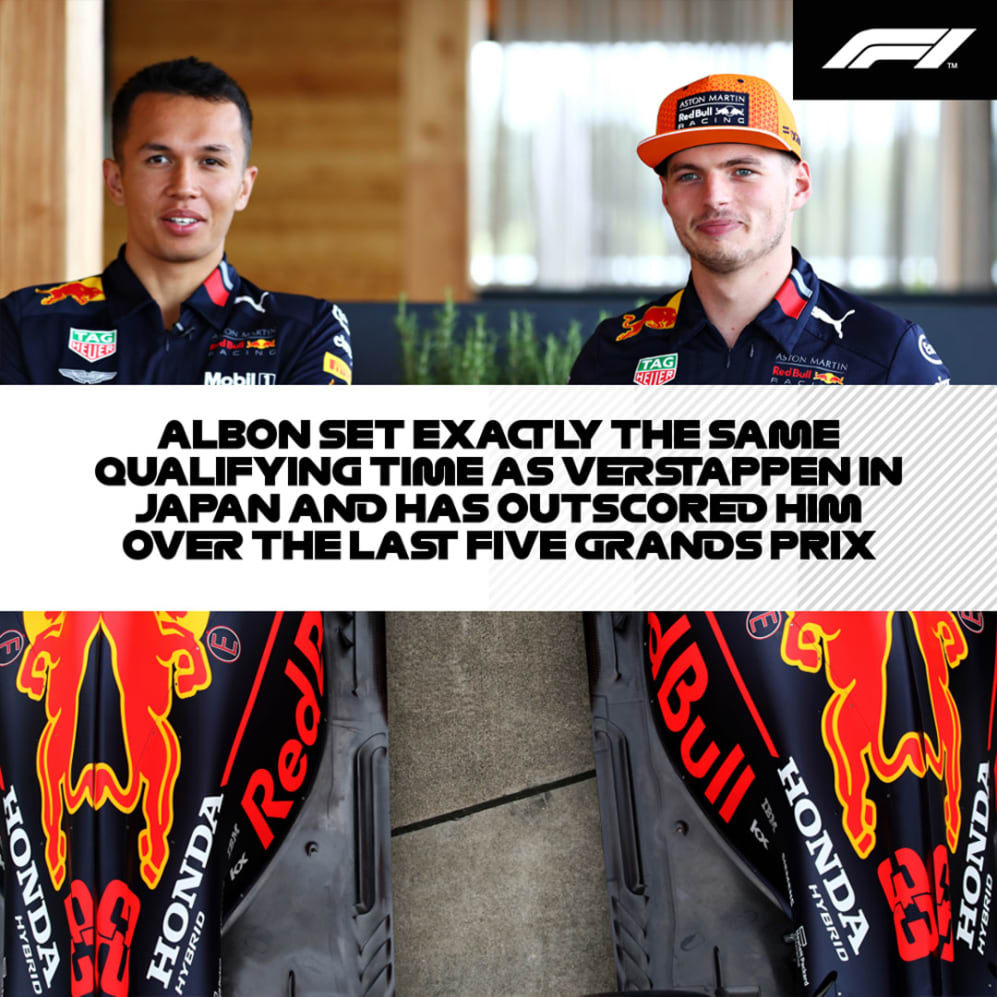 The winner of the last two races in Mexico – Max Verstappen – shows that Red Bull are firmly in the fight. Things are different for Red Bull this time round though, as they sport Honda power units – rather than the Renaults that have historically been well-suited to this high-altitude circuit.
FAN VIEW: Max Verstappen has won the last two Mexican Grands Prix for Red Bull, but only one in six F1 Play gamers believe he'll take the hat-trick. Nevertheless, 40% back him to finish on the podium, a feat he has only achieved once in the last five races.
Who's a podium outsider?
Alex Albon has actually outscored Max Verstappen in the last five races, having so nearly out-qualified him at Suzuka. Expect him to extend that seven-race points scoring stint and improve on his best finish of P4. He hasn't yet run in the top-three but there's a first time for everything.
Lewis Hamilton should be considered a podium outsider as the Briton hasn't finished on the rostrum in Mexico for three years. If he does so, it'll be his 100th podium finish with Mercedes. Team mate Valtteri Bottas hasn't led a lap at this circuit at all, but he's managed podium finishes in his last two races and the win in Japan showed signs that he won't give up the championship fight so easily.
FAN VIEW: None of the last three Mexican Grands Prix have seen a safety car deployed, but 57% of F1 Play entries expect an appearance by the silver Mercedes-AMG on Sunday. 43% believe it will stay in its pit box.
Who'll hoover up any points on offer?
On sterling form, Spaniard Carlos Sainz managed another top-five finish (his third of the season) for McLaren in Japan. Yet Mexico hasn't been so kind to Sainz as he's retired from the last two races, though this year it seems like his best chance of scoring points at what is statistically his worst F1 venue to visit. Dare we break out the 'best of the rest' tag again?
FAN VIEW: Toro Rosso's Daniil Kvyat is the favourite to win a closely-fought group according to F1 Play gamers. The Russian is backed by three in 10 gamers to finish ahead of Racing Point's Lance Stroll, Alfa Romeo's Antonio Giovinazzi, the two Haas drivers and the Williams pairing.