Formula 1 pre-season testing dates and race calendar confirmed for 2020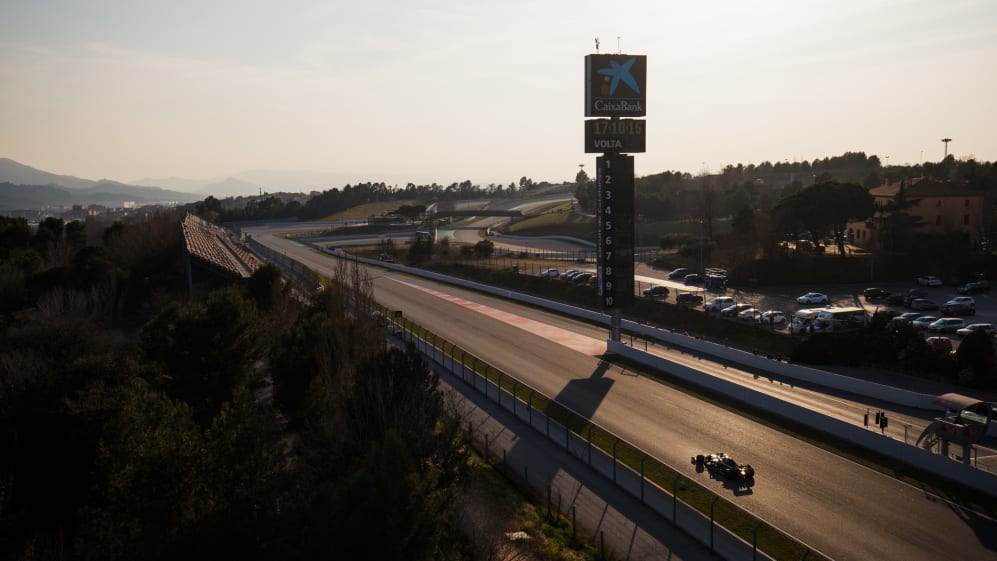 F1 teams will have six days of pre-season testing at the Circuit de Barcelona-Catalunya to fine-tune their cars on-track ahead of the 2020 campaign.
Traditionally, there have been two four-day tests at the Spanish Grand Prix venue, but with an extra race added to the calendar next year, a compromise has been reached.
Two three-day winter tests will be held, the first running 19-21 February and the second running 26-28 February, with a four-day gap in between.
The two in-season tests, which this year took place in Bahrain and Spain, have been removed from the 2020 schedule, placing a great emphasis on testing parts in Friday free practice sessions.
Meanwhile in a meeting of the FIA World Motor Sport Council in Germany, the 2020 calendar was formally confirmed.
A number of changes to the 2020 Sporting Regulations were also discussed and will be proposed to the Council for a decision by e-vote.
In addition, the Council was presented with a detailed update of the draft 2021 Sporting, Technical and Financial Regulations, providing it with the information required for the e-vote which will be held in order for the regulations to be published by 31 October.
F1 2020 Calendar*
| Round | Date | Grand Prix | Location |
| --- | --- | --- | --- |
| - | 19-21 FEB | PRE-SEASON TEST 1 | Barcelona |
| - | 26 - 28 FEB | PRE-SEASON TEST 2 | Barcelona |
| 1 | 15 MAR | AUSTRALIA | Melbourne |
| 2 | 22 MAR | BAHRAIN | Sakhir |
| 3 | 5 APR | VIETNAM | Hanoi |
| 4 | 19 APR | CHINA | Shanghai |
| 5 | 3 MAY | NETHERLANDS | Zandvoort |
| 6 | 10 MAY | SPAIN | Barcelona |
| 7 | 24 MAY | MONACO | Monte Carlo |
| 8 | 7 JUN | AZERBAIJAN | Baku |
| 9 | 14 JUN | CANADA | Montreal |
| 10 | 28 JUN | FRANCE | Le Castellet |
| 11 | 5 JUL | AUSTRIA | Spielberg |
| 12 | 19 JUL | GREAT BRITAIN | Silverstone |
| 13 | 2 AUG | HUNGARY | Budapest |
| 14 | 30 AUG | BELGIUM | Spa-Francorchamps |
| 15 | 6 SEP | ITALY** | Monza |
| 16 | 20 SEP | SINGAPORE | Singapore |
| 17 | 27 SEP | RUSSIA | Sochi |
| 18 | 11 OCT | JAPAN | Suzuka |
| 19 | 25 OCT | UNITED STATES | Austin |
| 20 | 1 NOV | MEXICO CITY | Mexico City |
| 21 | 15 NOV | BRAZIL | Sao Paulo |
| 22 | 29 NOV | ABU DHABI | Yas Island |