Formula 1 provides update on sustainability, as Red Bull announce 'NO BULL' sustainability drive
On November 12th, 2019 Formula 1 announced a detailed and ambitious sustainability plan to have a net-zero carbon footprint by 2030. Now, a year on, Formula 1 has provided an update of progress, saying that the F1 community has quickly embraced new ambitions to become a more sustainable sport.
Although 2020 has been an unprecedented year for the world, Formula 1 has pushed ahead with sustainability plans, which this year included:
Setting up a working group of F1 and FIA personnel to investigate a future engine formula powered by sustainable fuels. Although the carbon footprint of the cars is a very small percentage of F1's carbon footprint as a sport (0.7%) it is important that the most visual part of our sport is sustainable and can have real world benefits. The target is a next generation engine that combines hybrid technology with sustainable fuels.

Being awarded 3* environmental accreditation from the FIA. The highest sustainability accreditation the FIA can award that means Formula 1 is demonstrating best practice and commitment to seek continual improvement through the implementation of an environmental management system.

Rapidly accelerating a two-year plan to deliver remote broadcast operations into just eight weeks in response to COVID-19. By transitioning from a single, circuit-based Broadcast Centre, into a smaller Event Technical Centre (at circuit) and Remote Technical Centre (back in the UK), we have reduced travelling staff by 36% and freight by 34%. This has eliminated around 70 tonnes of freight being taken to every race, making a step-change impact on our logistics emissions over a whole season - something we will continue to improve and seek further reductions in our global emissions from freight in the future.

Signing Power Purchasing Agreements for all its offices that mean we now receive all our energy from 100% renewable sources.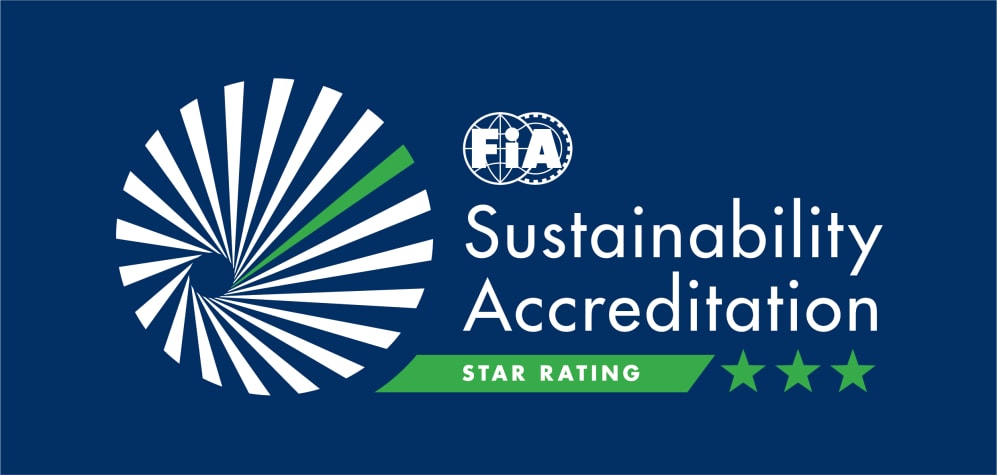 Signing the United Nations' Sports for Climate Action Framework that requires all members to undertake systematic efforts to promote greater environmental responsibility; reduce overall climate impact; educate for climate action; promote sustainable and responsible consumption and advocate for climate action through communication. The plans set out by Formula 1 to be net zero carbon by 2030 meet all these requirements.

Alongside this, in response to the COVID-19 crisis, Formula 1 worked with a consortium of F1 teams to rapidly innovate, design & deliver new ventilator devices to support the care of critically ill patients. In just 4 weeks, rival teams working side-by-side were able to deliver a medical device through to full approval that would normally take 2 years once again showing how Formula 1 innovation and expertise can provide real world solutions to issues.
Formula 1 say the past twelve months have been a foundation year, putting in place the necessary actions, reviews and structures to ensure they deliver on their 2030 commitment. Formula 1 is committed to making the world a better place and will continue to be at the forefront of technological innovation that directly benefits the wider society and the automotive sector.
From next year, Formula 1, the FIA and the Teams will all work to significantly reduce the amount of single-use plastic bottles and cutlery and food waste in the pit and paddock and in the coming months Formula 1 will also provide an update on real-world actions being taken to increase Diversity and Inclusion in our sport. This will include sport-wide commitments made through the D&I Task Force established in June specifically focussed at identifying the employment and education opportunities for under-represented groups across Formula 1.
Red Bull's NO BULL approach
Red Bull, meanwhile, have announced their 'no bull' sustainability drive, following a three-year carbon footprint study.
"Despite changes to the 2020 / 2021 F1 calendars having a direct impact on our overall emissions we have set ourselves aggressive targets to achieve net carbon neutral status for the 2020 season, reduce Team carbon emissions by 5000 tonnes in 2021 and responsibly offset our currently unavoidable carbon emissions through a partnership with Gold Standard," said the team in a statement.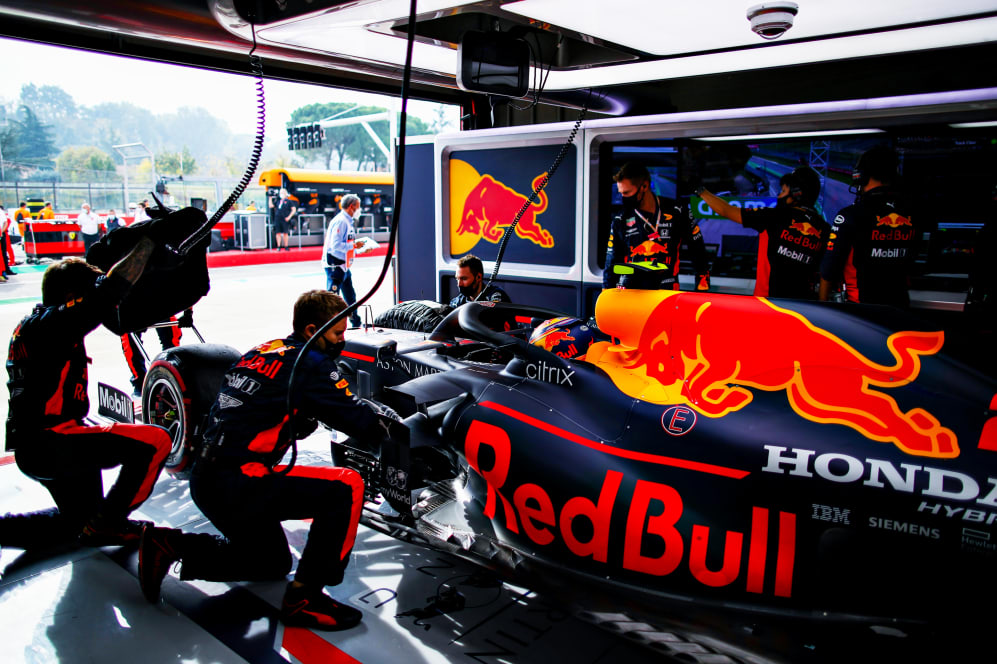 "We are working with Gold Standard to responsibly offset carbon emissions such as flights, freight and manufacturing operations that are currently unavoidable. Yes, we're working to further reduce these emissions. Yes, we'll be continuing our monitoring and identifying every opportunity to improve. But we're not hiding behind this.
"Having taken action for our currently unavoidable emissions, our attention turns to the 48% of our carbon footprint which lies firmly in our hands – our facilities in Milton Keynes and our 'NO BULL' committee have been hard at work."
Red Bull's charge towards reducing emissions will include:
From October 2020, all on-site electricity comes from renewable sources, thanks to a wholesale switch to a Green Energy tariff
Zero manufacturing waste to landfill policy
Smart building technology implementation on our campus and older structures are being upgraded
Waste heat from manufacturing operations is captured and used to heat the factory
Green travel plan in Milton Keynes to incentivise walkers, cyclists and car-sharers
Significantly reduced single-use plastics both in our factory and trackside – although progress has been slowed by the Pandemic, with PPE and disposable food packaging becoming unavoidable in the short term, we are committed to fully eliminating them
Red Bull Team Principal Christian Horner commented: "We are in full support of F1's 'Countdown to Zero' initiative and we all have a part to play in minimizing our environmental impact.
"As a Team we have taken time to analyse our Team before embarking on our straight talking 'NO BULL' initiative. We aim to be open and disclose our carbon footprint in order to provide a narrative of our journey, including the challenges we face as a business. Our partnership with Gold Standard forms part of an evolving strategy and mindset change which we will embark upon with the same commitment as we do our racing."